Unchosen by Julie Burchill, book review: Tribute to Jews mixes humour, passion and bigotry
It's an occasionally touching, sometimes bigoted and sporadically hilarious love letter to a particular kind of Jew and a particular kind of Jewishness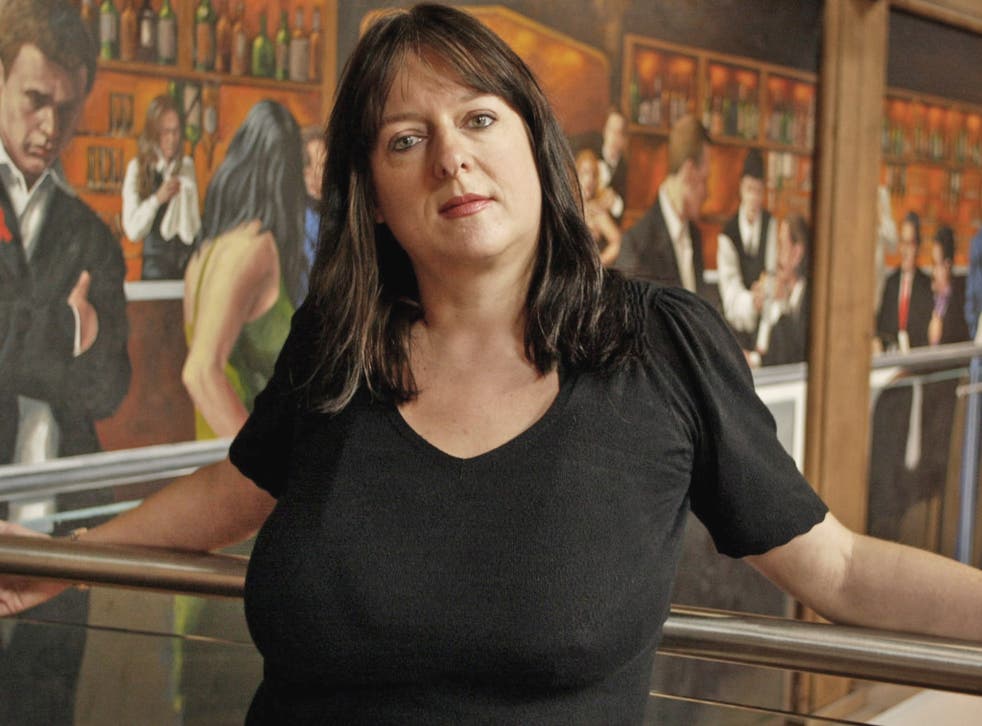 Let no one say that Julie Burchill's love affair with the Jewish people is a passing phase.
Her memoir Unchosen tells the story of her self-declared philo-Semitism from the first stirrings of passion as a teenager in Seventies Bristol (where her love blossomed without actually meeting any Jews) through to her present-day stints on pro-Israel pickets, arm-in-arm with members of her local Jewish community in Brighton.
As she repeatedly makes clear, corny Jewish shtick, bagels and Woody Allen leave Burchill cold. Her love of the Jews is rooted in horror at the Holocaust and anti-Semitism, balanced with awe at the fact of Jewish survival. For Burchill, Jews themselves exude an exotic brilliance that, in her younger days in particular, led her to intense crushes on Jewish men.
Unchosen details, in its funniest section, her philo-Semitically-fuelled affair with Mick Farren at the NME – one of two Jews on the paper – and her marriage to the impeccably cosmopolitan Jew, Cosmo Landesman, during her Eighties/Nineties pomp. Of course, this being Burchill, she can't resist giving the impeccably goyish Tony Parsons the now ritual kicking in the process.
While lust for Jewish men is an essential part of Burchill's philo-Semitism, nothing encapsulates for her the tragedy and the triumph of Jewish people as much as the state of Israel. She loves – proudly and unconditionally – everything about the country and its people (well, at least its Jewish residents).
The corollary of Burchill's Zionism is contempt for Islam. While she has never been known for moderation in anything, her venom has usually been cut with a playful and sometimes self-deprecating naughtiness. But Unchosen often degenerates into EDL-style abuse that lacks any redeeming wit. It's not a pretty sight when Burchill (a vocal supporter of Rock Against Racism at the NME in the Seventies) comes out with lines such as: 'If a Mohammedan is searching for one's clitoris, it's probably not in order to give a girl some fun, but rather in order to chop it off.'
Many Jews would resist being treated as the heroic dichotomy of the hated Muslim. But then, Burchill's love of Jews always collides with the complicated reality of Jewish life. She tries hard to reconcile herself to fundamentalist Jews, tying herself in knots trying to justify orthodox modesty codes for Jewish women while pouring scorn on the oppression of Islamic women. Leftist Jews are, for Burchill, a much trickier proposition. She loathes Jewish critics of Zionism, condemning them as self-hating Jews.
Burchill's tentative moves towards conversion in the 2000s begin well enough – she adores the Hebrew prayers in her local liberal synagogue and offers a generous (and unsolicited) donation. Predictably though, she ends up falling out with Elli Tikvah Sarah, the synagogue's openly gay rabbi. Some of the reasons for this were incredibly petty – the rabbi ignored the champagne she bought to a Friday night dinner at her home, in favour of her partner's home-brewed wine, she 'canoodled' with said partner at the same dinner and asked her to 'call me Elli'. But it was the rabbi's advocating of dialogue with Muslims that caused her to leave. If anything, the book's vicious account of this episode pulls its punches. In a recent interview, Rabbi Sarah revealed that Burchill sent an email to members in which she explained her refusal to participate in the synagogue's 75th anniversary celebrations because "your rabbi respects PIG ISLAM".
It's revealing that Burchill has not pursued the possibility of conversion following this incident. Somewhere deep down I suspect she realises there is a fundamental problem she will never be able to overcome: Jewish history is so lengthy and its people so diverse that there is just too much that doesn't fit into her idea of what Jews are. Just as there is no place in Burchill's idea of the Jewish people for a rabbi who advocates interfaith dialogue with those contemptible Muslims, so there are multiple aspects of Jewish civilisation she cannot acknowledge: the golden age of Muslim-Jewish syncretic culture in medieval Spain or the pre-war non-Zionist socialist 'Bund', to name two glaring examples.
I don't think her detractors or admirers really want Burchill to be consistent and reasonable – that's not her job. But the term 'philo-Semite' that she embraces so strongly, implies the kind of blanket love that Burchill is incapable of.
So Unchosen exemplifies not philo-Semitism but its difficulty. It's an occasionally touching, often crude, sometimes bigoted and sporadically hilarious love letter to a particular kind of Jew and a particular kind of Jewishness; no more than that.
Keith Kahn-Harris is the editor of the Jewish Quarterly
Join our new commenting forum
Join thought-provoking conversations, follow other Independent readers and see their replies