Uncommon Type: Some Stories by Tom Hanks, review: Reading it is like pulling teeth
The Oscar-winning actor pens his first short-story collection but maybe he should just stick to his day job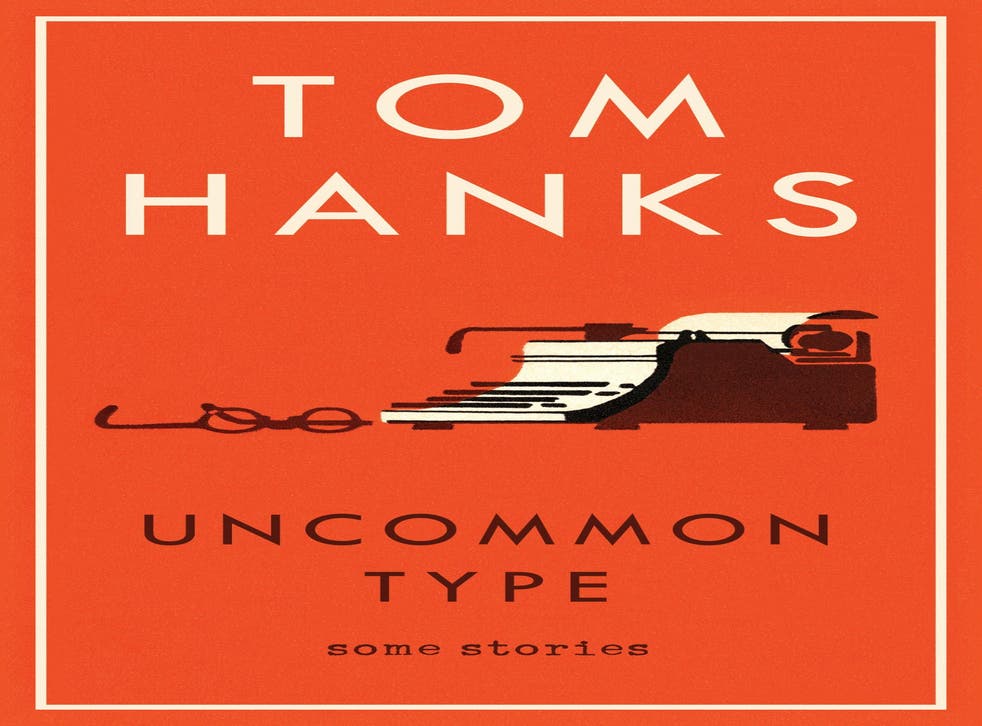 It's rare that a book is actually painful to read, but getting through Tom Hanks's short-story collection, Uncommon Type, was like pulling teeth. "Some Stories" it reads on the front cover – some? At 400 pages, it felt like it was never going to end.
No volume of short stories should be this long. The exception to the rule is the collected works of Alice Munro or George Saunders, writers who've earned those pages through years of honed, hard graft; certainly not a debut, even if the author is an Oscar-winning actor and American national treasure.
At the very least, I would have expected Hanks's editor to have picked a smaller selection of the strongest offerings. Instead, we have 17 stories, ranging from downright terrible to decidedly mediocre. I'm just going to come out and say it: written by anyone else, I don't see how this collection would have been published.
They're a motley crew, both oddly broad in scope – one (which includes some Saving Private Ryan-like flashbacks) is set in the 1950s; another is a futuristic story about time travel; then there's a contemporary-set story about good neighbours; later a fantasy in which four friends travel to the moon (shades of Apollo 13) – yet narrow with it.
He writes about "folks," his characters say things like "yowza", "howdy do", "dandy" and "atta boy!". There's an odd wholesomeness to these tales – even when he's writing about down and outs on the grotty streets of New York in the 1970s. Hanks's America is an overly simplified land of the free and home of the brave. Some place where hard work and optimism immediately pays off, and everyone's an apple-pie-eating, United Colours of Benetton advert.
In a scene that somehow seems more fantastical that those describing either time or space travel, three friends watch the naturalisation ceremony of another with unconcealed wonder: "a sea of immigrants, their skins all the different colours of human nature. The sight was glorious and made the three of us emotional – Anna the most. She wept, her face pressed into my chest." Of course she did – women are well known for always crying.
The book is full of similarly embarrassing clichés – girlfriends on a night out hooting with laughter over margaritas and swapping stories about men, their talk "fun and saucy" – and the descriptions of them equally tedious – "Anna was still pretty. She never lost her lean, rope-taut body of a triathlete."
A handful of characters – Anna with her triathlete body and lady tears included – appear in more than one story. Though they're not linked in any substantial way, bar the running theme of typewriters. Hanks, apparently, is a collector. To describe them as having inspired the book is going to far, but there is a mention of – sometimes more of a meditation on – at least one model in every story. It's a cute conceit, but nothing more. Unfortunately the stories themselves feel as dated as these old machines, and as cumbersome and noisy too.
'Uncommon Type: Some Stories' by Tom Hanks is published by William Heinemann, £16.99
Register for free to continue reading
Registration is a free and easy way to support our truly independent journalism
By registering, you will also enjoy limited access to Premium articles, exclusive newsletters, commenting, and virtual events with our leading journalists
Already have an account? sign in
Register for free to continue reading
Registration is a free and easy way to support our truly independent journalism
By registering, you will also enjoy limited access to Premium articles, exclusive newsletters, commenting, and virtual events with our leading journalists
Already have an account? sign in
Join our new commenting forum
Join thought-provoking conversations, follow other Independent readers and see their replies