Under the Visible Life, by Kim Echlin - book review: An ambitious tale of two jazz musicians that's a tad off-key
Echlin seeks to reproduce in words music's transgressive enchantments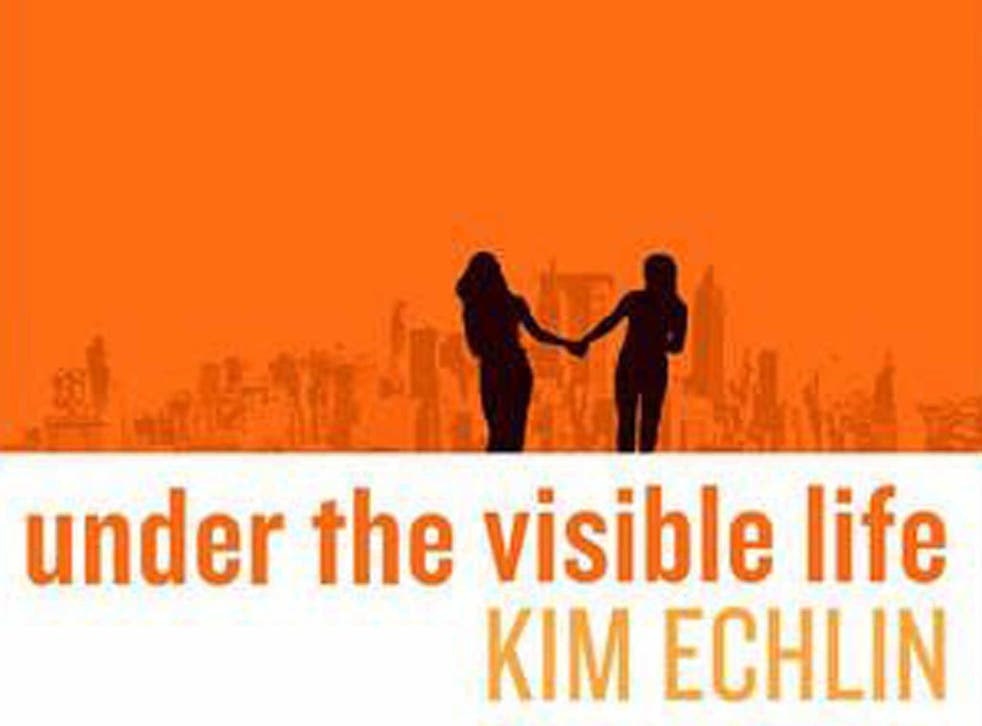 "Writing about music is like dancing about architecture", runs the proverbial phrase. But, I thought, opening Echlin's first novel since her electrifying The Disappeared (2009), why not dance about architecture and write about music? Under the Visible Life is a story of two "incorrigible" girls, jazz musicians. Born in the 1940s and growing up continents apart, Mahsa and Katherine converge, riff together on twin pianos and find in their wild passion for the improvisations and intuitions of jazz a transcendence that carries them through a lifetime of hazards.
Obsessed with the conflict and union of opposites, Echlin's novel endows its people with double heritage. Child of a spirited Afghan girl who elopes to Karachi with an American engineer, Mahsa is 13 when her loving parents are murdered in an "honour killing". Mahsa's aunt covers her in an ominous burqa to rescue her; eventually she's sent to Canada. Katherine, born in Toronto, is the daughter of a Chinese migrant who abandons her and her stigmatised mother.
Echlin divides the narrative between these two never-say-die women, whose testaments occupy alternate chapters. Her prose is always arresting: plain and vigorous, laconic and sensual, a language of resistance, dreaming of female freedom. Katherine "decked the girl at school who called me chink and ripped my blouse". Mahsa resists the misogynist control of her Islamic culture: her aunt "was a rag in a dry sink", secretly satisfied "that I wear the same bit and halter"'.
Music is a liberator; marriage a lonely cage. When Mahsa plays jazz piano in a hotel, she's "happy as the goat who escapes the wolf". Katherine, counselling against return to Pakistan, warns, "You're on the brink. Don't blow it." Mahsa's forced marriage condemns her to a seething double life. The characters here are always "teetering on their own brink" – but, conversely, this edgy survival empowers their music's joyous mayhem.
Echlin seeks to reproduce in words music's transgressive enchantments, an ekphrastic impulse mimed in choppy sentences, syncopated rhythms and rhapsodies on the theme of Coltrane and McCoy Tyner.
Whereas the erotic sublimity of The Disappeared, set in Cambodia's killing fields, moved with scarcely bearable tension towards the dark splendour of its conclusive revelation, the even more ambitious Under the Visible Life sacrifices narrative suspense through the structural alternation of narrative fragments and the overplaying of its musical theme. But if prose aspires in vain to the mimesis of music, Echlin's attempt is a profoundly honourable defeat.
Serpent's Tail £12.99. Order for £10.99 (free p&p) from the Independent Bookshop: 08430 600 030
Register for free to continue reading
Registration is a free and easy way to support our truly independent journalism
By registering, you will also enjoy limited access to Premium articles, exclusive newsletters, commenting, and virtual events with our leading journalists
Already have an account? sign in
Register for free to continue reading
Registration is a free and easy way to support our truly independent journalism
By registering, you will also enjoy limited access to Premium articles, exclusive newsletters, commenting, and virtual events with our leading journalists
Already have an account? sign in
Join our new commenting forum
Join thought-provoking conversations, follow other Independent readers and see their replies