Veronica by Mary Gaitskill review: One of her most enticing skills as a writer is the way that she always sees the whole picture
Gaitskill's reissued 2005 novel focuses on the friendship of Alison and Veronica, who meet during the noctural glamour of 1980s New York, but it is far more than a story about friendship
Lucy Scholes
Wednesday 07 December 2016 18:50 Comments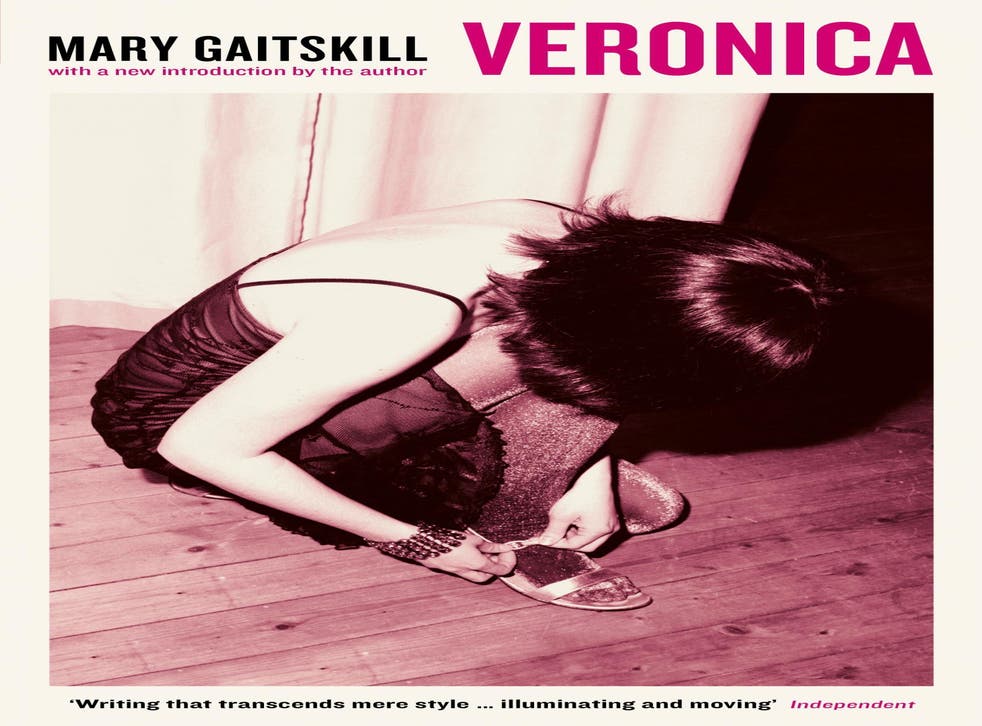 Originally published in 2005, Mary Gaitskill's Veronica – freshly added to the Serpent's Tail Classics list, with a new introduction by the author – is an exercise in a certain kind of tainted nostalgia. Written in the 1990s, the majority of the action takes place a decade earlier, in New York City in the 1980s, all glamorous New Romantic androgyny, "mesh fingerless gloves" and "black lace".
The narrator Allison is young, but she's already had plenty of life experience, including a stint in Paris as a catwalk model and the mistress of one of the city's most successful modelling agents. Not that she's particularly worldly-wise though; she lost all her money when her career and relationship crashed and burned. Back in the US she moves to New York looking for "life and sex and cruelty". These arrive in the form of Veronica, a proofreader she meets while temping who's 20 years her senior, an unpredictable oddball with a notoriously unfaithful bisexual boyfriend she can't bring herself to leave.
When the novel begins, two decades have passed. Veronica has long since died of Aids, but Alison, now living in California, her looks faded and her body scarred and ill (the ravages of a car accident and Hepatitis) can't stop thinking about her. To describe Veronica as a novel about a friendship would, however, be a little misleading. Allison is appalled and fixated by Veronica in equal measure, unlike her other NYC "friends" – each its own "object with specific functions" – Veronica defies such categorisation. If anything, and even more so after her death, she comes to represent something bigger than an individual character. Enfolded into her is the sense of the end of an entire era; of lost youth, beauty, opportunities and ambition – Gaitskill richly brings to life the downtown art scene of the decade, its beauty and glamour but also its grime. One of her most enticing skills as a writer is the way that she always sees the whole picture. Here, within a broader canvas of almost viscerally aching melancholy, bursts of bright animation sit alongside depictions of some the most unsavoury elements of human interaction – namely, duty, pity and rejection.
All the same, one of the oddest things about the book is just how nebulous Veronica, and what passes for the friendship between the two women, remains throughout. "If we were a story, Veronica and I would be about a bedraggled prostitute taking refuge in the kitchen with the kindly old cook," Alison explains towards the end of the book. On first reading this seems like a disorientating shift in perspective, but perhaps instead it holds the key to this essential haziness. "They are part of the scene and they add to it. But they are not the story," Alison concludes. Central to Veronica is the universal human struggle to forge meaningful connections with others. To see and be seen: "It's not an easy thing. If you can't find the right shape, it's hard for people to identity you."
Veronica by Mary Gaitskill (Serpent's Tail, £8.99)
Register for free to continue reading
Registration is a free and easy way to support our truly independent journalism
By registering, you will also enjoy limited access to Premium articles, exclusive newsletters, commenting, and virtual events with our leading journalists
Already have an account? sign in
Join our new commenting forum
Join thought-provoking conversations, follow other Independent readers and see their replies