Village of secrets: Defying the Nazis in Vichy France by Caroline Moorehead, book review
Dignity guided the Samaritan villagers of Vichy France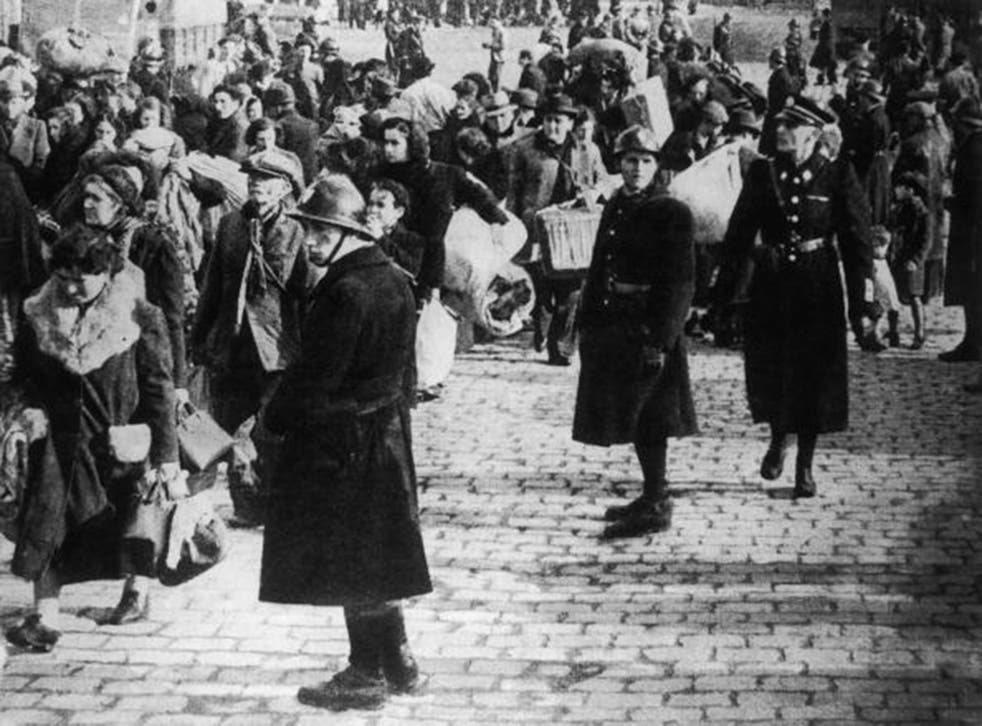 "It was said that a squirrel could travel all the way from Le Puy to the village of Fay leaping from branch to branch," Caroline Moorehead writes of the Plateau Vivarais-Lignon in the northern Cévennes.
Albert Camus, arriving from Algeria in the summer of 1942, hoping the mountain air would cure his tuberculosis and working on La Peste (The Plague), called it "a handsome country, a little sombre"; he enjoyed the flute-like song of the toads and "thought of the fir trees massing on the crests of the hills as an 'army of savages'". One of the coldest areas in France, the villages of Le Chambon-sur-Lignon, Mas, and Fay-le-Froid, surrounded by high volcanic peaks and tapering to the Rhone valley, cut off by snow for weeks, had winters that lasted from October to late April, the autumns wreathed with "silent white mist." Place is important in Moorehead's account of resilience and quiet compassion in those dark years of Vichy France.
Her exploration of the truths behind the myths of what happened there between 1939 and 1944, how the villagers succeeded in helping many hundred of refugees, many Jewish, many children, examines the facts behind the "Chambois banality of good", referencing Hannah Arendt's words on Eichmann's trial and echoed by Chirac's depiction of Le Chambon as "our county's conscience". Inflated claims would have been anathema to the plateau's inhabitants, Moorehead suggests, their grace and dignity in offering refuge to the persecuted self-effacing, guided by sincere belief in correct morality and a solidarity of community.
Moorehead describes the double France of 1939-40, the anti-Semitic laws in occupied France mirrored in Pétain's Vichy government. Against this backdrop certain organisations, mainly Jewish, Quaker and Protestant, saw the need to act immediately. Internment camps in "unoccupied France" had abysmal conditions: improvements were sought initially, rescues and hiding began.
Key players included the Organisation de Secours aux Enfants, founded in Russia in 1914 to help destitute Jews, and Cimade, an association of mostly Protestant women drawing on the 1930s scouting and Christian youth movements, Madeleine Dreyfus and Madeleine Barot chief movers and shakers, negotiating hard and magicking the children of mothers earmarked for transport into the mountainous region.
That those villages and farms offered a haven was thanks to a particular mindset, Moorehead argues, of people used to persecution and to questioning blind obedience, descendants of Huguenots and other Protestant movements, many Darbyists, for whom the Old Testament was paramount and the Jews regarded as the chosen race. Simplicity and austerity shaped the rhythms of this "rural, highly literate community, its economy revolving around the fields and the forests of pine and oak, an island protected by its isolation".
Practical too were the guesthouses popular with city-dwellers by the 1930s, and perhaps most of all the range of kindred spirits – pacifist pastors, a doctor, teachers, sympathetic gendarmes and mayors – in situ as conditions worsened: André and Magda Trocmé, Dr Le Forestier, Mireille Philip, August Bohny, Eduard Theis, Miss Maber, Charles Guillon, Lulu Ruel, Pierre Piton, Oscar Rosowsky, Marianne Cohn among the (extra)ordinary cast.
The École Nouvelle Cévenole was founded, its refugee and volunteer teachers providing a remarkable education; children were looked after and, importantly, distracted from dwelling continuously on their unbearable, heart-rending stories. Many were led over the mountains or through the valley to possible freedom.
A tremendously well-written and important book and a testament to the qualities Camus lent La Peste's hero: "humane, optimistic, tolerant, free-thinking, ever alive to injustice and acts of inhumanity".
Register for free to continue reading
Registration is a free and easy way to support our truly independent journalism
By registering, you will also enjoy limited access to Premium articles, exclusive newsletters, commenting, and virtual events with our leading journalists
Already have an account? sign in
Register for free to continue reading
Registration is a free and easy way to support our truly independent journalism
By registering, you will also enjoy limited access to Premium articles, exclusive newsletters, commenting, and virtual events with our leading journalists
Already have an account? sign in
Join our new commenting forum
Join thought-provoking conversations, follow other Independent readers and see their replies