Vivienne Westwood's autobiography, book review
By Vivienne Westwood and Ian Kelly (Picador, £25)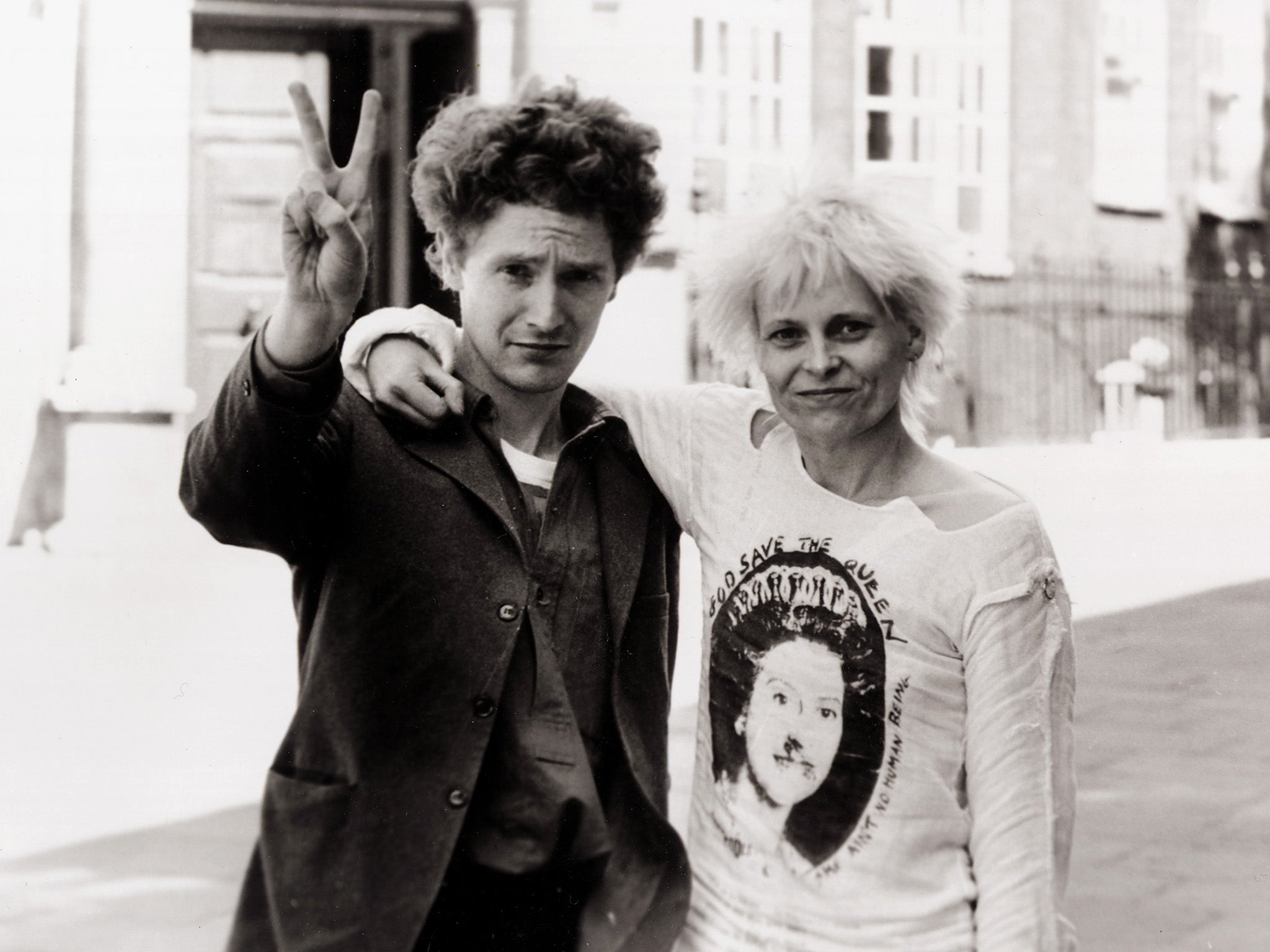 Vivienne Westwood was at school when she wrote her first autobiography. Since then she has made various attempts to document the extraordinary story of her life, from the child of working class parents in Derbyshire to the mother of punk and later the creator of a global luxury brand.
Some time after meeting her friend Gary Ness in 1977 she collaborated with the 'Canadian homosexual aesthete' on a fifty-page memoir that they later set aside. Then in 1993 she asked the fashion historian and journalist Jane Mulvagh to write her life story, a project that Mulvagh accepted on condition that the designer did not vet the manuscript before publication. Westwood soon had second thoughts and promptly withdrew the offer of co-operation. On the publication in 1998 of Mulvagh's insightful book the designer described the unauthorised biography as 'a lot of rubbish'.
After this debacle, Westwood's husband, Andreas Kronthaler - whom she met while teaching in Austria - insisted Vivienne write her own book to set the record straight. 'I said the last thing I want to do is write about myself,' she told an interviewer recently. And so it was that this new book was born, a publication trumpeted as a memoir but written by an amanuensis, the actor and biographer Ian Kelly (whose previous subjects have included Casanova and Beau Brummell). The resulting volume is a strange hybrid, neither memoir nor critical biography, and its beautiful pages emit the distinct odour of hagiography.
One of the problems of the book - thankfully mostly confined to the opening chapter - is the insistence of Kelly to place himself in the story. Phrases such as 'My Year of Magical Blinging' - a reference to the year the author spent interviewing and shadowing Westwood - and 'the business that is show' really grated, and I didn't care how little sleep Kelly had during Paris Fashion Week.
The pace begins to pick up with the introduction of Westwood's own voice about thirty pages into the book as she details her childhood. Here, we learn fascinating details that suggest that her character had been largely formed at an early age: she had a precocious visual memory, believed that she could make a pair of shoes at the age of five and, from the beginning, she was something of a rebel and non-conformist. She remembers being in the back of her aunt's greengrocer's shop when she was a girl and seeing a representation of the Crucifixion on a calendar. Her cousin Eileen told her about the death of Jesus Christ, which up until that point had been kept from her. 'I could not believe that there were people in the world who could do this,' she recalled. 'And the truth of it is this: I became Derbyshire's only five-year-old freedom fighter! Dedicated to opposing persecution!'
Kelly is particularly good at documenting Westwood's co-creation of the British punk movement and her toxic partnership with Malcolm McLaren, the red-haired, pale-faced (courtesy of talcum powder) Situationist who helped change the course of 20th-century fashion and music. (It's a shame, however, he gets the date of the first Sex Pistols gig at St Martin's wrong: it was 6 November 1975, not 1976.) Incisive testimonies from Westwood's two sons, Ben (from her first marriage) and Joe (the product of the relationship with McLaren) as well as her brother Gordon (who introduced Vivienne to Malcolm) reveal McLaren to have been an abusive control freak. Although the biographer has had access to Westwood's inner circle (complete with anodyne quotes from a number of models, PRs and fashion insiders) there are some notable absences. For instance, Vivienne talks about her first husband Derek Westwood, but the man himself does not have a voice.
Kelly also passes over certain events that are crying out for more analysis and interpretation. For instance, on the way to have an abortion (paid for by McLaren's eccentric grandmother Rose) Vivienne changed her mind and used the money to buy herself a cashmere sweater and a matching piece of fabric from which she created a skirt. I would have liked more on this, more on the psychology of fashion, the deep-seated reasons why Westwood felt so drawn to clothes. 'Nothing from the past is entirely true,' she told Kelly. 'But you are only in those scenes properly when they are put together. That's what we should do, you and I, Ian: sew together all the life scenes.' In this respect, Kelly is a competent tailor, but my guess is that in the future there will be other, more adventurous seamstresses who will come along to unpick and restitch the Westwood story.
Andrew Wilson's biography of Alexander McQueen will be published in February (Simon & Schuster)
Join our commenting forum
Join thought-provoking conversations, follow other Independent readers and see their replies