What Belongs To You by Garth Greenwell, book review: Repression and rent boys
A novel of gay desire and shame explores the dynamics of money and power, writes Arifa Akbar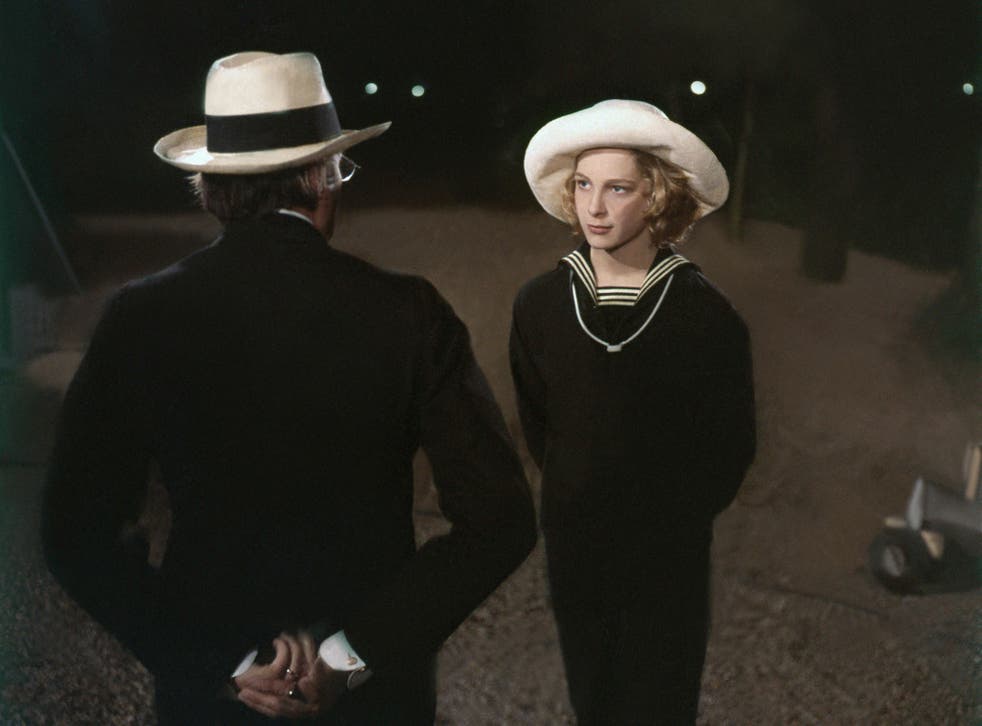 Garth Greenwell's first novel is gilded with the kind of praise that debut writers might never dare to imagine for themselves. The quotes sprinkle the book cover like a coat of glitter, marking it out for greatness. "American literature is richer by one masterpiece," says Edmund White. Given that this book is about gay desire and shame, what greater honour to have this said by White, who was describing gay desire before Greenwell was born?
On reading this slight book – the size of a novella with the gravity of a novel – I realise that none of it is hyperbole. The praise is earned. My discomfort, amid my awe at Greenwell's talent, is over the politics of its central relationship: that between an older, richer, expat American and a young, foreign, dispossessed rent-boy lover, who must, through these inbuilt inequalities, play the part of the Other, and never become more human for us. The American is a teacher who lives a "life of inhibition and missed chances" in Bulgaria; the younger is Mitko, the beautiful "rough trade" he meets while cottaging in the opening scene. That the American narrator seems aware, and in mourning, over the "othering" of this gay "lover" (does he become the lover or is he really a rent boy until the end?) does not entirely excuse their clichéd dynamic.
But first, Greenwell's abundant gifts: the language, Hanya Yanagihara says on the book sticker, is "as beautiful and vivid as poetry". To speak in such an approximation, though, might sell it short. Little here is metaphoric though no word is spare. Every utterance seems imbued with thought that is deep and beautiful in its clarity, but it is the opposite of poetry in that it is literal, it takes no unwinding. "The sun beat like a bell upon the streets," for example, or "everywhere there were gulls, tame and inquisitive as cats, filling the squares with their cries". It seems as if these sentences have been worked over, but not to the point of preciousness – the fashion among some young American writers who, like Greenwell, have been workshopped at the University of Iowa.
Culture news in pictures

Show all 33
Mitko is found by the American in a toilet in Sofia offering "fast love". Quickly and fluidly, Greenwell shows us that he is not afraid of writing sex – in its explicit, bodily intimacy – and that he can do so with an ease that is almost a shock from a debut writer. There is the same kind of unadorned eloquence to the sexual exchanges here as in Alan Hollinghurst's The Line of Beauty, which somehow elevates these scenes, even when Greenwell describes sex at its most venal and exploitative.
Mitko is the novel's mysterious heart, presented to us though the inner filter of our American narrator, for whom he is an obsessive object of desire, but who inspires fear and disgust in him too. In an interview with The Paris Review, Greenwell explains that this novel of three parts – "Mitko", "The Grave", and "Pox" – originated from a novella called Mitko (2010). The first section of this novel is a changed version of that shorter work, which he says pushed him almost involuntarily to the writing of subsequent parts. The character study is not of Mitko, though, but the emotionally closed, lost-in-translation American. And the story itself – of the repressed old lover and the rent-boy– is not an original one. It is a relationship built on the fears and fantasies of the former projected on to the latter. In this, a well-known narrative is played out, as Yanagihara points out, though she thinks that Greenwell finds "new meaning in it".
The love affair with Mitko seems less about love and more about shame as the novel progresses, or at least about how closely the two are connected for the American, once we learn of his early betrayals: there was a father who refused to accept his sexuality, who scorned it. Then a best friend (and would-be first love) whose betrayal came with almost as much shame and loss: "Though K. had always before filled me with joy he seemed part of my shame now". It is in the third section of the novel that the American all but admits how this shame has become a requirement within sexual desire, so that the painful rejections of his teen years have created their own fetish. The American needs Mikto to be a sexual purchase. This is what charges his desire, not mutuality, it seems. Greenwell shows this, however tragic, to be its own kind of love, or, at least, the best the American can offer.
There are interesting parallels to and inversions of Death in Venice – the same dynamic of older man fixating on beautiful boy (though Mitko is not underage like Tadzio), yet his desire is consummated here. And the illness is reversed so where Thomas Mann's protagonist suffered from the plague, Mitko is diseased and must – we suspect – die, beyond the final pages of the novel.
The power dynamic between the two men is not only set in Mitko's first payment in the toilet stall, but is there in their cultural and language differences: Mitko's imperfect English, images of his unrecognisable younger self on Facebook, so that Mitko becomes the perfectly unknowable Other, despite his charisma – a damaged young man, dirty, diseased, mentally unstable: in some ways, the American's madman in the attic.
In his shame and its enactment through sex, we see the internalised homophobia of the American's father, but also the unconscious imperialism of the expat, having his affairs abroad, treating them as transactions. This grates, even if the American knows that exploitation is taking place, which he suggests that he does, but just can't help.
Mitko is a vacuum at this novel's heart, and it would have been intriguing to get at least a glimpse into his mind; where writers like Christos Tsiolkas in their gay love stories offer us these inner worlds of this supposed Other – the minority or working-class gay man – Greenwell never does, revealing Mitko only through the bleak, perhaps delusional, gaze of the White Man abroad. It is, nevertheless, a feat that Greenwell makes the same old story new, and so devastating, in the final pages. The American is caught in his own nexus of desire and shame, as damaged and as lost as Mitko. That he is so aware of his limits, and the limits of his love, make this all the more tragic.
Picador, £12.99. Order at the discounted price of £10.99 inc. p&p from the Independent Bookshop
Register for free to continue reading
Registration is a free and easy way to support our truly independent journalism
By registering, you will also enjoy limited access to Premium articles, exclusive newsletters, commenting, and virtual events with our leading journalists
Already have an account? sign in
Register for free to continue reading
Registration is a free and easy way to support our truly independent journalism
By registering, you will also enjoy limited access to Premium articles, exclusive newsletters, commenting, and virtual events with our leading journalists
Already have an account? sign in
Join our new commenting forum
Join thought-provoking conversations, follow other Independent readers and see their replies