When the Doves Disappeared by Sofi Oksanen; trans. Lola Rogers, book review
Estonia's troubled history is the backdrop to Sofi Oksanen's tense family drama
Rosie Goldsmith
Thursday 07 May 2015 12:27 Comments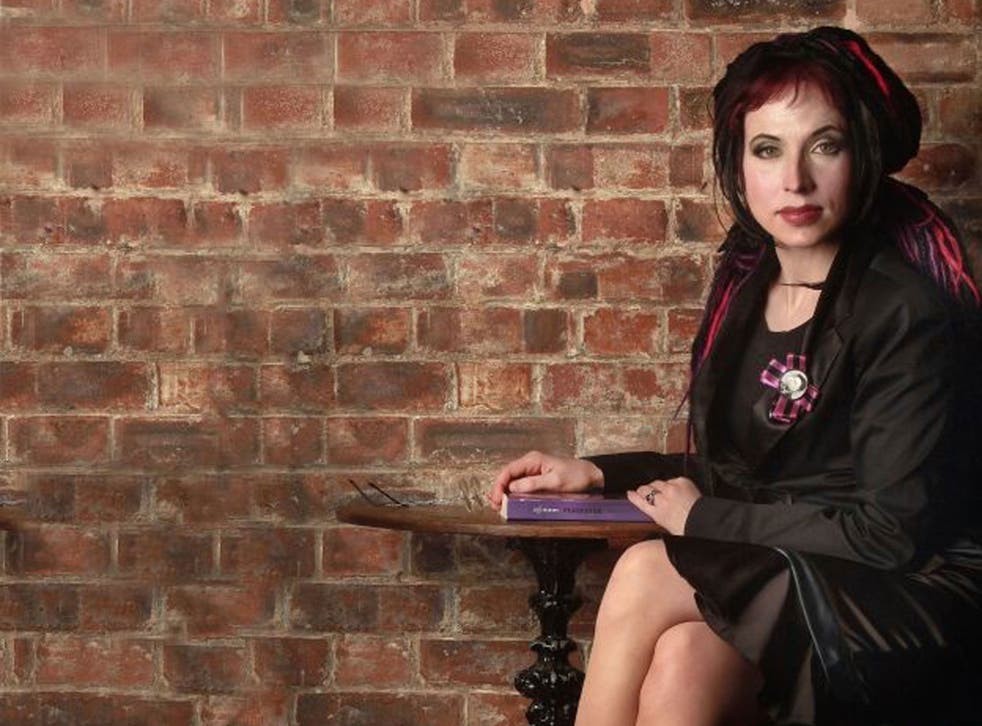 Who murdered Rosalie? In spite of this being the question at the heart of the novel, this is not Nordic Noir. When The Doves Disappeared is indeed a thrilling page-turner but it is equally a shattering family drama and an unsparing deconstruction of history.
Sofi Oksanen, the Finnish-Estonian novelist who blew us away with Purge in 2010, is back on her mission to place tiny Estonia at the centre of world history. The fact that Doves happens to coincide with renewed Russian-sabre-rattling in the Baltics makes this a perfect time to read this superb writer. Oksanen uses her great gifts for research and storytelling to investigate one of the most complex chapters of 20th-century history.
Independence is, and was, Estonia's bright beacon. After the collapse of the Soviet Union in 1991 Estonia is today again independent, after a brief spell between 1918 to 1940 when it was forced back under Soviet control. Except for Nazi occupation from 1941 to 1944 it remained Soviet for 45 years. Doves turns this tangled history into narrative gold.
It begins with Roland and Juudit at Rosalie's graveside – she was Roland's fiancée, Juudit's sister. They don't believe she committed suicide. The chapters skip back and forth between 1941 and 1966 and only on the last page do we learn the truth about her death. Neither heroic Roland, miserable Juudit nor her spineless husband Edgar (Roland's cousin) is particularly likeable but each is fascinatingly credible as they fight, spy, write, pop pills or switch sides to stay alive.
In 1941 Roland and Edgar return from training in Finland to drive out the Red Army. The two cousins are perfect foils. Roland is the principled Estonian freedom fighter; Edgar is morally weak and abandons his unhappy wife to collaborate with the Germans when they occupy Estonia. He adopts a German name and practises his Nazi salute.
Roland disappears and also takes on various identities over the novel – including as poet and saviour of refugees. Edgar's determination to track Roland down gets nasty. Juudit also "collaborates" by sleeping – and falling in love – with the enemy, but after the German retreat, a nervous wreck, she reluctantly returns to Edgar, now a Soviet apparatchik.
Oksanen is also a playwright and this shows in her tight control of the shifting timelines and viewpoints. No word is out of place, even if her prose is sometimes as theatrical as her famous public persona (she wears long, dark dresses and has purple, black and blue dreadlocks). The writing is sensual and visceral with great descriptive range, thanks also to the beautiful translation: "Smiles sparkled in the air like bubbles in fresh soda, arms waved and sent a breeze sweet with the scent of girls toward the liberators, girls with their hands fluttering like leaves on summer trees."
Doves is, among other things, a novel about writing. Roland keeps journals and his records become part of the novel; he is also a poet. In the 1960s, in his new guise as a Soviet propagandist, creepy Edgar takes on the re-writing of the official history books to reflect the glory of the Estonian Socialist Republic.
What at first seems a chaotic mix of dates, names and events settles into a multi-layered novel where everyone and everything is weighted with significance. It is a rich and sometimes heavy feast – tense, dense and intense. Sofi Oksanen is a serious novelist in all ways.
Register for free to continue reading
Registration is a free and easy way to support our truly independent journalism
By registering, you will also enjoy limited access to Premium articles, exclusive newsletters, commenting, and virtual events with our leading journalists
Already have an account? sign in
Join our new commenting forum
Join thought-provoking conversations, follow other Independent readers and see their replies