Widows & Orphans by Michael Arditti, book review: Tale with a bleakly comic dark side
A book with big ambitions, for which its author should be applauded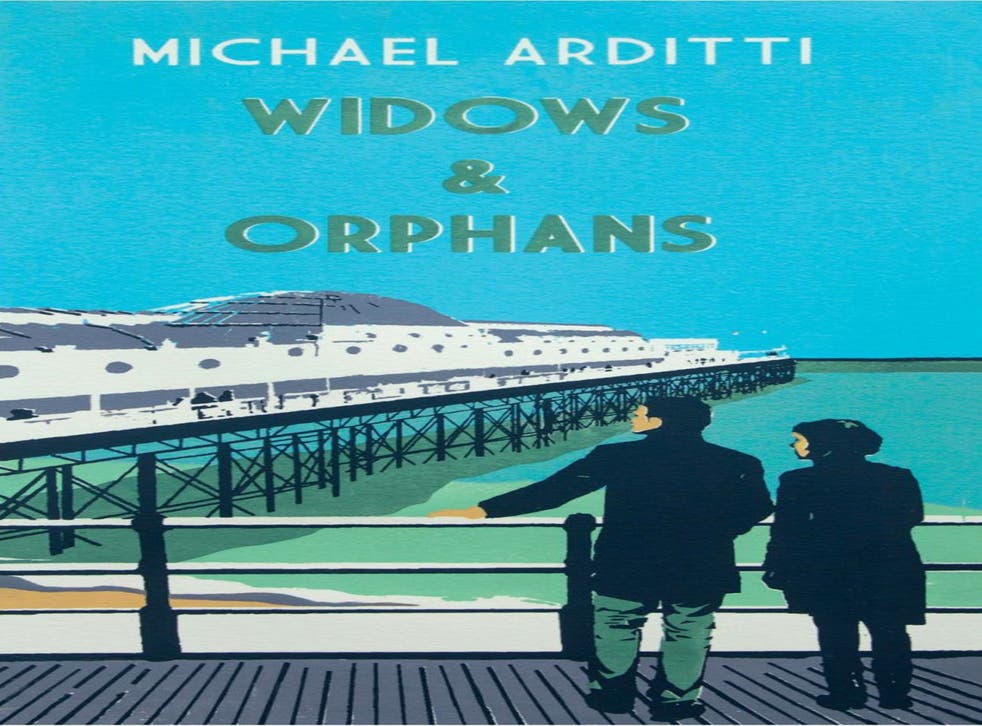 Moral concerns lie at the heart of Michael Arditti's novels, from Pagan and Her Parents to The Enemy of the Good. His latest is the story of a man struggling to do good in a world where the odds are stacked against him.
Widows & Orphans is set in the fictional town of Francombe in Sussex, which sounds rather like Hastings. It has a pier that was once the pride of the community but was destroyed and is now being refurbished. And like that other Sussex seaside town, it has more than its fair share of unemployment and associated social problems.
Our hero is one Duncan Neville, editor and proprietor of local newspaper. Duncan was once named regional editor of the year, but his fortunes have fallen steadily ever since. Duncan's pride in his paper is gently mocked by Arditti. Chapters are prefaced with reports concerning dubious goings-on in the local nature reserve or the lofty ambitions of a pint-sized television actress with her sights set on Hollywood.
But there are serious issues at stake, too. Local newspapers provide a vital voice for the communities they serve, yet many struggle to survive in today's harsh climate. With ad revenue in steep decline, it's difficult for Duncan to maintain the standards of campaigning journalism to which he so nobly aspires.
His chief antagonist is Geoffrey Weedon, a greedy developer whose plan to rebuild the pier as an adult entertainment centre is an affront to local sensibilities. There's a funny scene set in the toilet at the town library, where Duncan vainly coaxes his penis, unable to urinate while the cocksure Geoffrey unleashes "a loud stream of piss" and goads him about living in the past.
Duncan's personal life is no better. He has an ex-wife, Linda, who has visibly blossomed since their divorce seven years ago and a son, Jamie, who recoils at any attempt at physical contact. Still, Jamie's an angel compared to Neil, the teenage son of Duncan's new love interest, Ellen. There's also a gay vicar, Henry, whose closest companion is his dog, and a gay carer, Chris, who Duncan's elderly mother Adele describes as "my Man Friday". Other characters are less distinct. A large cast are introduced in the first few chapters, making the plot drag.
Things darken sharply in the second half. Relationships are tested and a vicious homophobic attack leaves the community reeling. I just wish the pace had picked up a bit earlier. But despite its small-town setting, this is a book with big ambitions, and for that its author should be applauded.
Order for £13.49 (free p&p) from the Independent Bookshop: 08430 600 030
Register for free to continue reading
Registration is a free and easy way to support our truly independent journalism
By registering, you will also enjoy limited access to Premium articles, exclusive newsletters, commenting, and virtual events with our leading journalists
Already have an account? sign in
Register for free to continue reading
Registration is a free and easy way to support our truly independent journalism
By registering, you will also enjoy limited access to Premium articles, exclusive newsletters, commenting, and virtual events with our leading journalists
Already have an account? sign in
Join our new commenting forum
Join thought-provoking conversations, follow other Independent readers and see their replies