You Could Do Something Amazing with Your Life (You are Raoul Moat) by Andrew Hankinson - book review
This flawed tale fails to get inside the mind of a murderer
Oscar Quine
Tuesday 16 February 2016 18:37 Comments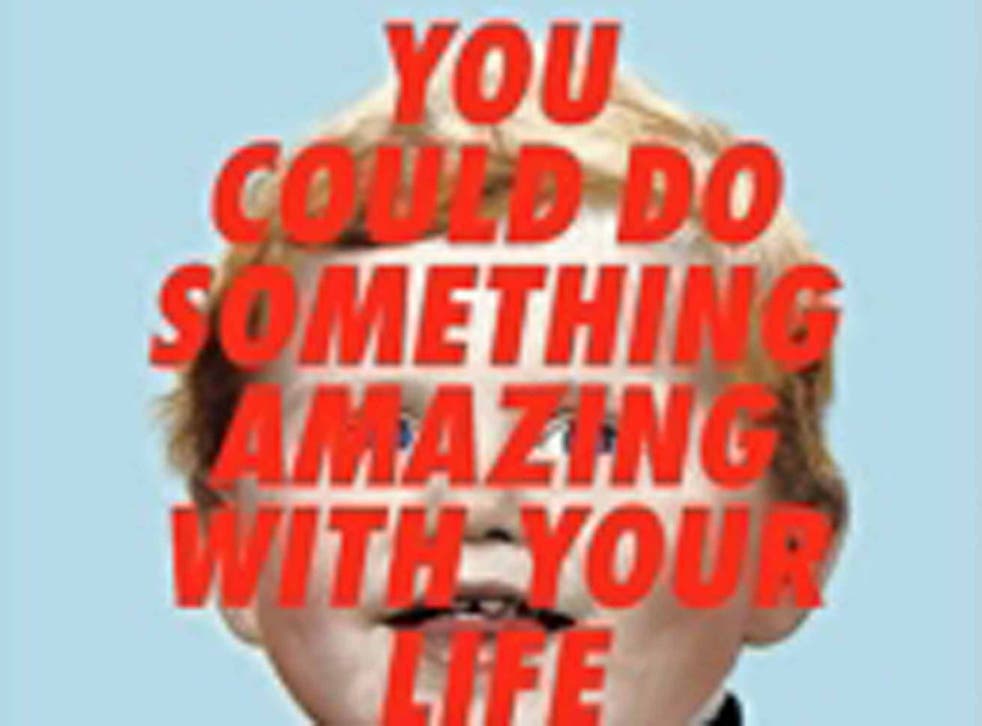 Discussions around mental health and criminality often centre on the extent to which we can understand the motivation of an unstable defendant. Were they in their right mind when they committed the crime for which they are being tried? It is a question written into the fabric of the legal system. If mental health issues are proven, a less severe sentence will often be dealt.
In the case of Raoul Moat, such a conclusion could never be reached. The former bouncer, who murdered his ex-girlfriend, her boyfriend and blinded a policeman, took his own life at the end of a five-day manhunt through the countryside surrounding Newcastle.
In his absence, You Could Do Something Amazing with Your Life (You Are Raoul Moat) by Andrew Hankinson attempts to answer the question. Reality, it concludes, is rarely black and white: Moat's actions were a product of the dreary, knock-you-down nature of a life lived up against it as much as of the flaws in his psyche.
Sadly, Hankinson chooses a torturous form through which to express this. You Could Do Something recounts the final days of Moat's life in a second-person stream-of-consciousness attempting to force the reader to inhabit Moat's mind. It works for the first chapter, which begins, "A questionnaire arrives from the Regional Department of Psychotherapy... They want you to complete your answers and send it back...". Thereafter, the cons of the approach quickly outweigh the pros.
Hankinson states in the author's note that the book is built on primary sources, such as letters Moat wrote to his family in those final days and police reports. However, this research is lost in the stylistic swill. At points, the reader is left guessing what is factual and what is fabricated. At others, Hankinson concedes that Moat is an unreliable witness, that transcripts have been "edited and rewritten" and that the narrative must break for lack of primary sources.
By viewing all through the pinhole of Moat's mind, Hankinson allows no space for analysis. I was left desperate for the insight of a psychologist or criminologist. Worse still, there's no room for the victims' stories nor the media storm that surrounded the manhunt. Arguably, these issues have been dealt with in other books, such as Vanessa Howard's Raoul Moat: His Short Life and Bloody Death. But still, this book does not make for a particularly enjoyable read. With everything shoehorned into Moat's words, the prose lacks the alleviating effects of figurative devices. Instead it is leaden.
Scribe £12.99. Order for £10.99 (free p&p) from the Independent Bookshop: 08430 600 030
Register for free to continue reading
Registration is a free and easy way to support our truly independent journalism
By registering, you will also enjoy limited access to Premium articles, exclusive newsletters, commenting, and virtual events with our leading journalists
Already have an account? sign in
Join our new commenting forum
Join thought-provoking conversations, follow other Independent readers and see their replies