The Heart Goes Last by Margaret Atwood, book review
The writer's latest sci-fi venture isn't persuasive enough to engage or disturb
Hannah McGill
Thursday 24 September 2015 19:25 Comments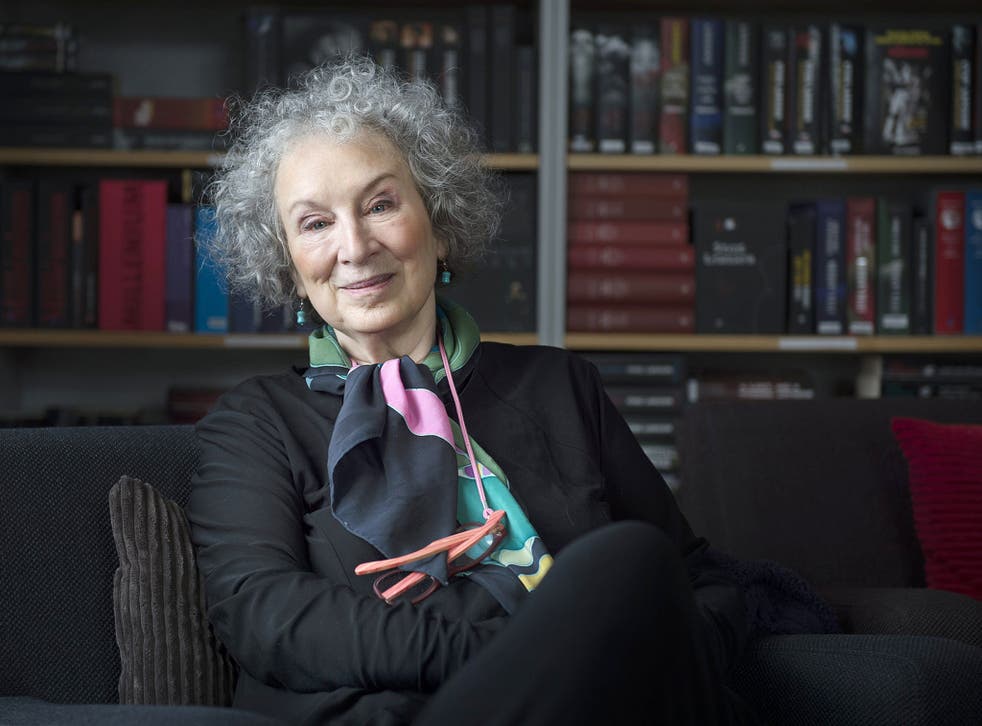 Though it certainly envisages a less-than-ideal near future, this Margaret Atwood is quite different in tone from her Maddaddam trilogy (Oryx and Crake, Maddaddam and The Year of the Flood). If those books are deeply felt, intellectual visions of dystopia, this new word sees Atwood on distinctly dime-store form.
Science fiction of course has an honourable tradition of disregarding distinctions between high and low culture: its finest writers have been sold as pulp, its pulpiest conceits have produced stunning literature, and its worst pulp merchants have mistaken themselves not just for serious intellectuals but in certain cases for actual gods. Quite possibly, Atwood – a writer who deserves, if anyone does, the space in which to mess around a bit – just liked the idea of turning out something risqué, trashy and light.
Still, devotees of her more thoughtful work might find the results unrewarding, while fans of mainstream comic writing may be dissatisfied by the fact that there isn't that much here that's actually funny. While it certainly passes the time – she's too confident and spicy a writer not to keep you curious and engaged – The Heart Goes Last ultimately falls between categories: it's neither fun enough to be throwaway entertainment, nor emotionally thorough or persuasive enough to really engage or disturb.
Atwood takes a couple of just-feasible near-future problems – prisons becoming more desirable spaces to live in than run-down urban environments; robots getting sophisticated enough to pass as humans – and links them by way of a creepy device from classic literature: the drug in A Midsummer Night's Dream that causes those who ingest it to fall irrevocably in love with whoever they first glimpse upon waking.
If the combination sounds a bit unwieldy, it reads that way too: The Heart Goes Last was first published as a succession of ebook singles, and it retains a distinctly made-up-as-it-went-along feel. Devoted young couple Stan and Charmaine live, like many ordinary, down-at-heel people, in their car and on the verge of utter destitution. A solution offers itself in the form of Positron, a social experiment whereby residents volunteer to live alternate months as prisoners and ordinary citizens, in a Truman Show-style 1950s pseudo-society.
The question of what the prisons achieve, and how actual crime is dealt with, is scooted over rather quickly; indeed, the book moves at a pace so snappy that barely have we come to appreciate Stan and Charmaine for who they seem to be than they turn out to be different people entirely. Initially, the book appears to concern the strange and evocative scenario of sharing a house with an unseen other couple, who live there in the months when Stan and Charmaine pack up, separate and consign themselves to prison. But Atwood seems to tire of that promising plot almost as soon as she's introduced it, and to fling in a wild array of other stuff, much of it considerably less interesting.
A long section in which male and female escorts caper about disguised as Elvis Presley and Marilyn Monroe respectively feels laboured and silly. And for a writer justly celebrated for her precision, there is some loose stuff here. In the space of a couple of paragraphs, Charmaine is "like a stepped-on blueberry muffin… like toffee in the sun… like a super-strong mint… like cinnamon" – an onslaught that can't be wholly forgiven by the fact that Charmaine is meant to be quite dumb.
What is rather interesting, in a depressing kind of way, is the nihilism of the book. It isn't actually the cruel unseen forces of capitalism or totalitarianism that doom the characters here, but their own lust, greed and lack of honesty. However sophisticated our technology gets, Atwood seems to be saying, and whatever experiments we might try in order to live in peace, we'll always ruin it all by bringing ourselves along with us – deceitful hearts, food similes, Elvis impersonators and all.
Register for free to continue reading
Registration is a free and easy way to support our truly independent journalism
By registering, you will also enjoy limited access to Premium articles, exclusive newsletters, commenting, and virtual events with our leading journalists
Already have an account? sign in
Join our new commenting forum
Join thought-provoking conversations, follow other Independent readers and see their replies