The rise in 'literary' crime novels: Barry Forshaw picks the best new crime with a stress on more serious writing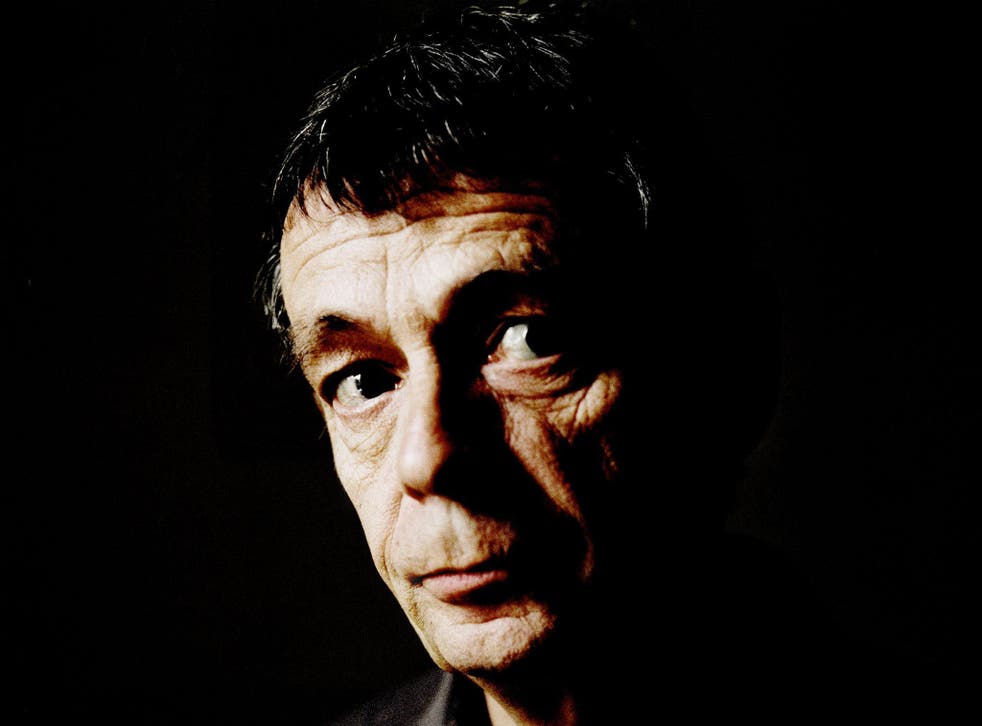 There's absolutely nothing wrong with crime fiction that has no deeper ambition than to keep the reader turning the pages. But it's nice to have added value with a writer who is concerned with the quality of their prose – not at the expense of storytelling momentum, but taking that extra iota of care over language.
In the case of the French writer Pierre Lemaitre, the quality of the writing comes across even when refracted through the labours of his translator, the excellent Frank Wynne. The new book, Blood Wedding (MacLehose Press, £12.99), borrows its title from Lorca, and there's one other thing that's second-hand about it – not to be revealed here. Lemaitre's Alex had an incendiary impact on the crime fiction scene, and he has gone from strength to strength. His protagonist this time is Sophie, troubled by haunting recollections from her past. She has awoken one morning to find the little boy she is looking after is dead – but the events leading to the death have been wiped from her mind. Escaping from the accusations against which she has no defence, she adopts a different identity and marries a man she has met online. But while she may not know the truth of her situation, it appears that someone else does, and a fateful revelation is in store. The ghost of Alfred Hitchcock hovers over this one, but there's little doubt that the Master of Suspense would feel that his legacy is in reliable hands.
Sticking with the French (and an elegant use of language), A Climate of Fear (Harvill Secker, £14.99) is a reminder that Fred Vargas is one of the most entertainingly eccentric of all current European crime writers. The new one (translated by Siân Reynolds) demonstrates why Vargas is so highly esteemed. Inspector Adamsberg is looking into the death of a woman who has been killed in her bath. A second death occurs, of someone involved in a tourist expedition to Iceland a decade earlier. Is there really an Icelandic demon involved in these deaths? Vargas's style has the same hyper-real quality as all her writing – the real world, but filtered through a strange prism. This isn't her best work, but it's still highly impressive.
Perfectly placed prose is not just the province of the French, as Malcolm Mackay's For Those Who Know the Ending (Mantle, £16.99) proves. Mackay arrived as a fully formed hardboiled writer who didn't waste a word, but who nourished a certain poetic sensibility. With the latest book, we're taken to Glasgow's darker side, with Usman Kassur trading on the underworld reputation of his older brother, but nurturing his own criminal ambitions. He's just one character in a crowded narrative that may lack the startling quality of the early books, but sports the richly layered command of narrative that made his earlier work so memorable.
Derek B Miller's powerful debut Norwegian By Night had a range of concerns, but quickly plunged readers deep into Nordic noir territory, with murder, brutal Balkan villains and a frantic cross-country chase. The Girl in Green (Faber, £12.99) is very different, with Iraq its subject. British journo Thomas Benton joins a group hoping to make up for the death of a local girl a decade earlier in Operation Desert Storm. A provocative engagement with US foreign policy is matched to rich and multifaceted characterisation.
The Allegations by Mark Lawson (Picador, £16.99) is not really crime, but is an engagement by the prodigiously talented Lawson with unjust allegations destroying a career – a very personal subject for him. The writing here is burnished to the highest possible standard.
Peter Robinson's 23rd DI Banks thriller When the Music's Over (Hodder, £20), well written as ever, has the detective investigating a sex abuse claim, and demonstrates all the writer's customary authority, while elegant writing is also the hallmark of The Last Confession of Thomas Hawkins by Antonia Hodgson (Headline, £7.99). A gift for innovation is no problem for Hodgson, who proved with The Devil in the Marshalsea that she is one of the most impressive practitioners of the historical crime genre. Here, Tom Hawkins attempts to prove his innocence before a final encounter with the rope. Laura Lippman has been the creator of some of the most involving literary crime fiction on the contemporary scene, and Wilde Lake (Faber, £12.99) has Maryland State Attorney "Lu" brand finding that a murder investigation involves her own family.
Norwegian writer Gunnar Staalesen's committed detective Varg Veum is one of the glories of the genre, and Where Roses Never Die (Orenda, £8.99) reasserts his primacy. The new book – strikingly written (as is clear in Don Bartlett's impeccable translation) has Varg on the trail of a missing girl, and is an example of the writer at the top of his game, in terms of both the sheer narrative impetus and the perfectly judged prose.
Join our new commenting forum
Join thought-provoking conversations, follow other Independent readers and see their replies