Harry Potter latest: New chapter created using only predictive text is now circulating the internet
Prepare yourself for its ridiculousness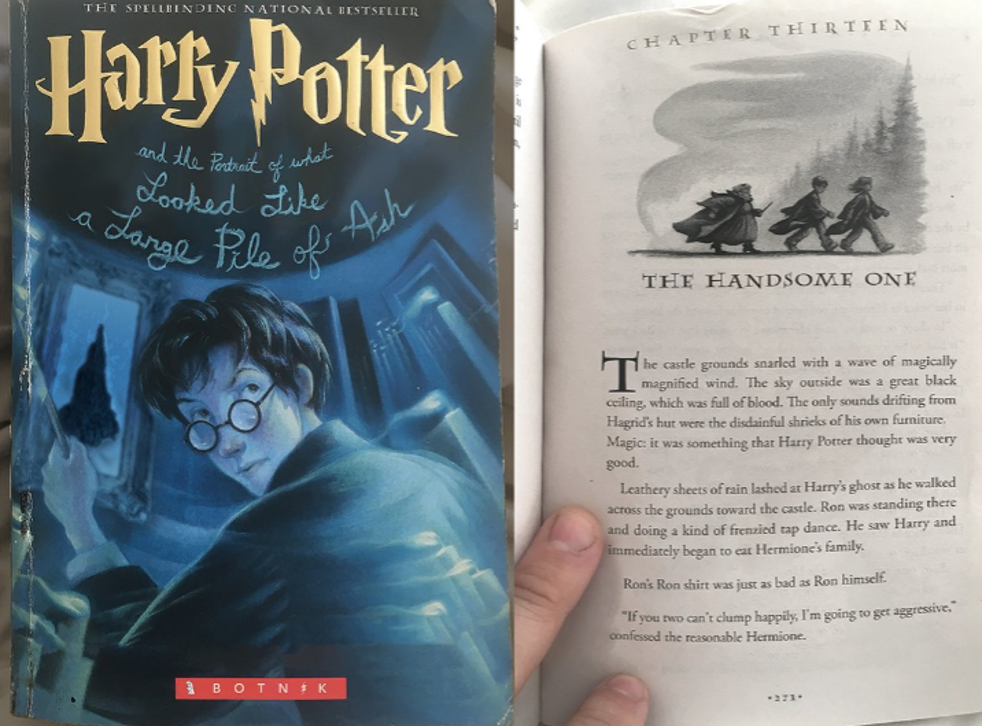 A new chapter in the Harry Potter series has been created using a predictive keyboard - and it's perfect.
Botnik Studios, a creative collective which describes itself as "a community of writers, artists and developers collaborating with machines to create strange new things", developed a predictive keyboard to craft sentences using an algorithm.
According to Botnik co-founder Jamie Brew, The Predictive Writer scans text for patterns and then generates more text based on the previous words.
The name of the book and chapter details are, of course, hilarious and weird.
Titled Harry Potter and the Portrait of What Looked Like a Large Pile of Ash, the amalgamation of words could - at a stretch - be the work of JK Rowling.
However in the story, there's a Death Eaters romance, Ron devours Hermione's family and Harry takes a tumble down the staircase for months at a time.
Below are some of the most eye-catching quotes from the tale:
"Magic: it was something that Harry Potter thought was very good."
"Ron was going to be spiders. He just was."
"The pig of Hufflepuff pulsed like a large bullfrog. Dumbledore smiled at it, and placed his hand on its head: 'You are Hagrid now.'"
"Ron was standing there and doing a kind of frenzied tap dance. He saw Harry and immediately began to eat Hermione's family."
"Harry tore his eyes from his head and threw them into the forest. Voldemort raised his eyebrows at Harry, who could not see anything at the moment."
"The tall Death Eater was wearing a shirt that said 'Hermione Has Forgotten How To Dance,' so Hermione dipped his face in mud."
"Ron's shirt was just as bad as Ron himself."
"Harry looked around and then fell down the spiral staircase for the rest of the summer."
Perhaps this story will serve as inspiration for Rowling in her next work. At the very least, Harry Potter fans have something new to talk about.
Botnik has done similar things with other TV shows, including Seinfeld and Scrubs. You can play around with them yourself by clicking here.
Join our new commenting forum
Join thought-provoking conversations, follow other Independent readers and see their replies