Blaise Bellville: reinventing classical concerts
He has set up a magazine, gigs for under-18s and a live music service. Now, with help from Radiohead's Jonny Greenwood, Blaise Bellville is turning his attention to classical music.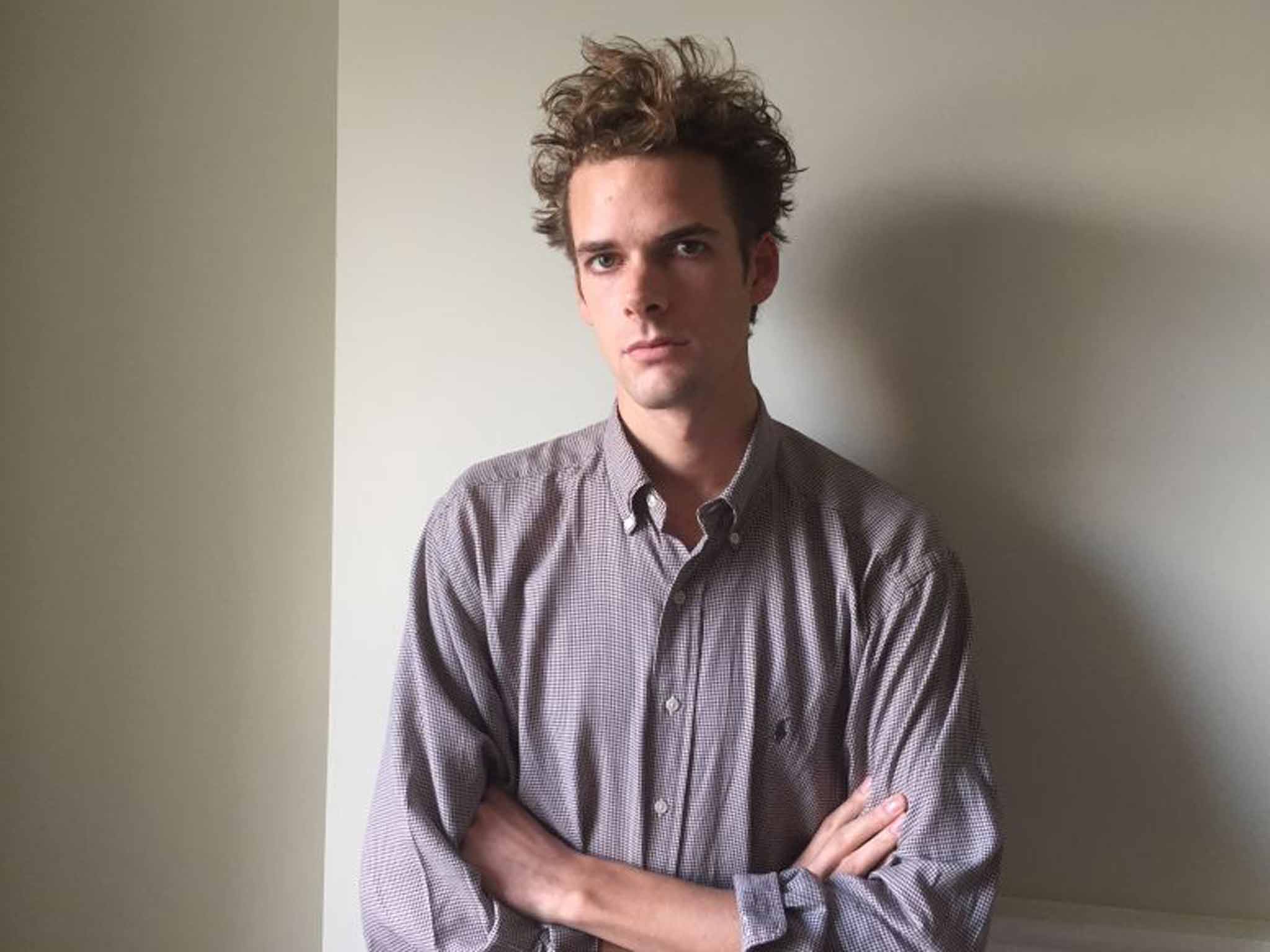 "When I was a kid, I wanted to be famous." So begins Blaise Bellville, founder of the music platform Boiler Room, former editor of indie magazine Platform, the brains behind All Age Concerts and now teaming up on a project with one of the members of Radiohead. You'd never guess that he left school at 18 and sold knock-off budget makeovers to passers-by on Oxford Street – and the fact that the understated entrepreneur is still in his twenties but has owned so many businesses that he's "genuinely lost count" should be enough to make you sick.
And yet Blaise himself is charming. Sprawled across a sofa in Shoreditch's Cafe 1001, he takes considered bites out of a slice of toast while ruminating upon his skyrocketing career. He has just teamed up with Radiohead's Jonny Greenwood to expand Boiler Room's repertoire into the distinctly experimental: they intend to continue hosting their legendary, dependably trendy, invite-only DJ nights, but will now be just as likely to stream live footage of orchestral performances at the Barbican.
The music of Purcell and Messiaen will feature in the Boiler Room over the next few months, and the next big experimental show is in Germany on 11 December – "a deep dive into the neo-classical scene" that juxtaposes neo-classical music with big names in electro. Classical music is, according to Blaise, the "final frontier for popularity" among the twentysomething Boiler Room demographic – so these counterintuitive collaborations and juxtapositions are a deliberate effort to pull in new audiences.
Producer Carl Craig, experimental pianist Francesco Tristano, techno ensemble Brandt Brauer Frick and avant-garde composer Gregor Schwellenbach are taking part on the 11th to "explore the creative intersection between classical and electronic music".
A few days after our interview, Bellville emails me to invite me to "a live collaboration between a post-punk band and a Japanese noise band". This is a far cry from the usual offerings of electro and deep house played by of-the-moment DJs in small rooms off the main areas of the edgiest clubs in London and Berlin.
In a world that demands "cheesy pop music to make money", Bellville attributes Boiler Room's success to the way in which it reclaimed "the luxury of idealism".
"Try and imagine starting Boiler Room without a website, without any funding," he says. "I'd go down on a Tuesday and pick up the cigarette butts at the end of the night, penniless… But it allowed us to be so idealistic. We knew we'd never have to have a conversation about an artist we liked that would go: do they have enough fans? Will we sell enough covers? The normal conversations people were having to have in the music industry that were killing journalism and killing reputations was something we'd never have to bother with."
Somewhat sycophantically referred to as "the coolest entrepreneur in the coolest part of the coolest city in the world" by The Sunday Times back in 2009, a "cult figure" to the cult-obsessed Dazed & Confused magazine by 2012, and featured in the Daily Mail's slightly bizarre "50 most powerful posh people under 30" as its top entrepreneur in 2011, when he was only 25, it's hard to believe that Bellville set up Boiler Room with only "a webcam stuck on a wall in an empty building". From a dilapidated warehouse, he began streaming a live set of DJs and bands using a simple online service that turned a webcam into a video camera. Boiler Room now pulls in hundreds of thousands of viewers to its website per gig. It has outlets across the world and numerous lucrative brand partnerships. And, unlike his previous endeavours, Bellville sees no end for it in sight.
All Age Concerts, the under-18 gig nights he started running in his very early twenties, proved popular with the audience and media alike, but "I got to meet with all these big promoters who confirmed what I'd been suspecting. All Age Concerts would have its doomsday. Big labels were coming in, taking over. Elsewhere, Vice were exploding – which was a good environment to start Platform magazine in."
With just £30,000 worth of investment behind him, he founded Platform with "four or five teenagers in a room. It was a magazine that was supposed to be by teenagers, for teenagers – which sounds like a great concept but in reality is rubbish, because teenagers don't make very good journalists.
"Lots of people were reading it, [but] it wasn't cool or credible: you wouldn't buy the T-shirt. Its role was over," he explains. "Once I felt that it wasn't going any further culturally, I started looking elsewhere. I stopped DJing a couple of years later, for the same reasons."
The message is clear: if something has lost the potential to become massive, unique, society-shaping, then it's no longer worth pursuing. This makes Boiler Room even more exciting. As Bellville puts it softly over his final bite of Marmite and toast: "I just wanted to be part of something meaningful."
Boiler Room streams live at www.boilerroom.tv
Join our commenting forum
Join thought-provoking conversations, follow other Independent readers and see their replies