Why classical musicians are bracing for the worst after Brexit
Plenty in the classical music sector are unsettled, including the pianist-conductors Vladimir Ashkenazy and Daniel Barenboim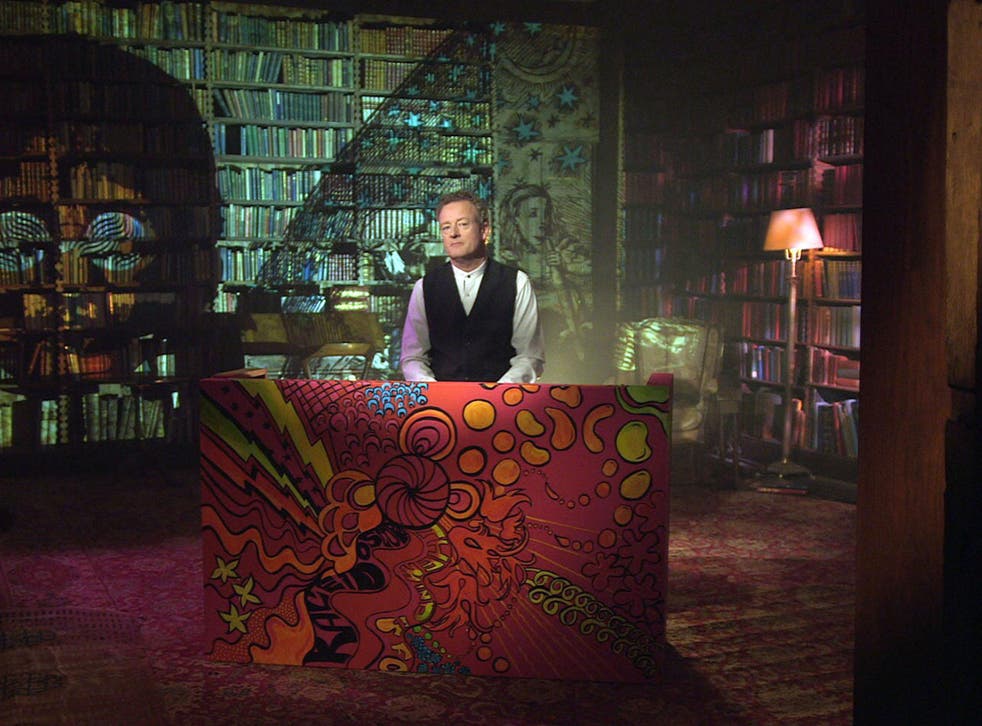 The composer Howard Goodall was passing through a London airport in March en route to a conducting gig in Houston. Idling at the currency exchange desk, he got into conversation with an employee about whether Brexit would be good for his industry. When Goodall said no, and suggested the consequences would be "disastrous," the clerk replied that everyone he asked the question "gives the same answer".
Goodall posted the exchange on Twitter and soon found he had touched a nerve: his message had at least 1.6 million views, around 8,500 retweets and nearly 19,000 likes. When a Brexit-supporting member of parliament, Nadine Dorries, asked him to explain why the impact would be so negative, Goodall responded on his blog with a passionate, closely argued post 3,400 words long.
"Well, I needed to say something," Goodall said in a recent interview.
As Britain lives through the psychodrama of Brexit, business leaders have become increasingly spooked.​ Carmakers and financial institutions, airplane manufacturers and the energy industry: all have voiced anxiety about how much negotiation remains to be done. Last month Amazon weighed in: Doug Gurr, the company's most senior executive in Britain, warned if the country left the EU without negotiating a new arrangement with the bloc – the no-deal scenario – there could be civil unrest.
By comparison, the classical music cause perhaps seems trivial. But plenty of people in the sector are unsettled. Musicians, including pianist-conductors Vladimir Ashkenazy and Daniel Barenboim have expressed grave doubts. In December, the Association of British Orchestras produced a detailed study pointing out how many ensembles relied on multinational touring and numerous other benefits of EU membership.
In July, the House of Lords released a report warning the government's plans for life outside the bloc were worryingly vague, particularly when it comes to immigration. There could be grave repercussions for the cultural sector if it becomes harder for performers and creative artists to enter Britain, it said.
By then, the EU Youth Orchestra had long since announced its administrative team would be leaving London for a new home in Ferrara, Italy. "You can't ask for EU funding and then not be in the EU," its chief executive, Marshall Marcus, pointed out.
Months after his encounter at the airport, Goodall still seems incensed. He is a realist, he said. Classical music was never going to be top of the priority list but he felt the arguments for assistance to the sector were being drowned out by bigger, better-funded lobbying groups.
Goodall said while many of Britain's traditional industries had withered, culture was one area where world-class exports were still produced. According to the Department for Digital, Culture, Media and Sport, the creative industry generated around £92bn for the British economy in 2016.
"The music business is international, and in this country we have an international reputation," Goodall said. "We're at risk of losing it."
Michael Jay, the chairman of the committee that wrote the House of Lords report, agrees. "Individuals working in the UK cultural sector are highly mobile, and have thrived on collaboration with people from all over the world," he said in a statement.
For the creative industry, a major problem would be created if Britain detaches from agreements guaranteeing freedom of movement in the EU — something that enables citizens not just to travel anywhere within the bloc, but to work anywhere too. Prime minister Theresa May has said Britain will withdraw from free movement, but has yet to clarify what immigration rules will replace it while talking vaguely of a "mobility framework".
If British ensembles are required to organise visas for every concert in, for example, Amsterdam or Berlin – as well as licenses to travel with their instruments – they would find it harder to tour and, given the likely costs, it would be much harder to make touring financially viable.
Opera houses are particularly vulnerable, said Wasfi Kani, who runs Grange Park Opera, a successful small company in Surrey. "If, say, your Italian tenor singing "Un Ballo in Maschera" suddenly goes sick and you need a replacement, that would get a lot harder," she said, referring to the Verdi opera.
Kani says the Grange Park Opera is "very dependent on European singers" and British performers benefit from having to compete with foreign musicians. "It raises everyone's game," she said.
There are myriad other concerns for the sector: the fate of thousands of students from other EU countries in British music schools, Pan-European regulations on intellectual property, and cultural funding that flows directly from the bloc's institutions. While haggling over Britain's exit continues, all those issues are up in the air.
"It's a very messy situation," Goodall said. "It's the same in so many industries, from pharmaceuticals to technology. And the issue is, there are so few answers. No one seems to know."
John Whittingdale, a Brexit-supporting member of Parliament and a former minister who ran the culture department, said in an interview such anxieties were alarmist. "We have some of the best orchestras, musicians and conductors in the world and that has nothing to do with the EU," he said. "The concerns that musicians have are largely to do with the arrangements once we leave, and those will be in our gift. They will depend entirely on the immigration rules that we put in place."
Whittingdale added he hoped that after Britain's exit it would be easier for performers from anywhere in the world to come to Britain — not just EU citizens.
In an interview at the Southbank Centre, near offices the EU Youth Orchestra recently vacated, chief executive Marcus was eager to present the ensemble's move to Italy as an opportunity. But the reality is, young British instrumentalists are likely to lose out, he said. "We're currently in our own version of a transition period, but after 2020 we'll have to see how things shake down."
He said he was also anxious Britain would end up more isolated, culturally as well as politically. "The UK has a thriving cultural scene; it might not disappear overnight. But over a 50-year period, who knows?"
There are signs that, amid all the sound and fury of Brexit, politicians are starting to pay more attention to the concerns of the creative industry. The House of Lords report brought the issue a little higher up the lawmaking agenda, though what that will mean in practice is – as with nearly everything else surrounding the issue – difficult to judge.
In a statement, a spokesman for the culture ministry said, "We recognise the need for classical musicians to tour across the EU without prohibitive restrictions and to regularly move goods on a temporary basis."
Not everyone is reassured. At the Eurostar terminal in London recently, members of the Aurora Orchestra were waiting to catch an early train to Paris.
Asked about Brexit, Ruth Gibson, a 32-year-old Irish viola player based in London, rolled her eyes. "Honestly, I'm trying not to think about it," she said. "We're freelance musicians; more uncertainty is the last thing we need."
On the programme that evening, she added, was Mozart's Symphony No. 40 – music by an Austro-German composer being played by a London-based ensemble whose members come from across the EU.
"Music has no borders," Gibson said. "That's the whole point, isn't it?"
© The New York Times
Join our new commenting forum
Join thought-provoking conversations, follow other Independent readers and see their replies