Glyndeboure opera is a head in the race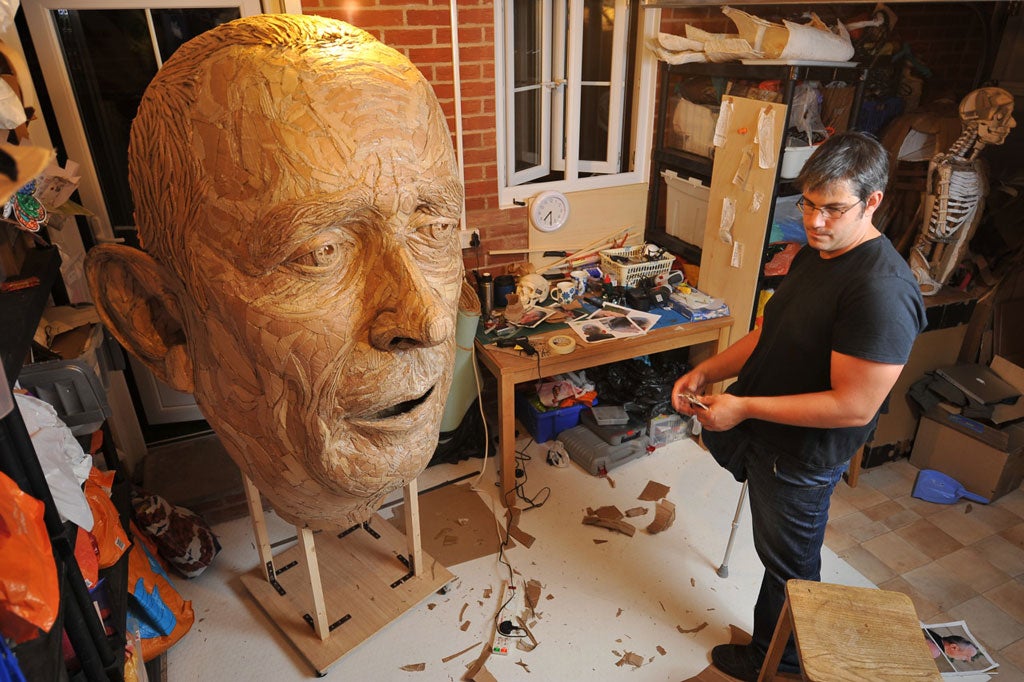 The new Glyndeboure opera, Gold Run, conducted by James Redwood, is about the Paralympic Games. It tells the story of the learning-disabled athletes inclusion and subsequent 12-year ban, which comes to an end at this year's Paralympic Games. With a 30-strong choir of learning-disabled artists and film footage - a centrepiece is a six-foot cardboard sculpture of learning-disabled opera singer and sportsman David Rushbrook, who performs in the show.
It took three months for James Lake to make the cardboard portrait, which has now been transported by lorry to Glyndebourne. "I started with one flat piece of cardboard from which I cut out the profile of the opera singer. Then I added more cardboard so it grew organically from inside out," he says. "Most people who look at it can't work out how I do it – but its process it fairly simple." Why cardboard? "I like working with cardboard as a material because it has no inherent value. It is inexpensive, commonplace and recyclable."
'Gold Run' at Glyndebourne, East Sussex, BN8 5UU, on 1 April, (www.glyndebourne.com)
Join our commenting forum
Join thought-provoking conversations, follow other Independent readers and see their replies