Heads Up: Wednesday from Light
Opera aims sky high with 150 performers and four helicopters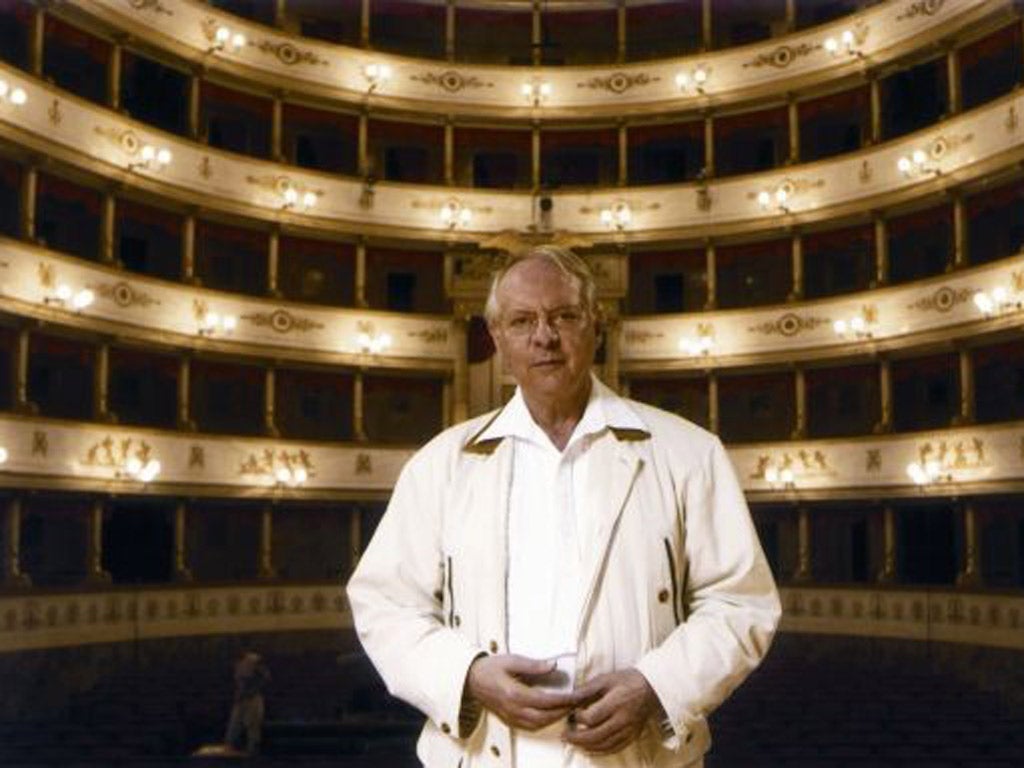 What are we talking about? The first full performance of Wednesday, or Mittwoch, the final opera from Karlheinz Stockhausen's seven-opera cycle, Light. Part of the London 2012 festival, it's at a former chemical plant, the Argyle Works in Birmingham, and features a string quartet playing from four flying helicopters. Really.
Elevator pitch No light undertaking: the sky's the limit for Birmingham Opera Company's ambition.
Prime movers Graham Vick is the artistic director of Birmingham Opera Company. Kathinka Pasveer, director of Stockhausen-Stiftung für Musik and long-time collaborator with the man himself, is musical director.
The stars There's a cast of 150, including Birmingham's Ex Cathedra and London Voices choirs; Radio 1 DJ Nihal is involved, alongside "an array of virtuoso orchestral soloists". Plus there are local performers from BOC's participation programme. Oh, and let's not forget that string quartet and their pilots (there'll be a performer in each helicopter, hovering over the venue, as their playing is video-relayed live).
Early buzz Rebecca Jones at the BBC points out that "Mittwoch is so complex, so complicated that all attempts to stage it in the past have failed." Opera blog Intermezzo is clearly psyched: "The six-part work is unquestionably THE event of the otherwise quotidian London 2012 Festival. Given the cost and complexity, further stagings are unlikely, so this may be a true once-in-a-lifetime opportunity."
Insider knowledge Wednesday has an imposing five-hour run-time – but bear in mind that Light, the total opera cycle, runs at a whopping 29 hours, each work dedicated to a day of the week. And it took Stockhausen 26 years to write… so you can manage five little hours, right?
It's great that… a combination of Arts Council England and Birmingham City Council funding, surely galvanised by the desire to make a big show of artistic ambition in the year of our Olympics, means something so bonkers has got off the ground.
It's a shame that… Stockhausen, one of last century's most innovative composers, died in 2007 and so, sadly, never witnessed a full staging.
Hit potential Sure to be interesting, though could be beset with technical difficulties. Nice to see Olympic money going to something unashamedly highbrow, too.
The details Wednesday from Light is at Argyle Works, Birmingham (festival.london2012.com), 22 to 25 Aug.
Join our commenting forum
Join thought-provoking conversations, follow other Independent readers and see their replies