Opera of the Week: La Bohème, Royal Opera House, London
Edward Seckerson
Thursday 03 May 2012 16:08 Comments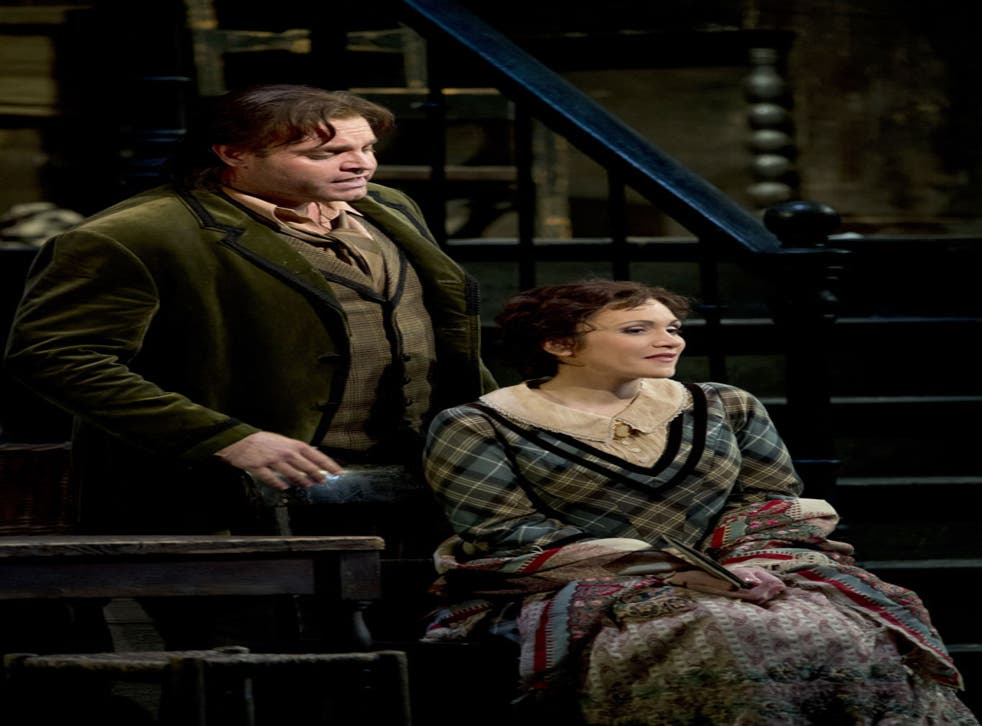 Not just another revival of a venerable old staging but its 25th showing in the 50th year of director John Copley's work at the Royal Opera House. Julia Trevelyan Oman's grandly designed Bohème is what used to pass for social realism at the opera.
It is, in every sense, a blast from the past: 1974, to be precise, and so well made that no one is thinking of retirement just yet. And with Semyon Bychkov in the pit radiating animation and nursing the particular tempo-rubato aspects of Puccini's score, it feels as spontaneous as it is heartening. And Italianate, too. Casting brings house debuts and old hands.
Of May's cast, Nuccia Focile's Musetta slips cosily into the broad style of the production; Fabio Capitanucci's Marcello is the genuine article, a mellifluous Italian baritone; and, as Rudolfo, Joseph Calleja is one of the big stars of the moment. You know it's special, you know you are in the presence of a little bit of operatic history.
(020 7304 4000; www.roh.org.uk) to 12 Mar 2013
Register for free to continue reading
Registration is a free and easy way to support our truly independent journalism
By registering, you will also enjoy limited access to Premium articles, exclusive newsletters, commenting, and virtual events with our leading journalists
Already have an account? sign in
Join our new commenting forum
Join thought-provoking conversations, follow other Independent readers and see their replies