True fans know the score on cinematic composers
Writers of film music are unjustly ignored, says Jessica Duchen, ahead of a Proms celebration of their work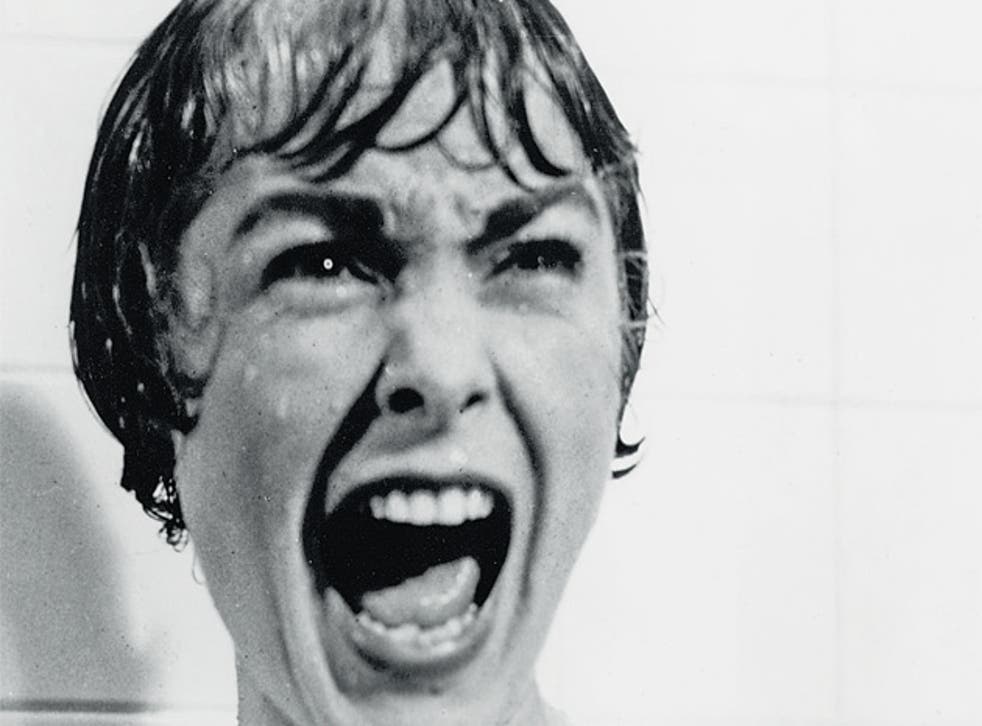 Imagine Psycho without the murder in the shower. Then imagine that scene without its music. Finally, try imagining any Hitchcock thriller without its score. The composer who created Hitchcock's eerie sonic atmospheres was Bernard Herrmann, whose centenary falls this year, and selections from his magnificent scores, including North by Northwest and Psycho, open tonight's celebration of film music at the Proms.
Music for the movies deserves a little time in the spotlight. Too often it is viewed as a secondary art. It is not only composers who lose out because of this, but audiences too. Film scores have frequently been regarded as unfit for concert consumption, pushed into a ghetto and left there to moulder. Yet the truth is that compositions for the cinema form a sizable chunk of the best-known and best-loved music of the 20th century.
Tonight's Prom will pay tribute to just a few such works. Laurence Olivier's 1944 film of Shakespeare's Henry V lives on, thanks in part to its music, by William Walton. James Bond would arguably be nowhere without the themes composed by John Barry. The 1974 version of Murder on the Orient Express features a score by Richard Rodney Bennett that turns a luxury train journey into a terrifically catchy waltz. John Williams is pre-eminent, for superlative scores to films including Star Wars, Schindler's List and the Harry Potter series. And don't forget the Mediterranean gorgeousness of Ennio Morricone's music for Cinema Paradiso.
There is, however, a historic problem around film scores: a suggestion that to create a score primarily to serve another artform somehow detracts from the dignity and integrity of music. In the guise of "pure music" versus "programme music", this argument has been around for nearly 200 years. It is the issue that split musical Romanticism in two and it has more or less continued to divide attitudes ever since.
Music can be "pure", but this may be rarer than you would think. On the whole, composers are a practical and pragmatic bunch. Through the history of western music they have written for specific purposes or contexts including the stage, the church, teaching, learning, firework displays and eating. These days we listen reverently to 18th-century works whose composers dashed them off to accompany somebody's stately dinner.
Let's leave aside the politics of envy – often the composers and academics who scorn "film composers" have been less fortunate in terms of income and recognition than those they berate. Film music at its best is an integral part of a "total art work", as in Wagner's term, gesamtkunstwerk. For Hitchcock, Herrmann's input was precisely that. To see how crucial the music became, consider that Hitchcock himself wanted to leave the shower scene in Pyscho unscored. Herrmann insisted it must have music. The rest is history.
The mention of Wagner is no coincidence: the style recognised as typical of film music in the 1930s and 1940s, which remains influential today, grew out of the Wagnerian strand of Romanticism. It arrived in Hollywood largely thanks to the composer Erich Wolfgang Korngold. He was a child prodigy – at nine he met Mahler, who declared him a genius. Korngold built an impressive career in the concert halls and opera houses of Vienna, but emigrated to the US to escape the Nazis.
Korngold approached the movies with high ideals. He regarded his films as "operas without singing", and declared that "Music is music, whether it is for the stage, screen or rostrum". And he saw no harm in reworking his best material into concert works. Herrmann, 14 years Korngold's junior, likewise thought that ideological divisions between musical genres were ridiculous.
"I count myself an individual," he wrote. "I hate all cults, fads and circles. I believe that only music that springs out of genuine personal emotion and inspiration is alive and important."
Some critics, though, had other ideas. Herrmann wrote a great deal of concert music that has nothing whatever to do with cinema – but we hardly ever hear it. Like many of his peers, Korngold included, he was branded a "film composer" and his compositions beyond the cinema were neglected because of it.
It is high time we reassessed the outdated assumptions that still stop us from hearing so much interesting music. Writing film scores is a demanding craft and it is one that not every composer can master, but anti-cinema snobbery among musical decision-makers was so unforgiving that Herrmann's other efforts all but vanished from view.
Herrmann hated the term "film composer", pointing out that many great composers had written for film as well as the concert hall and stage – among them Shostakovich, Prokofiev and Walton. His own output included a Symphony, a Sinfonietta for Strings and a cantata of Moby-Dick. As an Anglophile New Yorker who settled in Britain, Hermann composed an opera based on Emily Brontë's Wuthering Heights, which for him was "an obsession". Described by one of his friends as "the bastard child of Puccini", the opera lay unstaged in Herrmann's lifetime; he recorded it at his own expense. This year, it has been performed in Minnesota. But it has never been presented in the UK. It is great to see Herrmann featured at the Proms at all in his centenary year, but it is a pity that he has been confined yet again to the "film music" ghetto.
It has taken more than 50 years for Korngold's reputation to recover from his association with Hollywood. Today, his Violin Concerto is a favourite with international soloists and his Die tote Stadt has entered the repertoire of opera houses around the world. Meanwhile, his piercing high trumpets, lyrical string melodies and upbeat marches form a direct bridge from Wagner and Mahler to John Williams. Although many classical composers turned to fundamentalist Serialism for half a century, the language of Romanticism was not entirely dead and buried. It found a new home in the cinema, and there millions of people still enjoy it.
Today, extraordinarily versatile composers are working across the board. They write operas or concert works, but might also provide music for films or for television advertisements, an industry that harnesses the power of music to cut straight to a listener's emotional response. The prolific Nico Muhly, whose Two Boys has recently been a hit at English National Opera, also wrote the score for The Reader, among other films; Joby Talbot has written film scores for The Hitchhiker's Guide to the Galaxy and The League of Gentlemen's Apocalypse, a full-length score for the Royal Ballet's Alice's Adventures in Wonderland and a five-movement work for chamber orchestra, Tide Harmonic. And Nitin Sawhney can turn from his award-winning albums to The Human Planet for BBC TV or music for the games developer Ninja Theory.
Now that the big growth area for composers is video games, the idea that "film composers" must be scorned looks desperately dated. If we can jettison the notion once and for all, it would be not a moment too soon. Let's celebrate them at last, as top-notch creators in their own right.
Film Music Prom with the BBC Concert Orchestra conducted by Keith Lockhart, Royal Albert Hall, London SW7 (0845 401 5040) tonight, 7pm
Register for free to continue reading
Registration is a free and easy way to support our truly independent journalism
By registering, you will also enjoy limited access to Premium articles, exclusive newsletters, commenting, and virtual events with our leading journalists
Already have an account? sign in
Register for free to continue reading
Registration is a free and easy way to support our truly independent journalism
By registering, you will also enjoy limited access to Premium articles, exclusive newsletters, commenting, and virtual events with our leading journalists
Already have an account? sign in
Join our new commenting forum
Join thought-provoking conversations, follow other Independent readers and see their replies