Where to start? A guide to the classical music of the 20th century
Let Andrew Stewart lead you through the mighty Rest is Noise festival – from easy works to tricky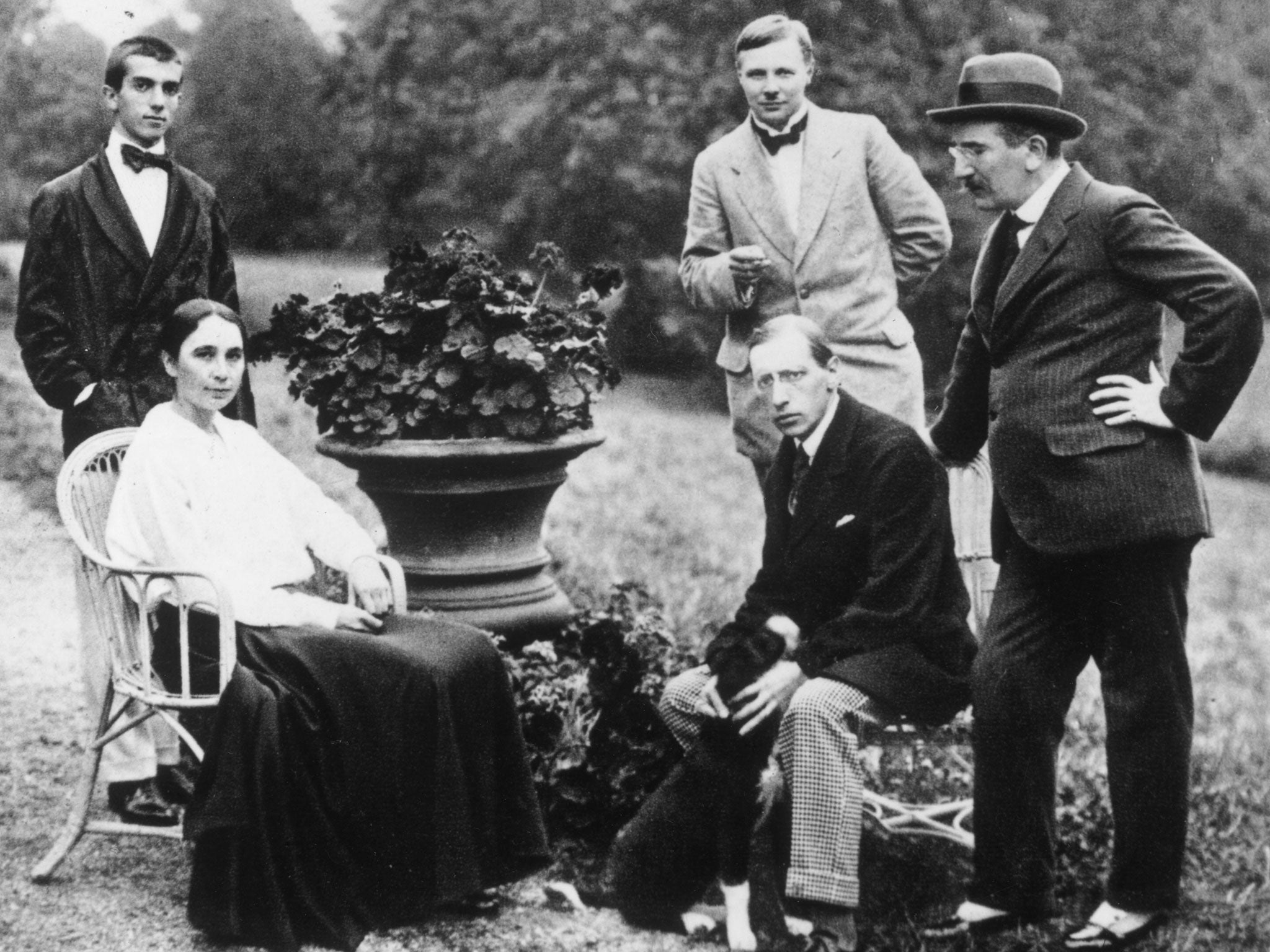 Before the publication of The Rest is Noise, newcomers to the story of classical music in the 20th century could only turn for help to turgid academic texts and partisan polemics. In his book, Alex Ross, aka The New Yorker's music critic, tells the tale of modern composition clearly, in prose that helps demystify and explain. His work inspired Jude Kelly and her Southbank Centre colleagues to build a mighty year-long exploration of the musical artefacts that defined the last century's sound, complete with a dozen weekends devoted to setting works in their wider cultural context. The festival's first half kicks off with one foot in the 19th century before leaping into tougher territory. If you're planning to join the tour party but don't know where to start, here are the key landmarks to explore over the coming months.
Easy
Igor Stravinsky
The Rite of Spring
Anyone looking for an open entry point into the sounds of musical modernism should head for Stravinsky's early ballet scores. The Rite of Spring turns 100 this May. Its first performance, created by Sergey Diaghilev's pioneering Ballets Russes at the new Théâtre des Champs Elysées in 1913, outraged its upper-crust customers, there to admire Nijinsky and Karsavina drift through Les Sylphides. Parisian wits described the audience riot, Nijinsky's genuinely strange choreography and the Rite's rough performance as "Le Massacre du printemps". Later, the work became a concert staple and entered popular culture, thanks to Disney's Fantasia. Stravinsky himself downplayed the score's folkloric connections, although recent studies show that several of its prominent melodies derive from ancient Russian ones.
London Philharmonic Orchestra; Yannick Nézet-Séguin;Royal Festival Hall; 16 Feb 2013, 7.30pm
Leos Janacek
Taras Bulba
Nikolai Gogol's novella Taras Bulba, part historical romance, part nationalist thesis, describes Cossack courage in battle against the perfidious Poles. Leos Janacek read the book in the 1890s and later used episodes from it to invent a three- movement "symphonic rhapsody". The Moravian composer described his Taras Bulba of 1915-18 as "a victory of the Slavs", twisting Gogol's tale to mirror Czech hopes that Russia would soon triumph over the forces of Austria-Hungary on the Eastern Front and liberate Janacek's homeland from Habsburg rule. The piece unlocks the vivid colours of a large orchestra, complete with music for organ and bells, to portray the brutal deaths of Taras Bulba and his two sons. Janacek projects wild Polish dances, eccentric marches and battle music into his score and crowns it with the mother of Hollywood finales yet to come.
The Hallé; Sir Mark Elder; Royal Festival Hall, 2 Feb, 7.30pm
Kurt Weill
The Threepenny Opera
The Rest is Noise explores Weimar cabaret in March from the position of fringe players in the genre's rich history, making a marketable meal of Brecht, Eisler and Weill, Dietrich's Lola-Lola and Liza Minnelli's Sally Bowles. While Brecht and Weill never wrote for cabaret, they created the seminal work of 20th- century music theatre. The Threepenny Opera makes no great musical demands on its audience. But Weill's heady mix of jazz, dance-hall songs, medieval ballads and Lutheran hymns, first staged in Berlin in 1928, remains as sharp as a mass-murderer's knife. Bert Brecht's song-play, a piercing critique of rapacious capitalism, ironically proved a huge success, adapted for record and film and filleted for hit songs by everyone from Lotte Lenya to Louis Armstrong. Make a date with the BFI's double-disc DVD of Pabst's film version before booking for the Southbank's concert performance.
London Philharmonic; Vladimir Jurowski; Royal Festival Hall; 2 Mar, 7.30pm (in German, English surtitles)
Medium
Alban Berg
Lyric Suite
For a few months in 1925, Alban Berg risked his marriage and public disgrace by falling in love with Hanna Fuchs-Robettin, wife of a Prague industrialist and sister of the Austrian novelist Franz Werfel. Although the affair crashed on the rocks of social convention, its turbulent course inspired Berg to write one of his greatest works. Their clandestine love letters, published in the mid-1990s, and Hanna's annotated copy of the score cast light on the creation of the Lyric Suite. "I have become a madman staggering about with an ever pounding heart," wrote Berg to Hanna in July 1925. The composer directed personal feelings of "complete hopelessness, renunciation and desolation" into his new score, embedding "secret" musical symbolism and meaningful quotations from Wagner, Zemlinsky and Mahler into its intricately constructed, expressively rich fabric.
Emerson String Quartet; Queen Elizabeth Hall; 7.30pm, 27 Feb
Olivier Messiaen
Quatuor pour la fin du temps
Messiaen painted a bleak picture of the premiere of his Quartet for the End of Time, which he performed with three fellow prisoners of war in Stalag VIII A, in Silesia, on 15 January 1941. Recent research suggests that the conditions of the work's creation were not quite as harsh as the composer recalled, although they were certainly testing. It's possible that Messiaen wrote his eight-movement contemplation of eternity in the peace of the camp latrines. The composition's hypnotic references to birdsong, fiery evocations of the angels of the apocalypse and transcendent tone colours and harmonies cast a spell over its captive audience of diverse Allied soldiers. "These people, who had never before heard such music, remained silent," reported Étienne Pasquier, cellist at the quartet's premiere.
Renaud Capuçon, Gautier Capuçon, Denis Kozhukhin, Jörg Widmann; Queen Elizabeth Hall; 10 May
Dmitri Shostakovich
Symphony No 4 in C minor
"In this state there is no such thing as society," wrote Vasily Grossman of Stalin's rotten empire. The Marxist utopian dream proved a waking nightmare for millions. Shostakovich, a precociously gifted student at the time of the October Revolution, trimmed with the times as artistic experiments of the 1920s were sacrificed on the altar of Socialist Realism. He created his Fourth Symphony in 1935-36, shortly before Stalin's terror campaign destroyed countless lives. The great dictator heard and hated Shostakovich's Lady Macbeth of the Mtsensk District in January 1936, prompting the opera's denunciation in Pravda as "muddle instead of music". The composer went on to complete his Mahlerian symphony in a state of fear. His monumental piece, clouded by despair at Soviet inhumanity and propelled by frenetic energy, was finally brought to life in Leningrad in 1961 during a mild period in Khrushchev's "thaw".
Philharmonia Orchestra; Esa-Pekka Salonen; Royal Festival Hall; 16 May
Difficult
Arnold Schoenberg
Five Orchestral Pieces, Op 16
In the summer of 1908 Schoenberg discovered his wife's affair with the artist Richard Gerstl. A few months later, the young painter burned several of his Expressionist canvasses, stripped naked and hanged himself in front of a full-length mirror. Gerstl's spectacular suicide and Schoenberg's dark thoughts flowed into the composer's scores, pushing his music beyond the already fevered harmonies of late Romanticism into new, apparently rootless tonal territory. "Art belongs to the unconscious," he wrote to Vassily Kandinsky. "One must express oneself! Express oneself directly." The Five Orchestral Pieces, completed in the summer of 1909 while on retreat in rural Austria, are shot through with self-expression, inner turmoil, meditative insights and the ebb and flow of emotional states. Schoenberg later gave cryptic or technical titles to each piece, including "Premonitions", "Chord-colours" and "Peripateia".
London Philharmonic Orchestra; Sir Mark Elder; Royal Festival Hall; 23 Jan, 7.30pm
Edgard Varèse
Amériques
Henry Miller hit the mark when he characterised Varèse as "the stratospheric Colossus of Sound". The French composer enlisted massive orchestras, factory sirens and just about every hitable instrument imaginable to wage clangorous war against genteel Neoclassical trends in music. Amériques (1918-23), a mighty tone sculpture hewn from an apparently limitless stock of raw sounds, came to Golem-like life after Varèse moved from Paris to New York in 1915. The composer's invention, partly inspired by the instrumental colours of Debussy and Richard Strauss, heaves its way across massive slabs of overlapping melodies, wild percussion licks and visceral brass chords towards a thrilling climax. Amériques is the next best thing to silence for opening up altered states of consciousness, a 25-minute, white-knuckle ride into the mind's dark labyrinth.
London Philharmonic Orchestra; Marin Alsop; Royal Festival Hall; 20 Feb, 7.30pm
Pierre Boulez
Notations I-XII
Boulez, if spared, turns 88 at the end of March. The French composer and conductor's days as enfant-terrible – the man who called for opera houses to be torched – are long gone. What remains is his legacy of landmark modernist scores. The aphoristic style of Notations was influenced by Boulez's study of the music of Anton Webern. A shot fired by a jumpy American soldier had ended Webern's life just a few months before Boulez completed his dozen miniatures for piano in January 1946. The deceased composer's use of all 12 notes of the chromatic scale, organised according to mathematical patterns, informed everything from the number to the so-called serial construction of Notations. Boulez's work, ridiculed as "squeaky gate", ranges from meditative still to cataclysmic violence. There is more to come from The Rest is Noise Ω the final months of programming have yet to be announced. But Boulez offers a good jumping-off point for the challenges ahead.
Karim Said; Purcell Room; Sunday, 9 Jun, 1pm
Join our commenting forum
Join thought-provoking conversations, follow other Independent readers and see their replies