Bayreuth Music Festival 2015: Musical differences see Wagner's great-granddaughter removed from board and banned from the event
The composer founded the festival in 1876, but a family feud has seen Eva Wagner-Pasquier barred from attending by her own sister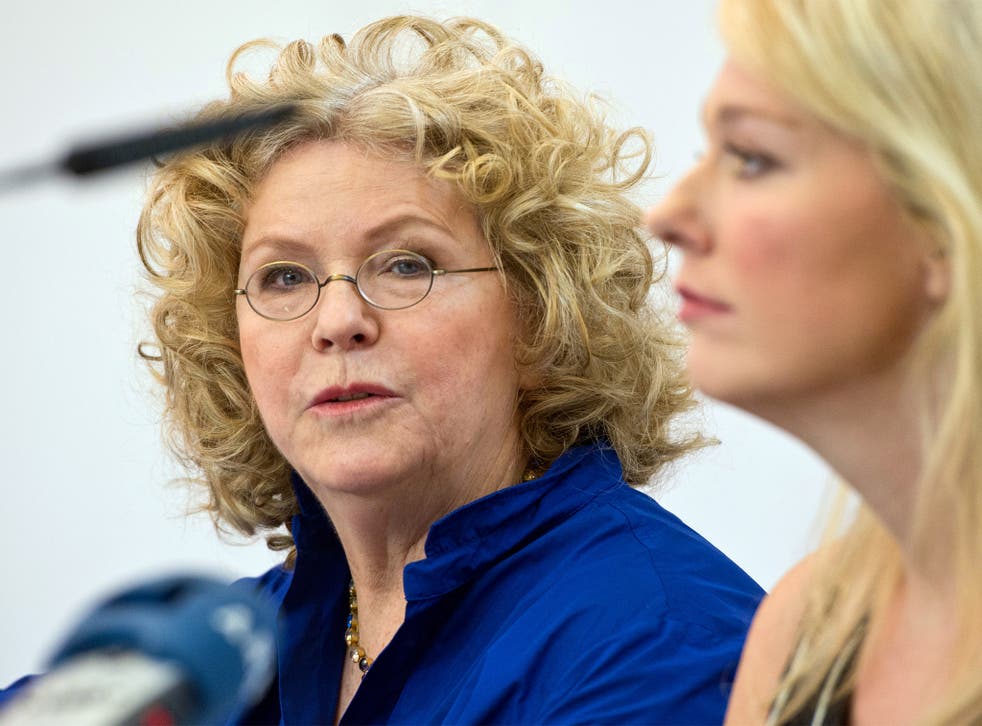 An uneasy seven-year peace at Germany's famously unruly Bayreuth Music Festival has come to a dramatic end worthy of a Wagner opera amid revelations that one of the composer's great granddaughters had been secretly forbidden to direct the event, and banned forthwith from its premises.
The Bayreuth festival has been one of the main highlights of Germany's operatic and social calendar – Chancellor Angela Merkel is a regular visitor – since the composer Richard Wagner founded the event in 1876. Adolf Hitler was one of its greatest fans.
Yet for at least 50 years the festival has also been notorious for a long-running feud between the various members of the Wagner clan who inherited the festival, and have run it from the family's "Green Hill" headquarters in Bayreuth since the composer's death.
Peace was finally brokered in 2008 when Bayreuth's festival board ruled that Katharina Wagner, 37, and Eva Wagner-Pasquier, 70, the composer's great-granddaughters from different marriages should run the event following the resignation of their now deceased father, Wolfgang, the grandson of the composer.
Now, however, it appears that the allegedly harmonious working relationship between the two Wagner sister/directors had come to an abrupt and acrimonious end. Peter Raue, a lawyer representing Ms Wagner-Pasquier, said he had received a letter from the festival board informing him that his client was "no longer responsible" for decisions concerning the festival's future. Mr Raue told Germany's Suddeutsche Zeitung he letter also banned Ms Wagner-Pasquier from attending rehearsals ahead of the festival, which begins in late July. The letter was reported to have demanded that all board members "remain silent".
The disclosures have shocked Germany's cultural establishment. Daniel Barenboim, the internationally renowned Berlin conductor, leapt to Ms Wagner-Pasquier's defence, calling her treatment "degrading and inhuman." Her cousin Nike Wagner, 70, a longstanding critic of the Wagner clan's intrigues, said: "We are considering legal action."
The Bayreuth festival board has so far refused to comment on the document allegedly banning Ms Wagner-Pasquier from the festival. But there was intense speculation that the decision had been instigated by the renowned German conductor Christian Thielemann.
The Suddeutsche Zeitung cited a rumour that Thielemann had said he "did not want to raise his conductors' baton so long as Eva Wagner-Pasquier is still on the hill". Thielemann, a close associate of Ms Wagner-Pasquier's glamorous younger half-sister and co-Bayreuth director Katharina Wagner, is scheduled to open this year's festival with his first Bayreuth rendition of the Wagner epic Tristan and Isolde. He has flatly denied suggestions that he had conspired against Ms Wagner-Pasquier.
However, her lawyer, Peter Raue suggested he feared she would criticise or obstruct him. "There are many indications that Thielemann has an interest in keeping my client away from the hill during rehearsals", he told reporters.
Join our new commenting forum
Join thought-provoking conversations, follow other Independent readers and see their replies