BBC Proms 2015: Ibiza club classics set to raise the roof (and eyebrows)
DJ Pete Tong is bringing the Proms into the 21st century with orchestral renditions of dance hits - and the Radio 1Xtra will stage a "grime symphony"
Nick Clark
Friday 24 April 2015 10:50 Comments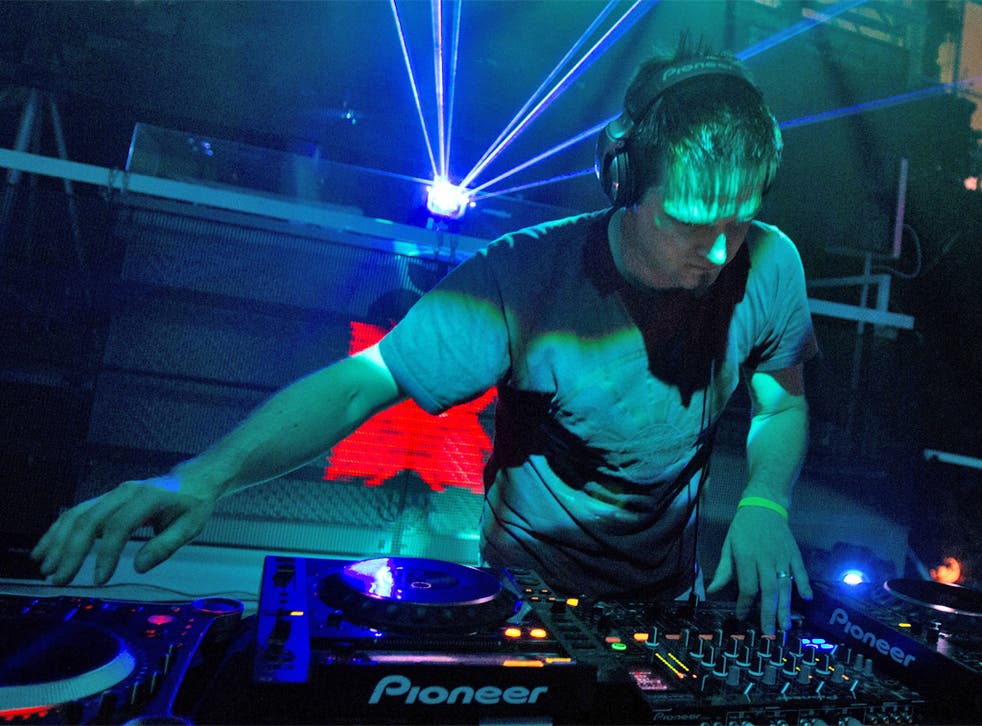 Mozart's piano concertos and Bach sonatas will surprise few Proms regulars in this year's festival programme. Though eyebrows, and possibly hands, may be raised in the Royal Albert Hall over an orchestral celebration of Ibiza club classics.
The 2015 BBC Proms marks the 120th anniversary of the world's longest-running music festival and piano "takes a starring role" among the 92 concerts.
Among the quirkier offerings will be a Prom narrated by Sir David Attenborough, a work inspired by the Hubble Space Telescope and a concert reflecting the music tastes of Sherlock Holmes.
Yet the most surprising may be Late Night with BBC Radio 1 "a musical homage to Ibiza and its infectious energetic brand of club music" overseen by DJ Pete Tong. It marks the 20th anniversary the station in Ibiza.
Songs will include Rhythm is Rhythm's Strings of Life and Stardust's Music Sounds Better with You. Tong said the event, which ends at 11.30pm and is the first time Radio 1 has staged an event at the Proms, would "reimagine some of the most enduring dance music tracks in the history of dance music".
This year's proms director Edward Blakeman said it was a "natural" move to stage the Radio 1 Prom. "This is a perfect thing to realise on a big orchestra," he continued. "It's been a huge phenomenon, the 20 years, so why would we not celebrate it, but celebrate it in Proms way with a big orchestra."
Mr Blakeman added that it would help bring in new audiences to the festival. "If you can bring in a new audience with the bigger Proms message, some of this will rub off. This is about how we build audiences as well as just doing it because it is good."
In another nod to contemporary music, Radio 1Xtra will present a "grime symphony" with artists including Wretch 32 and Krept & Konan.
The principal theme for the classical repertoire will be the piano, with Mr Blakeman saying the instrument "will be important this year… I can't remember when we celebrated it on this scale."
All of Beethoven's piano concertos will be performed by pianist Leif Ove Andsnes and the Mahler Chamber Orchestra, and Prokofiev's five piano concertos will be performed for the first time in the same concert.
Stars including Yo-Yo Ma will return, with a solo performance of all Bach's cello suites on one night for the first time, and Marin Alsop, the first female conductor to do the Last Night at the Proms in 2013, will return to the same event. "Marin is a fantastic role model for women and women conductors," Mr Blakeman said.
Sherlock Holmes will be celebrated with a Prom that will put on musical pieces referenced in the stories by Sir Arthur Conan Doyle. It will include music by Wagner, Paganini and Lassus.
It is one of a new season of Sunday matinees, with the plan to broaden the Proms' appeal "to as many people as possible and as wide an age range as possible," Mr Blakeman said.
Another matinee will see Sir David Attenborough narrate a Prom live, in an event inspired by his television programme Life Story, with music Murray Gold's soundtrack to the performances. Sir David previously took to the Proms stage in 2009 playing a floor polisher as a musical instrument.
Eric Whitacre will bring the European premiere of Deep Field inspired by photographs of distant galaxies sent back to earth from Hubble. Contrary to most classical concerts, the audience will be encouraged to turn on their mobile phones and download images of space. At the end, the hall will darken and audience members hold up their phones with the pictures.
Former Proms director Roger Wright left last year to take over as chief executive of Aldeburgh Music. Mr Blakeman oversaw this season while the BBC searched for a new director. Alan Davey, controller of BBC Radio 3, said a permanent replacement would be annoucned next month.
Register for free to continue reading
Registration is a free and easy way to support our truly independent journalism
By registering, you will also enjoy limited access to Premium articles, exclusive newsletters, commenting, and virtual events with our leading journalists
Already have an account? sign in
Join our new commenting forum
Join thought-provoking conversations, follow other Independent readers and see their replies