Abraham Brody, review: An unexpected and arresting improvisatory session
Parasol Unit, Foundation for Contemporary Art, London
Michael Church
Friday 06 February 2015 11:50 Comments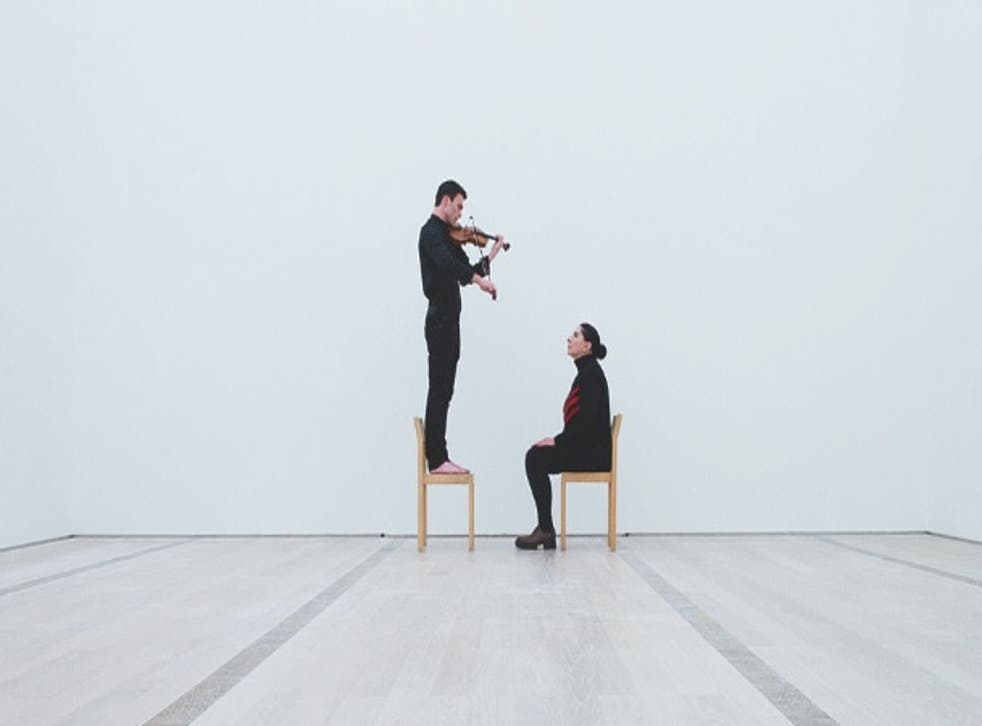 Making music in response to external stimuli is as old as the hills. It has always underpinned cinema – think of the pianists accompanying silent movies, or the celebrated soundtrack which Miles Davis created for Lift to the Scaffold by playing along with the images he saw as the film was silently projected.
The young violinist Abraham Brody has hit on a new variation on this game: his programme-note suggested that he would be responding both to the people in a north London art gallery and to the works on its walls, but in the event, the art didn't figure: what counted was the human interaction.
To get us in the mood he enjoined us all to look into each other's eyes while he improvised: odd, but we went along with it. Then it was time for members of the audience to be drawn into the centre of a watching circle, and – with Brody playing in their faces and fixing them with a mesmerising stare – to submit to having their portrait painted in sound. As he's a fine musician, those portraits were vividly characterised: mine was an improvisation in dark, vibrant colours with plenty of virtuosity; others were delineated Klezmer-style, or with Vivaldi brilliance, or with high-Romantic passion. An unexpected and arresting experience.
Register for free to continue reading
Registration is a free and easy way to support our truly independent journalism
By registering, you will also enjoy limited access to Premium articles, exclusive newsletters, commenting, and virtual events with our leading journalists
Already have an account? sign in
Join our new commenting forum
Join thought-provoking conversations, follow other Independent readers and see their replies