Blaise le savetier, L'amant jaloux, St John's Smith Square, **/ Berkeley Ensemble, The Forge, ****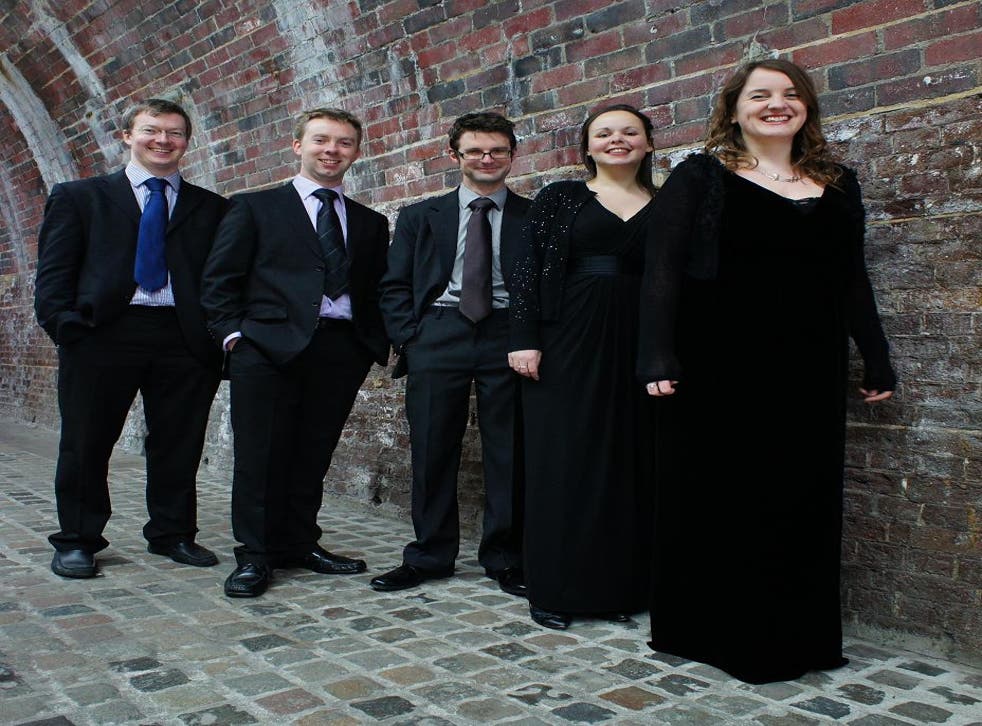 It seemed a nice idea for Bampton Classical Opera to revive works by two largely-forgotten French composers.
Francois-André Danican Philidor (1726-1795) was best known as the first chess grand-master, while André-Ernest-Modeste Grétry (1741-1813) was a prolific and popular pasticheur, and their operas are seldom heard today, so we were as curious about their music as about how it would be done.
Philidor's 'Blaise le savetier' ('the cobbler') proved to be a pretty basic domestic romp, with a score that didn't go anywhere very interesting; Grétry's 'L'amant jaloux', written twenty years later, was infinitely more sophisticated in both plot and music, with sections which could almost have been by Mozart.
But if this little touring group wants to make its mark in big metropolitan venues, it must raise its game, because this was parish-hall stuff. The acoustic of St John's Smith Square may not be good for speech, but hardly a word was comprehensible, and the direction, insofar as there was any, was cack-handed in the extreme.
If one of your singers is in the last stages of pregnancy, you don't put a costume on her emphasising that fact when it completely contradicts her character, and the evening was studded with such unintended laughs. That said, we got some spirited and promising individual performances: I look forward to hearing more from tenor Oliver Mercer, and when Maire Flavin has better control of her very big sound, and when Aoife O'Sullivan has tamed her coloratura, they too will shine; the small orchestra under Andrew Griffiths's direction played immaculately.
Just as unexpected, but much more successful, was the first of a series of five concerts given in the tiny 60-seater Forge by the Berkeley Ensemble. This talented group of four wind-players and a pianist is named after Sir Lennox Berkeley and his son Michael, and it champions music by them plus that of other British composers which in their view is unjustly neglected.
'Stealing, Borrowing, Remembering' was their concert's title; its guiding thread was Mozart's 'Quintet for piano and winds', which had directly or indirectly inspired everything else in the programme.
Poulenc's 'Sonata for clarinet and bassoon' was followed by Sir Lennox's gracefully neo-classical piano-and-winds quintet; Michael Berkeley's severely atonal 'Fierce Tears II' followed John Woolrich's allusive 'Favola in Musica I'. A stimulating evening.
Register for free to continue reading
Registration is a free and easy way to support our truly independent journalism
By registering, you will also enjoy limited access to Premium articles, exclusive newsletters, commenting, and virtual events with our leading journalists
Already have an account? sign in
Register for free to continue reading
Registration is a free and easy way to support our truly independent journalism
By registering, you will also enjoy limited access to Premium articles, exclusive newsletters, commenting, and virtual events with our leading journalists
Already have an account? sign in
Join our new commenting forum
Join thought-provoking conversations, follow other Independent readers and see their replies