Cédric Tiberghien, Wigmore Hall, review: This programme to mark Armistice Day was arresting and significant
Tiberghien's light and sensitive touch was most brilliantly in evidence in Debussy's 'Etudes', each emerging fresh and original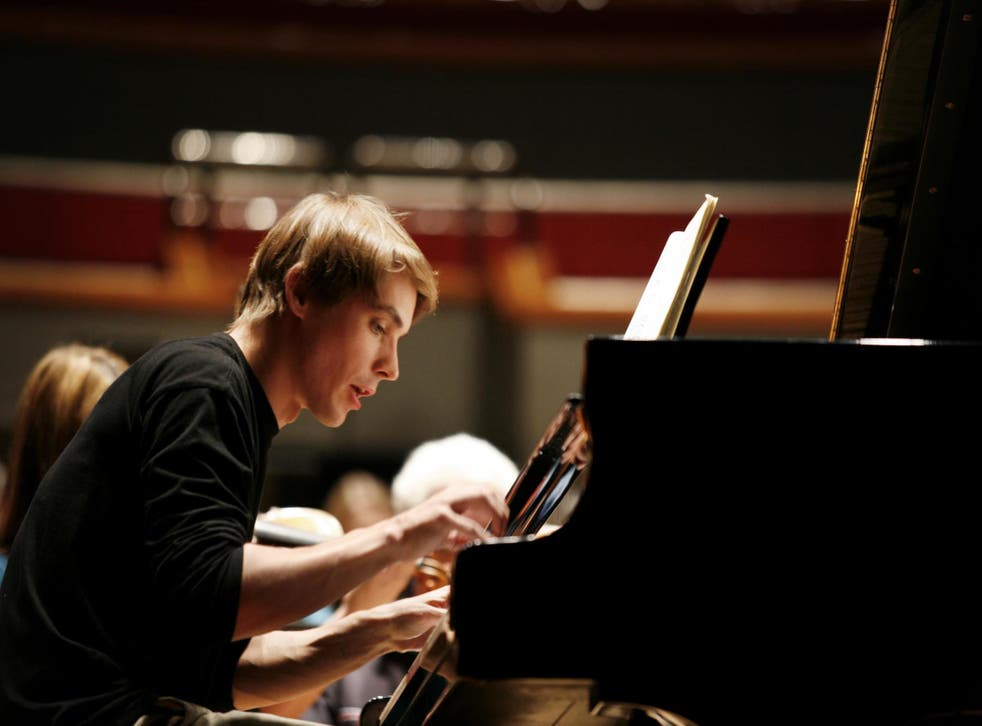 Invited by the Wigmore Hall to devise a programme to mark the First World War armistice, Cédric Tiberghien created something both arresting and significant. Choosing works composed in each year of the conflict, he built up a picture of piano music at this pivotal moment in its development, and also indicated something of the war's human consequences.
There was no way he could have included Ravel's Concerto for the Left Hand – written for the Austrian pianist Paul Wittgenstein who lost his right arm in the conflict – but he found something else reflecting exactly the same situation. In 1918 the English composer Frank Bridge wrote his Three Improvisations for the Left Hand for the pianist Douglas Fox who had also lost his right arm. The improvisations were elegantly turned miniatures which spoke eloquently for England.
Debussy, suffering from the cancer that would kill him, found himself pushed by circumstances towards a new aesthetic in his Etudes Book II, and he told his publisher, "I want to work – not so much for myself as to provide a proof, however small, that 30 million Boches can't destroy French thought." Meanwhile the response of Paul Hindemith, who survived grenade attacks while on sentry duty, was more oblique: In einer Nacht… Träume und Erlebnisse – "In one night... dreams and experiences" – is a rarely performed work which Tiberghien regards as a masterpiece.
I wouldn't go that far, but it has singular power, particularly when played as this brilliant French pianist did, as did two other rarities, Karol Szymanowski's 12 Etudes Opus 33, and Scriabin's late work Vers la flamme: Poème Opus 72. Tiberghien's light and sensitive touch was most brilliantly in evidence in Debussy's Etudes, each emerging fresh and original, which were the guiding thread through the programme. His encore – Gershwin's Rialto Ripples – was a suitable reminder of America's late entry into the war, and set the seal on a coruscating evening.
Support free-thinking journalism and attend Independent events
Register for free to continue reading
Registration is a free and easy way to support our truly independent journalism
By registering, you will also enjoy limited access to Premium articles, exclusive newsletters, commenting, and virtual events with our leading journalists
Already have an account? sign in
Register for free to continue reading
Registration is a free and easy way to support our truly independent journalism
By registering, you will also enjoy limited access to Premium articles, exclusive newsletters, commenting, and virtual events with our leading journalists
Already have an account? sign in
Join our new commenting forum
Join thought-provoking conversations, follow other Independent readers and see their replies