Charles Owen, Wigmore Hall, London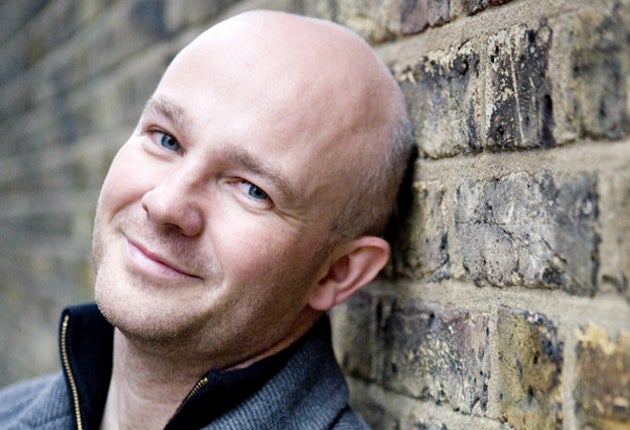 There's a new batch of thirtysomething British pianists now making waves, and Charles Owen is prominent among them, so it was no surprise to see leading pianists in his audience at the Wigmore.
As a piano professor at the Guildhall he has a devoted student following, and his platform manner – he moves like a jazzman – is engaging. Bursting on to the stage, he was into the overture of Bach's Fourth Partita before his bum had hit the stool, and he looked like an animated marionette as he pounded out its high-stepping theme.
This seven-movement work is as Herculean as any late sonata by Beethoven, and makes comparable demands. The "Allemande" may theoretically be a dance, but as a ruminative quasi-improvisation it requires cool aesthetic control; the "Sarabande" – also theoretically a dance – displays unusually intricate ornamentation; in the concluding, fugue-style "Gigue", you can sense Bach exulting in his staggering compositional virtuosity. Here we sensed Owen exulting in his physical virtuosity: there was a bright brilliance to his sound, and an expressive warmth and clarity of articulation; this was a stunning performance.
Owen found a very different tone-colour for the three Fauré Barcarolles which followed, but not even this man's artistry could disguise their ordinariness. With Debussy's Images, Book 1 he had a worthier challenge, to which he did not entirely rise. He took "Reflets dans l'eau" too fast for its stark angularities to surge out as they should have done, and he applied too thick a wash of pedal to "Hommage à Rameau". Only the final "Mouvement: animé" had the requisite magic: here we were in a world as exhilarating as Stravinsky's Petrushka. Brahms's majestic Variations and Fugue on a theme by Handel got a splendidly big-boned performance, but it was the second encore which blew us away: I've never heard the "Gigue" to Bach's First Partita played with such diaphanous grace.
Join our commenting forum
Join thought-provoking conversations, follow other Independent readers and see their replies