Classical review: 200 Motels, Royal Festival Hall, London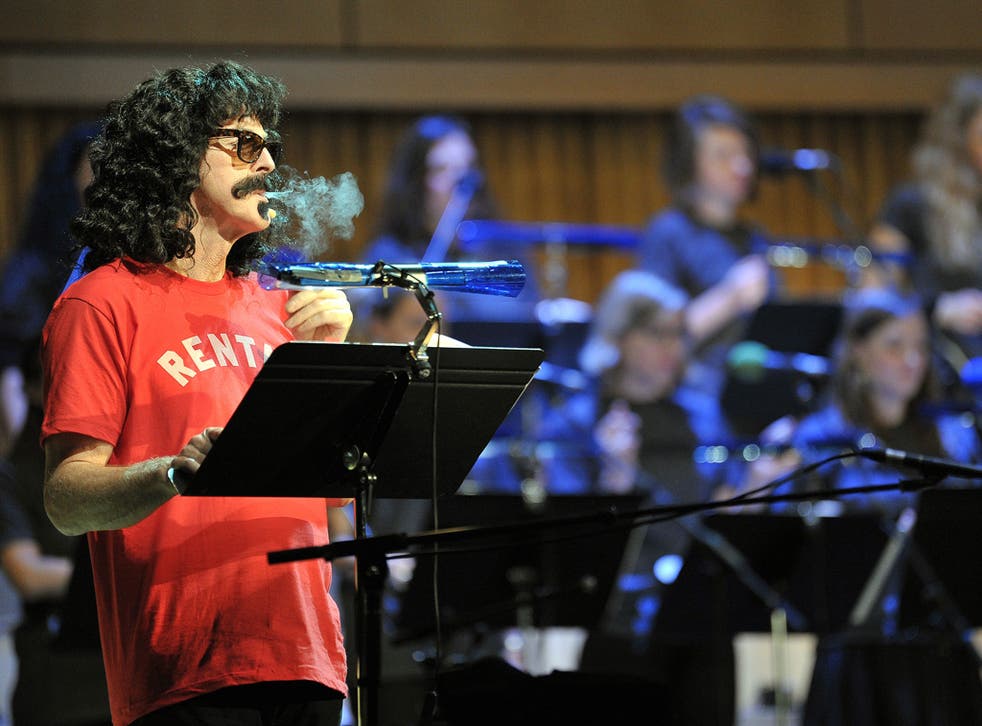 Among the things Frank Zappa had in common with his coeval Lou Reed was an interest in the music of the classical avant garde. But Zappa's involvement went deeper: echoes of Stravinsky and Schoenberg permeated many of his compositions, underpinned by the credo of the scientist-composer Edgard Varese, who enlisted ambient noise as part of his compositional armoury. Zappa followed suit, and into his 200 Motels he poured everything from his rackety life with his spaced-out rock band The Mothers of Invention.
It's appropriate that the score for his "surreal documentary" should be getting its British premiere at the Southbank, since that was where he road-tested its first songs in 1968. The plan was to follow it with a full recording for the movie made in a live concert at the Royal Albert Hall, but the rumoured obscenity of the lyrics caused that concert to be cancelled; as a result, this unheard (in Britain) score acquired mythical status over the ensuing 42 years. Its inclusion in the Rest Is Noise festival allows us to see whether it has retrospectively earned a place in the Modernist canon.
Facing us were the massed ranks of the BBC Concert Orchestra, the Southbank Sinfonia, and London Voices, under Jurjen Hempel's direction, with assorted actors making intermittent appearances as roadies, groupies, and Zappa look-alikes, and the American soprano Claron McFadden supplying the lyrical interest.
What hit us first was a massive Stravinskian brass chord, followed by a gale-force blast from the chorus. If Zappa's orchestration then turned out to be coarse-grained, with a lot of stomping unisons, it was also punctuated by short snatches of delicately-scored neo-Schoenberg and neo-Bartok.
The score was the ostensible focus, hung on a sequence of scenes which – wispy and wayward as they were – provided a sort of thread. A Zappa look-alike wryly observed that he just wrote what came into his mind as he figured he'd never get to hear it, and the effect was of unearthly voices coming in and out of focus. The brief "obscenity" of the piece was mild by our standards, and the jokes were laboured. We were shown the inanity of interviews with the idiot music press, and got oblique hints of the living-dead provincial towns on his tour schedule. As to the wisdom of this exhumation, one was left feeling, with Keats, that while heard melodies are sweet, those unheard are sweeter.
Join our new commenting forum
Join thought-provoking conversations, follow other Independent readers and see their replies