Classical review: Nabucco, Royal Opera House, London
Placido Domingo transforms 'Nabucco' at Covent Garden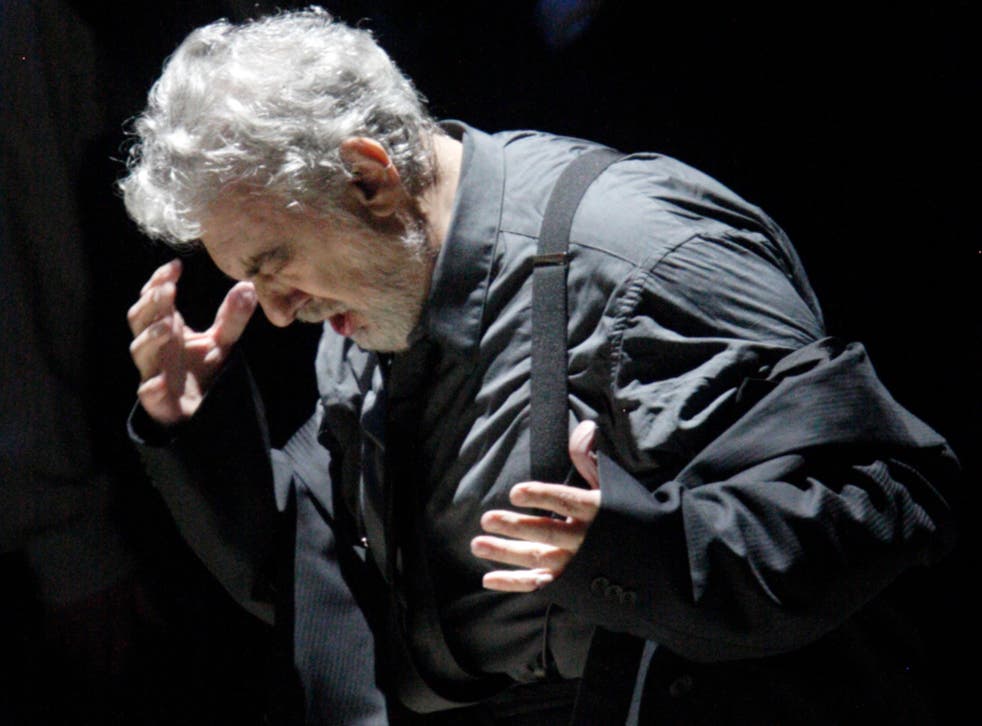 "If I rest, I rust," says the motto on Placido Domingo's website, and at 71 he's still resolutely proving it.
The last three months have seen him deliver long strings of Verdi performances in Valencia, Berlin, Vienna, and New York, and he's now in London to take over the title role in Nabucco. He's successfully negotiated the voice-change from tenor to baritone, though he's not sung this role before. But his good fortune, as a born actor, is that this offers him a challenge which is as much dramatic as vocal.
His job is to break our hearts, not only through the beauty of his singing, but also through the power of his transformation from blustering tyrant, to paranoid lunatic, to desperate father pleading with executioners for the life of his child. Oddly, the biggest challenge he faces lies in Daniele Abbado's clumsy production, which Leo Nucci - Domingo's predecessor in the role – signally failed to transcend.
From the moment Domingo appears – looking worn and much-travelled, but also icily imperious – this production, which used to seem inert, now feels pulsatingly alive. Nucci was too small a presence to convince as the majestic Nebuchadnezzar, but Domingo fills the space with ease, and his baritone timbre has much of the old tenor burnish.
Striding contemptuously through the temple, taunting his defeated enemies, and proclaiming himself God, he's arrogance incarnate; struck down by a thunderbolt – aka a nervous breakdown - he turns into a defenceless creature of immense pathos. When he returns after the Babylonians' victory, it's less as Nucci's tramp than as a stroke-victim, his still-regal walk a bewildered and lop-sided stagger. And from this point on he and the Ukrainian soprano Liudmyla Monastyrska (as the spurned Abigaille) enact a duet/duel which is musically and dramatically magnificent. He doesn't compete in volume with her clarion tone – he can't - but his singing has such expressive beauty that he still commands the stage. When he leads the final chorus after his religious conversion it's as their father-figure, reborn and benign.
My initial review of this production (without Domingo) was a vigorous caveat emptor, but now I would urge people to go, and not only to catch this great singer while he's still in his prime. The visuals may be no less absurd, but the musical edifice is now perfect, underpinned as it is by a brilliant chorus, conductor (Nicola Luisotti), and orchestra.
Join our new commenting forum
Join thought-provoking conversations, follow other Independent readers and see their replies