Die Meistersinger von Nürnberg, Royal Opera House, London, review: It sadly turned out to be more of a squawk than a swansong
Kasper Holten's farewell production of 'Die Meistersinger von Nürnberg' at the Royal Opera House did not work well with the action transposed to a 1920s gentleman's club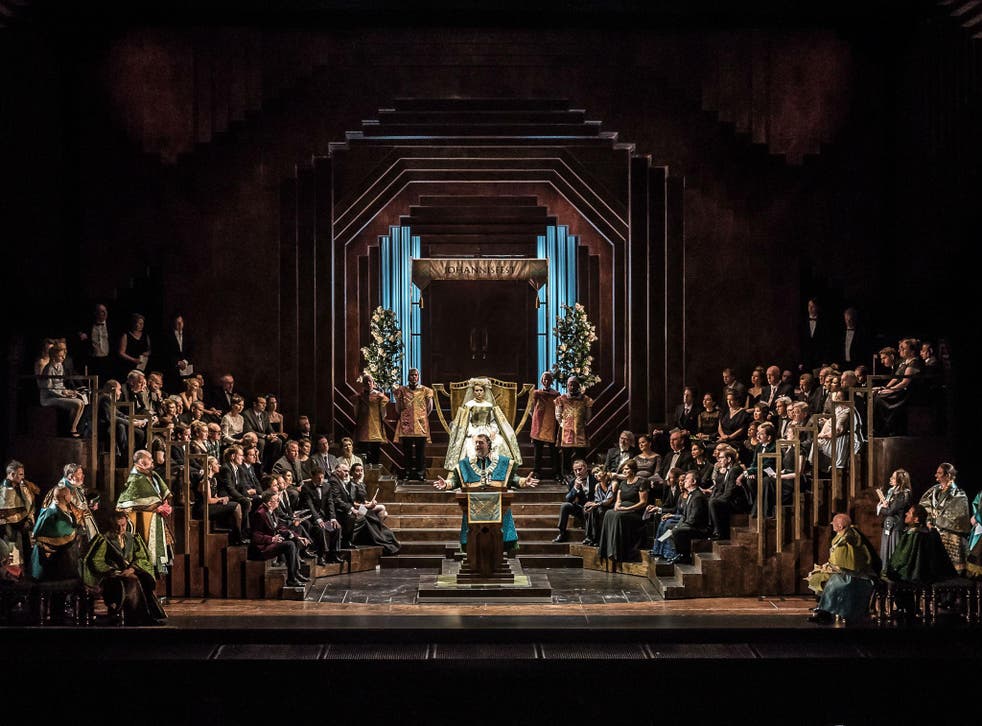 Kasper Holten's farewell production of Die Meistersinger von Nürnberg sadly turned out to be more of a squawk than a swansong – a shame especially in the wake of truly excellent productions by David McVicar at Gyndebourne and Richard Jones at ENO. It wasn't his final take on art and innovation as billed.
With towering elder statesman Bryn Terfel as the poet-cobbler Hans Sachs, Gwyn Hughes Jones as Walther and Johannes Martin Kränzle as Beckmesser (treading a judicious line between comedy and pathos), these are all seasoned Wagnerians well accustomed to these very roles. But Holten's decision to transpose the action to a Twenties gentlemen's club (privilege, hidebound tradition etc, with top-up dollop of freemasonry) which may initially have seemed promising swiftly leads to disaster, bringing with it unfathomable questions and a dislocation that makes nonsense of Wagner's tight narrative logic. Key plot points are entirely lost in a blur of competing detail and Mia Stensgaad's rotating sets.
There is, to be fair, nuanced interplay between American soprano Rachel Willis-Sørensen's Eva and Terfel's Sachs, with Allan Clayton's ever-engaging tenor as the apprentice David. In the pit Antonio Pappano diligently points up Wagner's musical argument: how the heavily swagged orchestrations of the overture will ultimately yield to something more adventurous and soaringly impassioned.
Join our new commenting forum
Join thought-provoking conversations, follow other Independent readers and see their replies