Don Giovanni, Mozart, Opera North, Grand Theatre, Leeds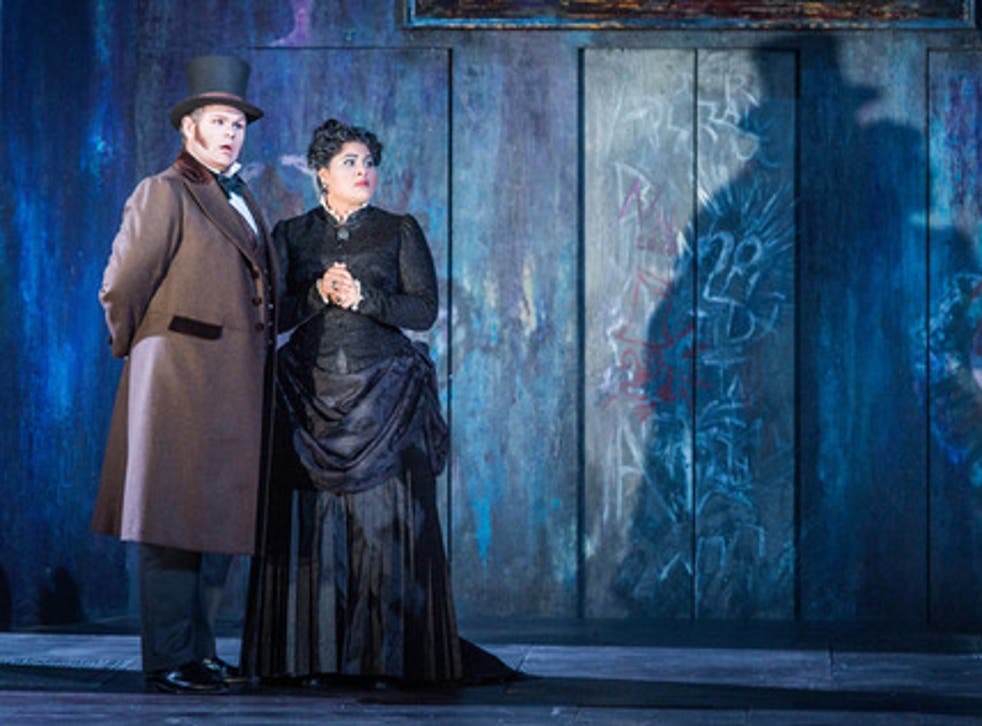 Despite its origins in Spanish legend, Spain is not important to Mozart's and da Ponte's Don Giovanni. So the placing of the story in the context of the early 1960s in Alessandro Talevi's new production for Opera North is non-controversial.
Spain doesn't matter, but class does. As in Figaro, the sexual arrogance of the upper-class male is challenged from below, by Masetto and his friends, albeit unsuccessfully. But Don Giovanni is a more old-fashioned opera than the superbly realistic Figaro. Giovanni evades every human challenge, and it takes supernatural intervention to punish him as he deserves.
Talevia slips up in Act Two by apparently endowing Giovanni with magical powers, opening and closing doors with a want, turning Masetto and his friends into snuffling pigs. But it is the dead Commendatore who has those powers, and although Giovanni's last supper is very effectively staged, it is nearly undercut by what has gone before.
Giovanni and his associates are presented as members of a decayed, semi-criminal upper class. Guns are much in evidence. Masetto and his friends are Mods, sporting lofty quiffs and velvet collars. The party at the end of Act One is appropriately sleazy, with Zerlina coupling with Masetto even as she sings her consoling aria, Batti, batti.
Singing and acting are strong and detailed throughout. William Dazeley is an unflagging, rather charmless Don. Meeta Raval as Anna and Elizabeth Atherton as Elvira give powerful performances, while Christopher Turner as Ottavio is clearly a genuine operatic tenor. Tobias Ringborg gets intense playing from his orchestra.
The two outstanding performances come from Claire Wild as a very positive, clear-eyes Zerlina, and from Alastair Miles as Leporello. This is one of the great comic roles, and he plays it to perfection. You will not see a better Leporello anytime soon.
Join our new commenting forum
Join thought-provoking conversations, follow other Independent readers and see their replies