ENO's Don Giovanni review: 'It's all about sex'
Mozart's famous opera about a womaniser is directed by Olivier-award winner Richard Jones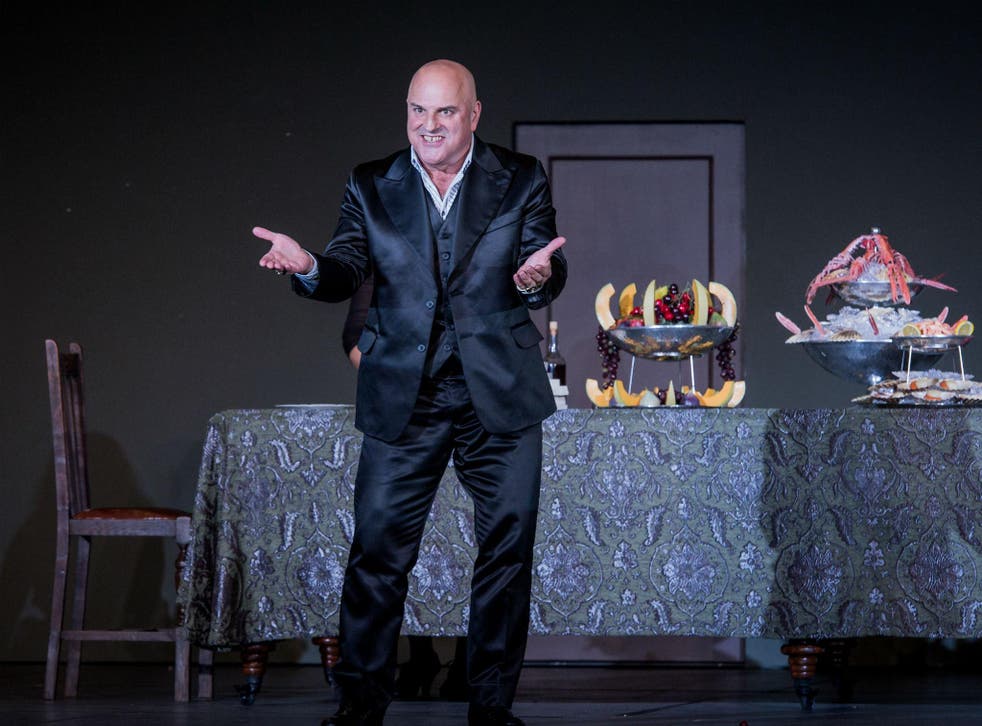 Premiering almost 230 years ago, Mozart's amoral sex-addict has fascinated ever since. ENO's latest take on Don Giovanni, directed by Olivier-award winner Richard Jones, certainly won't bewitch everyone but it does contain some interesting ideas. It is set in a present-day, faintly Balkan, fluorescent-lit world which seems to be a favoured go-to operatic reality of recent years, with monochrome costumes (black for everyone except Zerlina's virginal white), modern, with nods towards its 18th century antecedents.
Designer Paul Steinberg's shifting flats open to suggest a hotel with rooms to rent by the hour with a dumb show enacting the catalogue aria, underlining the Don's irresistibility to women, and where even the commendatore (a satisfyingly sonorous James Cresswell) is at it. It's all about sex, even to the point where the commendatore's murder becomes a sex game gone wrong.
In this reading, the three woman represent three stages of contact with the Don: Mary Bevan's inexperienced Zerlina, fearful but dazzled, Caitlin Lynch's lustful, colluding guilt-ridden Donna Anna and Christine Rice's truly deranged coloratura-wielding Donna Elvira, betrayed but still in thrall. Christopher Purves's Don has presence if an occasionally nasal tone, while Clive Bayley's Leporello flourishes comic patter alongside a beautiful bass. Most controversially, Jones seems to be saying both the Don and Leporello are universal constants: there will always be another Leporello to step up and take the fall for the Don, with the Don eternally triumphant.
Join our new commenting forum
Join thought-provoking conversations, follow other Independent readers and see their replies