Il Trittico, Royal Opera House, review: Revival directors did an excellent job
What makes this evening unique is the way it allows three brilliant designers each to create a world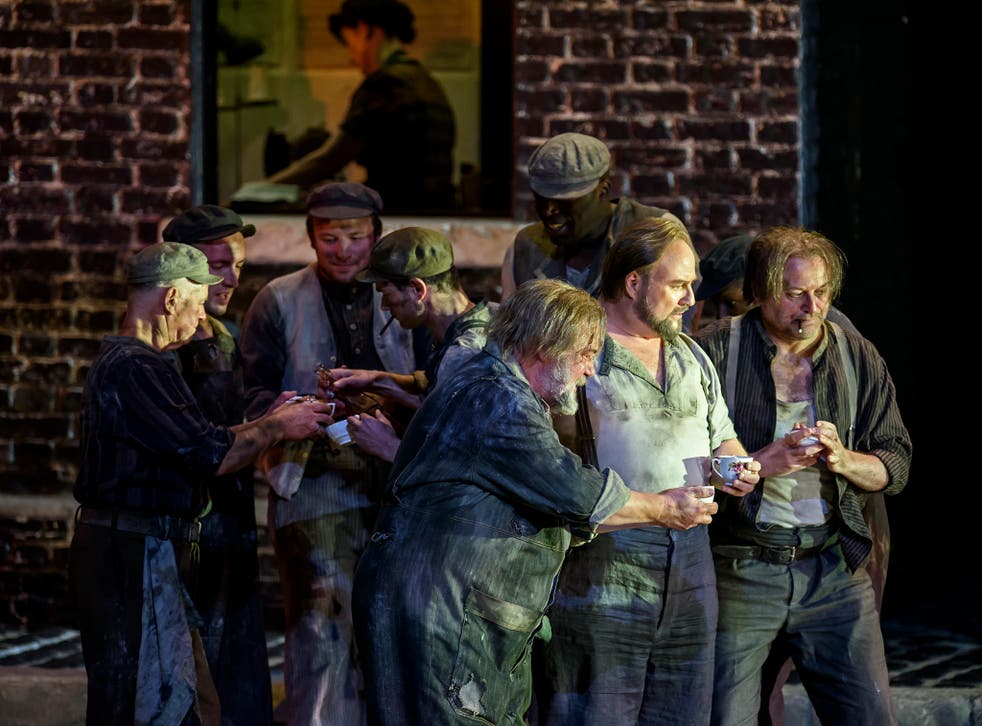 Richard Jones's production of Puccini's great triptych was a sensational hit in 2011, and it's no less sensational in its revival. This is a wonderfully rich operatic repast, offering three courses which could not be more different: from the film noir grimness of Il tabarro to the searing tragedy of Suor Angelica, and with everything blown deliciously sky-high in the farcical Gianni Schicchi.
It helps that several of the key roles are reprised by the original cast: Lucio Gallo doubles once more as the dour cuckold on the barge and the shameless imposter who rewrites the miser's will in his own favour, while the Albanian soprano Ermonela Jaho repeats her performance as the victim of mailed-fist Roman Catholic prejudice, and this time does so with shattering force. The casting of the minor characters is a bit uneven, but the revival directors have done an excellent job.
What makes this evening unique is the way it allows three brilliant designers each to create a world. The hopelessness pervading Il tabarro is defined by Ultz's soot-blackened wharf; the cold cruelty of the convent becomes intensified by Miriam Buether's updating of it to a children's hospital; John Macfarlane's non-stop sight-gags for Gianni Schicchi literally make the joint jump.
Join our new commenting forum
Join thought-provoking conversations, follow other Independent readers and see their replies