La Bohème, Royal Opera House, London, review: A startlingly new production
Richard Jones turns Puccini's passionate opera on its head in a production conducted by Antonio Pappano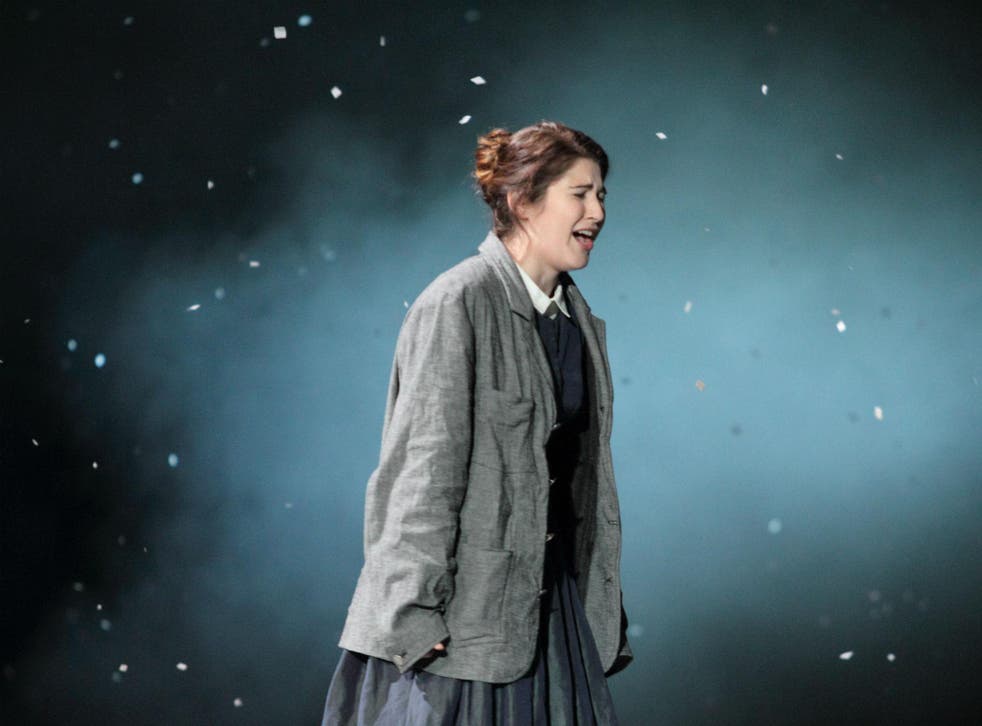 With Antonio Pappano in the pit, and Michael Fabiano and Nicole Car as the fated lovers, the musical portents for Covent Garden's new Bohème were excellent. The question was, could Richard Jones's production successfully fill the gaping hole left by John Copley's much-loved version now pensioned off after 41 years of service? Copley's mode was graceful naturalism; Jones takes a work by the scruff of its neck and makes of it something startlingly new. How would he handle a simple tale about youth and vulnerability, which he himself describes as "almost like Chekhov"?
The curtain rises on the cross-beamed skeleton of a garret suggesting New England rather than Paris: thus is the well-rubbed cosiness of Copley's world banished, and it's banished again by designer Stewart Laing's spectacularly arcaded streets and glittering Café Momus, and by the pullulating, bandbox-bright crowd.
Jones has given each character a back story – Rodolfo's is one of comfortable affluence – and the horseplay in the opening scene is neither forced nor overdone; when this Rodolfo and Mimi meet and meld in the dark, the drama moves in little fits and starts as real life does; his gorgeously easy bel canto is charmingly offset by her silvered sound. I've never seen as outrée a Musetta as that of Simona Mihai, ripping off her knickers to drive her rich protector away and goad Marcello (Mariusz Kwiecien) into paroxysms of lust. And I was never so moved by the ironies in the parallel duets outside the Barrière d'Enfer; one squabbling, the other making a tender tryst to keep each other warm through winter, then part in the spring.
Jones ratchets up the power of the final act by prefacing the tragedy with hysterical comedy, but this Mimi's death – with the orchestra duly catching its breath as she breathes her last – is both terrible and beautiful. Jones's finely crafted show may not last as long as Copley's, but so long as it has singing and acting of this high quality, it will deserve to.
Register for free to continue reading
Registration is a free and easy way to support our truly independent journalism
By registering, you will also enjoy limited access to Premium articles, exclusive newsletters, commenting, and virtual events with our leading journalists
Already have an account? sign in
Register for free to continue reading
Registration is a free and easy way to support our truly independent journalism
By registering, you will also enjoy limited access to Premium articles, exclusive newsletters, commenting, and virtual events with our leading journalists
Already have an account? sign in
Join our new commenting forum
Join thought-provoking conversations, follow other Independent readers and see their replies