Kirill Gerstein and Thomas Adès, Royal Festival Hall review: A bold, bright soundworld where piano and orchestra vigorously fight it out
All three movements are so intricately packed with incident that one is tempted to simply let oneself be carried along, writes Michael Church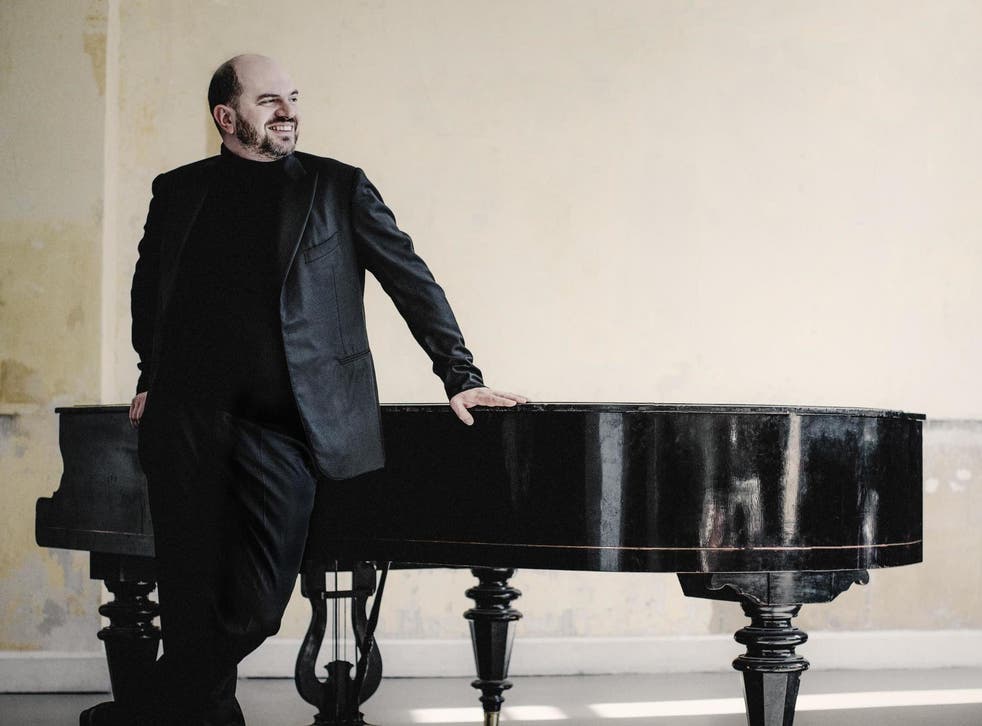 New piano concertos are thin on the ground these days, and when a composer as parsimonious with his produce as Thomas Adès is releases one into orbit, it's quite an event.
The way he himself describes it in a programme note makes it sound quite conventional: the interweaving of themes, the mutual interrogations between piano and orchestra, the final resolution – it all sounds like standard classical devices being methodically deployed.
It was written for the Russian-American pianist Kirill Gerstein to premiere in America, and here he is presenting its UK premiere with the London Philharmonic under Adès's direction, and everybody who is anybody in the world of avant garde music is in attendance.
And from the first bar it dispels any thought of neat conventionality as we are catapulted into a bold, bright soundworld where piano and orchestra vigorously fight it out; the tonality is wildly skewed, with the instrumental voices contending exuberantly; all three movements are so intricately packed with incident that one is tempted to simply let oneself be carried along.
There are moments of jazz – the brass blowing raspberries, the high woodwind doing a shimmy – and if the second movement has clear echoes of Bartok's night music, the spirit hovering over the third is that of Sergei Rachmaninoff.
The 40 best albums to listen to before you die

Show all 40
I've never seen Adès conduct in such livewire mode, but Gerstein's genial domination from the keyboard ensures that the piano asserts its crystalline will throughout. The ecstatic response of the audience suggests that – provided pianists can be found with Gerstein's authority – this vividly original work may have a prosperous life to come.
Register for free to continue reading
Registration is a free and easy way to support our truly independent journalism
By registering, you will also enjoy limited access to Premium articles, exclusive newsletters, commenting, and virtual events with our leading journalists
Already have an account? sign in
Register for free to continue reading
Registration is a free and easy way to support our truly independent journalism
By registering, you will also enjoy limited access to Premium articles, exclusive newsletters, commenting, and virtual events with our leading journalists
Already have an account? sign in
Join our new commenting forum
Join thought-provoking conversations, follow other Independent readers and see their replies