LSO/Ibragimova/Haitink, Barbican, review: Alina Ibragimova excels with Bernard Haitink
Ibragimova has Anne Sophie Mutter's precision, but far more warmth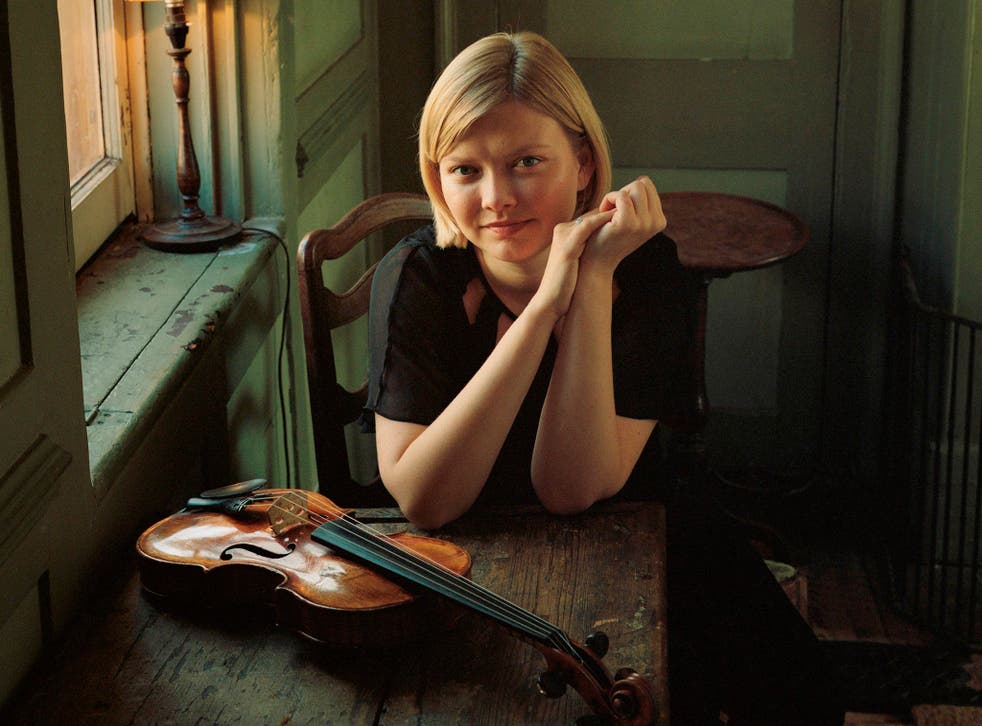 It's always a special occasion when Bernard Haitink picks up his baton with the London Symphony Orchestra, and this concert was doubly so because the soloist in Mozart's Violin Concerto No 3 was Alina Ibragimova. This Russian-born, Gnessin-trained player has blossomed superbly over the last few years on both modern and period instruments, both as soloist and chamber player. She has Anne Sophie Mutter's precision, but infinitely more warmth in her sound.
Her opening flourish in the Allegro, and the lyrical outpouring which followed it, was marked by a forceful expressivity which carried the music along as Mozart wanted – flowing 'like oil' – and in the Adagio, soloist and orchestra achieved a serene and ecstatic symbiosis; Ibragimova's second cadenza began as a fine thread of melody before broadening into grandeur as Haitink brought the orchestra back in. The gavotte in the finale had an ironic gravity which Ibragimova's swashbuckling conclusion triumphantly swept away. Her Proms appearances this summer – including solo Bach and concertos by Vivaldi and Mendelssohn – will be hot tickets.
The rest of this concert consisted of a finely calibrated account of Mahler's 'Titan' symphony. With Haitink at the still centre like a controlling magician, its 'Frere Jacques' variations were majestic, gaining in power with each new instrumental entry – eloquence from muted brass, mock-plangency from the strings, and with the harp sounding like a sepulchral bass drum.
Join our new commenting forum
Join thought-provoking conversations, follow other Independent readers and see their replies