Nobuyuki Tsujii at the Southbank Centre, London, review: An extraordinary performance by any standards
Tsujii's hands are small, but he managed the giant fistfuls of notes with nonchalant ease, whipping up the audience into a frenzy of excitement
Michael Church
Thursday 31 January 2019 14:09 Comments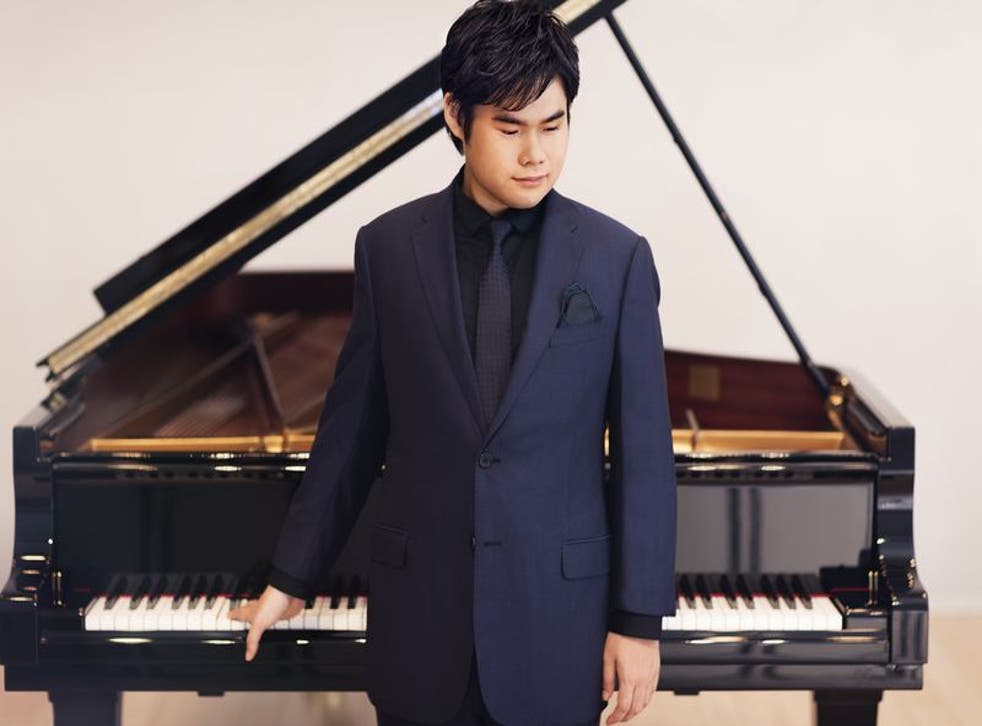 Nobuyuki Tsujii was born blind 30 years ago, but a phenomenal talent for music has ensured that he won every prize going in Japan before reaching his apotheosis with a joint win in the Van Cliburn competition in 2009. On the back of that, he's built a fine career as a recording artist and – increasingly – as a recitalist.
He's given concerts in London, each time coming successfully through, but I've always felt the need to make some allowances. For his Southbank recital he chose a programme whose first half would test his artistry to the limit, and whose virtuosic second half would leave him cruelly exposed if he came unstuck in any of the hundreds of technical traps that Chopin's music had strewn in his path.
He proceeded to stroke the keyboard repeatedly from end to end, compulsively polishing it with his handkerchief, measuring the distance for leaps, and rocking silently to and fro on his stool. But this wasn't nerves: it was his way of learning the intimate geography of the terrain on which he was to perform.
Erik Satie's Trois Gymnopedies is a deceptive work; its seeming simplicity cloaks a requirement that the notes be weighted with great subtlety: the first had measured grace, the second a tinge of sadness, and the third sang sweetly. Debussy's first set of Images was at the opposite end of the complexity scale, and here too he triumphed seemingly effortlessly, as he did with Ravel's Piano Sonatine which followed.
Albums of the year 2018

Show all 40
But his performance of Chopin's four Scherzos was electrifying. I have seldom heard these demonically difficult pieces played with such cool control, or with an ear so fine-tuned to their beauties. Tsujii's hands are small, but he managed the giant fistfuls of notes with nonchalant ease, whipping up the audience – ninety per cent Japanese, having come to support their boy – into a frenzy of excitement. Three encores completed the spell: Clair de Lune, then a turbulent snatch of jazz, and finally Chopin's most lyrical Etude. An extraordinary performance by any standards: let's hope he comes back soon.
Register for free to continue reading
Registration is a free and easy way to support our truly independent journalism
By registering, you will also enjoy limited access to Premium articles, exclusive newsletters, commenting, and virtual events with our leading journalists
Already have an account? sign in
Join our new commenting forum
Join thought-provoking conversations, follow other Independent readers and see their replies