Nothing, Glyndebourne, East Sussex, review: Unforgettable youth opera acted with blazing conviction
Co-producers the Royal Opera House should ensure this flawless production is much more widely seen
Michael Church
Monday 29 February 2016 14:13 Comments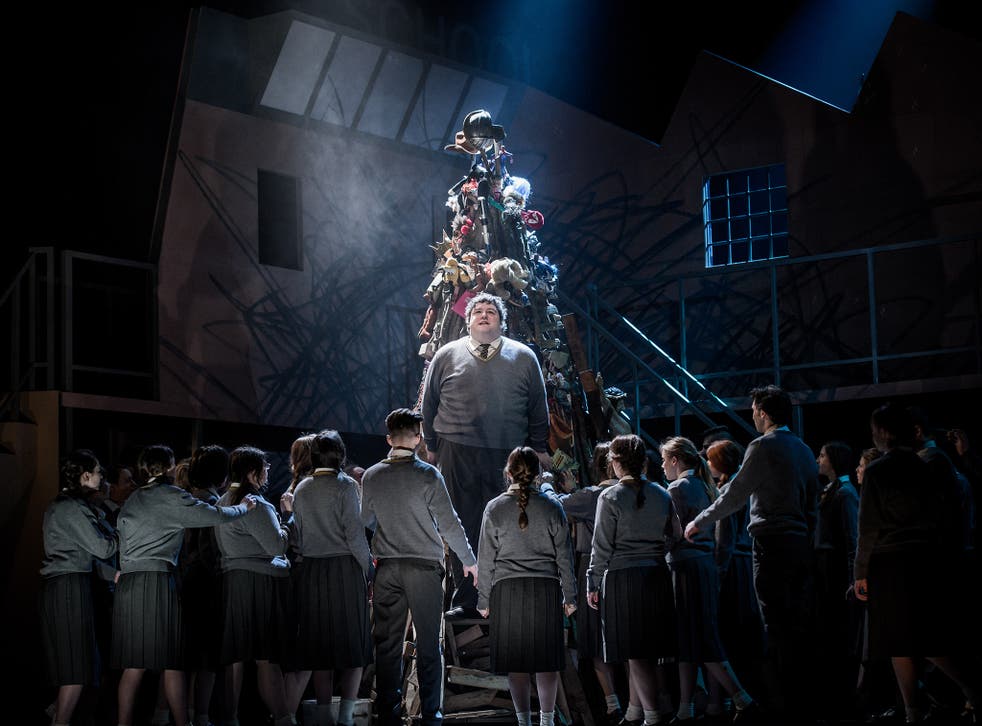 Glyndebourne's education department has always been the brand-leader for youth opera, and still is: David Bruce's Nothing is a pretty well flawless piece which, unlike almost all other recent operas about adolescent alienation, rings true to life. Based on Janne Teller's novel of the same name, Glyn Maxwell's libretto takes us into Lord of the Flies territory, with the refrain 'Where are the parents?' underlining the protagonists' fear at the violence their game has unleashed.
A teenage class reassembles for the autumn term, but one boy suddenly declares that 'nothing matters', stalks out, and goes to sit in a tree. Attempts to talk him down from his angry isolation take the form of ever more savage dares to immolate whatever each person deems most precious, until the boy defiantly and shockingly immolates himself.
Thanks to Bijan Sheibani's incisive direction, and the Southbank Sinfonia's playing under Sian Edwards's baton, the logic of the plot exerts a vice-like grip, with the teenage cast - drawn from local schools, and led by five professional performers - singing and acting with blazing conviction. Bruce's accessible vocal lines – which have faint but pleasing echoes of Britten, Stravinsky, and Bernstein - are orchestrated with eloquent grace; the Royal Opera House, as co-producers, should ensure that this unforgettable production is much more widely seen.
Register for free to continue reading
Registration is a free and easy way to support our truly independent journalism
By registering, you will also enjoy limited access to Premium articles, exclusive newsletters, commenting, and virtual events with our leading journalists
Already have an account? sign in
Join our new commenting forum
Join thought-provoking conversations, follow other Independent readers and see their replies