Prom 21: Aldeburgh WO/Elder, ***; Prom 22: Keith/BBC Phil/Noseda, ****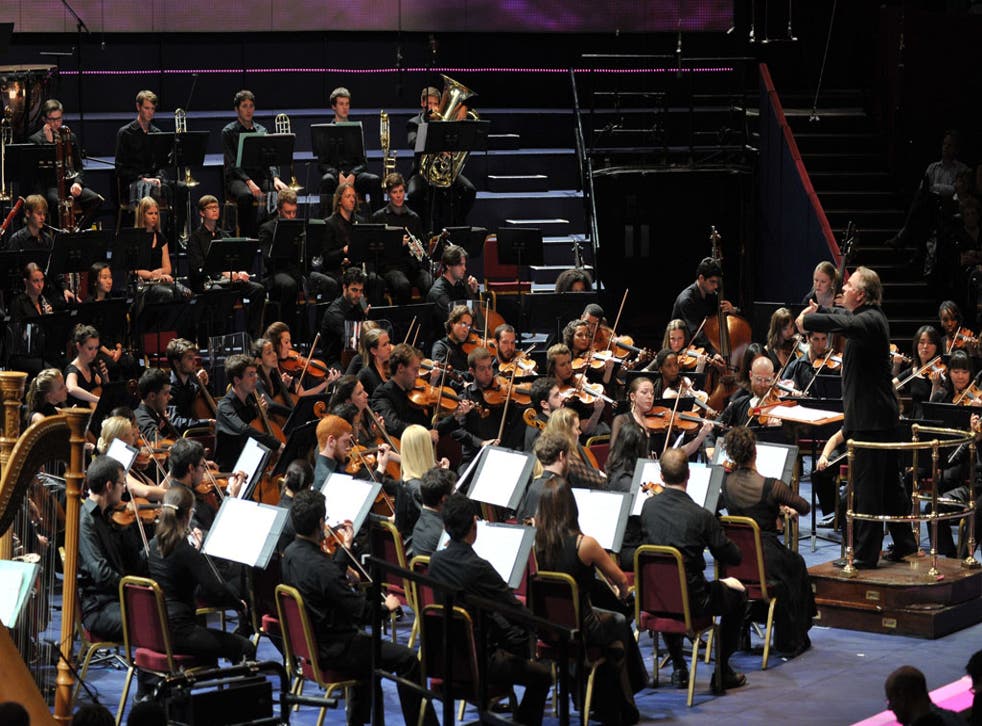 Formed in Aldeburgh only a few weeks ago, and drawing in musicians from four continents, the Aldeburgh World Orchestra is the newest youth band to grace the Proms, and under Mark Elder's direction it gave a noble account of Britten's "Sinfonia da Requiem".
Written in haste to a commission from the Japanese government in 1940, and then angrily rejected for what they considered to be its musical and cultural insult to their emperor, this ruminative work has seldom been heard at the Proms. Elder and the AWO brought out the Shostakovich-style bleakness of the "Lachrymosa" and the Stravinskian echoes in the "Requiem aeternam" with impressive assurance and a notably clean sound.
It also delivered the world premiere of a piece by Charlotte Bray. This prolific young composer finds her inspiration in literature, which for "At the Speed of Stillness" meant a poem by Picasso's lover Dora Maar ending with the words "the humming-bird motionless as a star". If the aim was simultaneously to portray speed and stillness, the effect was of simultaneous garrulity and terseness, with solo instruments - a piccolo, low brass - piercing static curtains of massed-string sound.
At times this felt like one of Charles Ives's musical landscapes, with distant bands offset by nearer ones, and the AWO brought out its playful charm. But Elder made a mistake in also programming Stravinsky's "The Rite of Spring". This may be the Simon Bolivars' calling-card, but the young AWO players weren't ready to handle such a volcanic work demanding virtuosity from every desk. The wood-winds and violas played valiantly, but the whole thing felt diminished and tentative, and Elder's stodgy tempi didn't help.
In Prom 22 Gianandrea Noseda and the BBC Philharmonic delivered Mahler's sprawling "Symphony No 7" with conviction, but the real interest of the evening lay in their immaculate performance, with soprano Gillian Keith, of Oliver Knussen's "Symphony No 2", composed when he was 20. This consists of settings of poems by the German Expressionist poet Georg Trakl and Sylvia Plath, and the marmoreal beauty of the verse is gracefully reflected in the antiphonal relationship between singer and orchestra. Every note in this intricate work is fastidiously placed; it was all rendered with crystalline purity by Keith, the woodwinds, horns, and strings.
Join our new commenting forum
Join thought-provoking conversations, follow other Independent readers and see their replies