Prom 39: Johnston/BBCSO/Oramo; Prom 40: Hadelich/Isserlis/Britten Sinfonia/Adès, Royal Albert Hall, review
Two concerts in which contemporary music proved the highlight
Steph Power
Friday 19 August 2016 12:37 Comments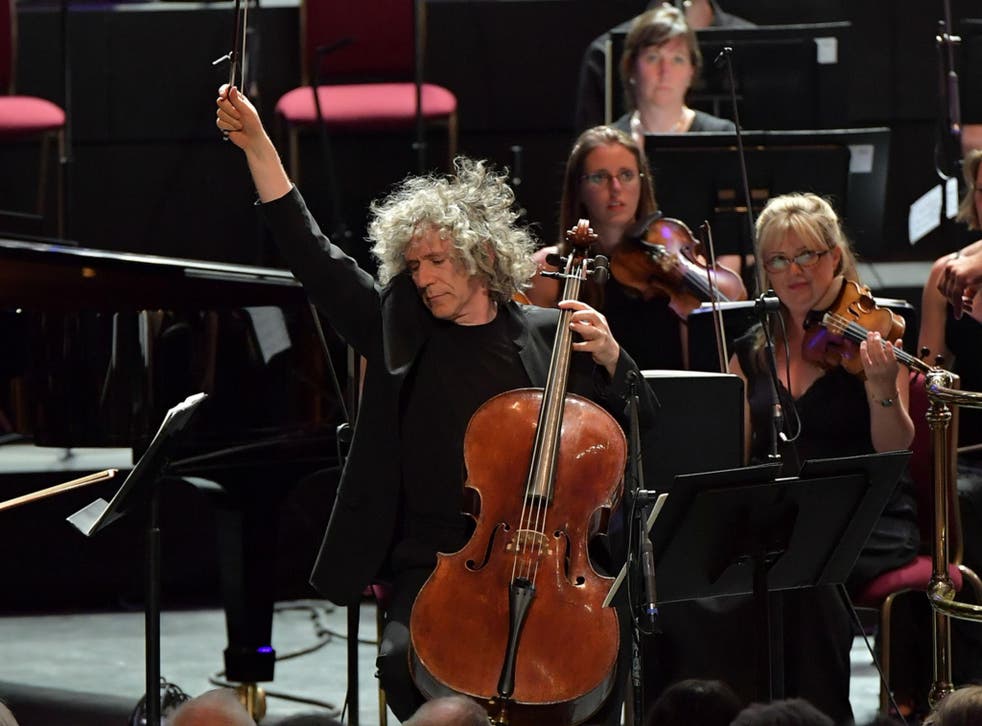 If the Proms awarded medals for cello gymnastics, soloist Steven Isserlis would surely win gold for his fiendishly beautiful rendition of Thomas Adès's Lieux retrouvés. Performed in Prom 40 in a new orchestral version, this was just one scintillating event, however, in two concerts in which contemporary music proved the highlight.
Here, a feisty Britten Sinfonia also hosted violinist Augustin Hadelich; incisive and yet lithe in Francisco Coll's surrealist, anti-flamenco Four Iberian Miniatures. The evening was bookended by rapier, classical wit in the form of Beethoven's eighth and Prokofiev's first symphonies – which conductor Adès explored with far greater boldness than Sakari Oramo had mustered the previous day in Mahler's epic Symphony No 5, or the rare gem of Haydn's pre-Sturm und Drang Symphony No 34.
Nonetheless, the warmth and richness of the BBC Symphony Orchestra won through in this Prom 39, especially in Charlotte Bray's new cello concerto, Falling in the Fire. Propelled by outrage at the atrocities visited upon Syria by Isis, Bray has responded with music that is defiantly exquisite as well as stark, for example, with the high-ringing tinnitus that follows a bomb explosion. Surging with energy, her colouristic writing was acutely felt by both the orchestra and brilliant soloist Guy Johnston.
bbc.co.uk/proms 0845 401 5040
Register for free to continue reading
Registration is a free and easy way to support our truly independent journalism
By registering, you will also enjoy limited access to Premium articles, exclusive newsletters, commenting, and virtual events with our leading journalists
Already have an account? sign in
Join our new commenting forum
Join thought-provoking conversations, follow other Independent readers and see their replies