Prom 41/Prom 42, Royal Albert Hall, London, review: 'From quietly devastating to outright heartbreak'
Frederick Kelly's Elegy for Strings really hits the mark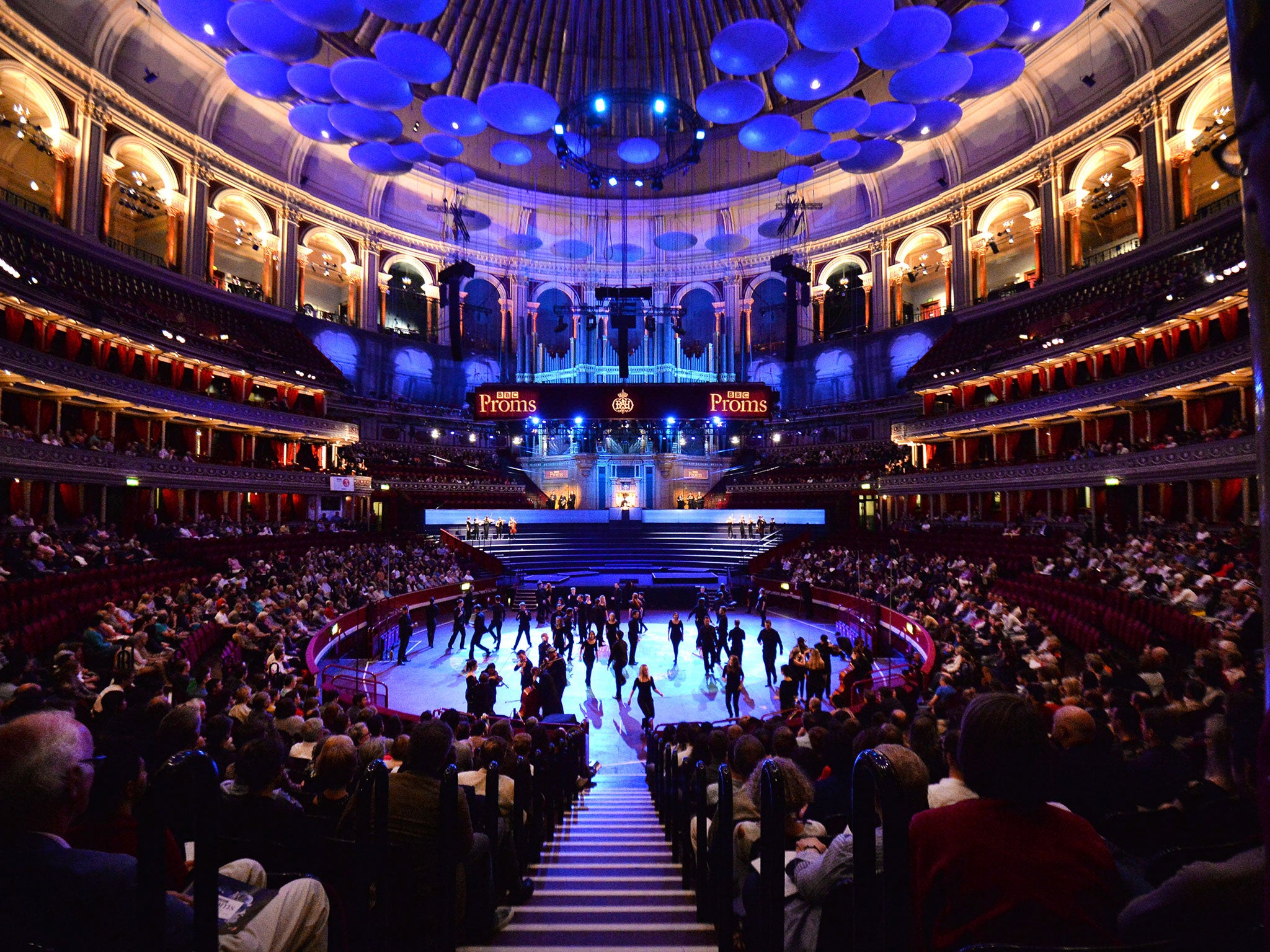 A parade of brass-players pace slowly around the top gallery of the Royal Albert Hall, their fanfare answered by cellos seated in a box below.
A pizzicato wave passes right around the hall from violinist ranged along the edge of the circle, before a game of boules suddenly breaks out among singers in the empty arena.
The Proms promised that Benedict Mason's Meld would do things a little differently, and this Late Night premiere – part piece, part sound-installation – certainly kept things unexpected.
Spatially-staged music is not a new phenomenon, but few composers tailor their work so exactly to its environment as Mason.
Performed by the Aurora Orchestra and chamber choir Chantage, the result was endlessly playful, reinventing a difficult acoustic as a sonic stage.
But Mason's episodic structure, restless for new sounds and stimulation, lived only in the moment. Exciting in performance, Meld dissolved quickly in the ear, leaving little but novelty behind.
Novelty of a different kind characterised Prom 42's WWI programme, featuring two neglected works – Rudi Stephan's Music for Orchestra and Frederick Kelly's Elegy for Strings.
Though both were superbly performed by the BBC Scottish Symphony and Andrew Manze, it was the neo-classical stillness of the Kelly that really hit its mark – a quietly devastating prelude to the outright heartbreak of songs from A Shropshire Lad, sung so movingly by Roderick Williams.
Join our commenting forum
Join thought-provoking conversations, follow other Independent readers and see their replies