Prom 50: Beethoven, Stravinsky and Gerald Barry, Royal Albert Hall, London, review: Nothing expected, that's for sure
Mirga Gražinytė-Tyla returns with a programme that includes Beethoven's 'Fifth Symphony' and a world premiere by Gerald Barry
Alexandra Coghlan
Monday 28 August 2017 12:12 Comments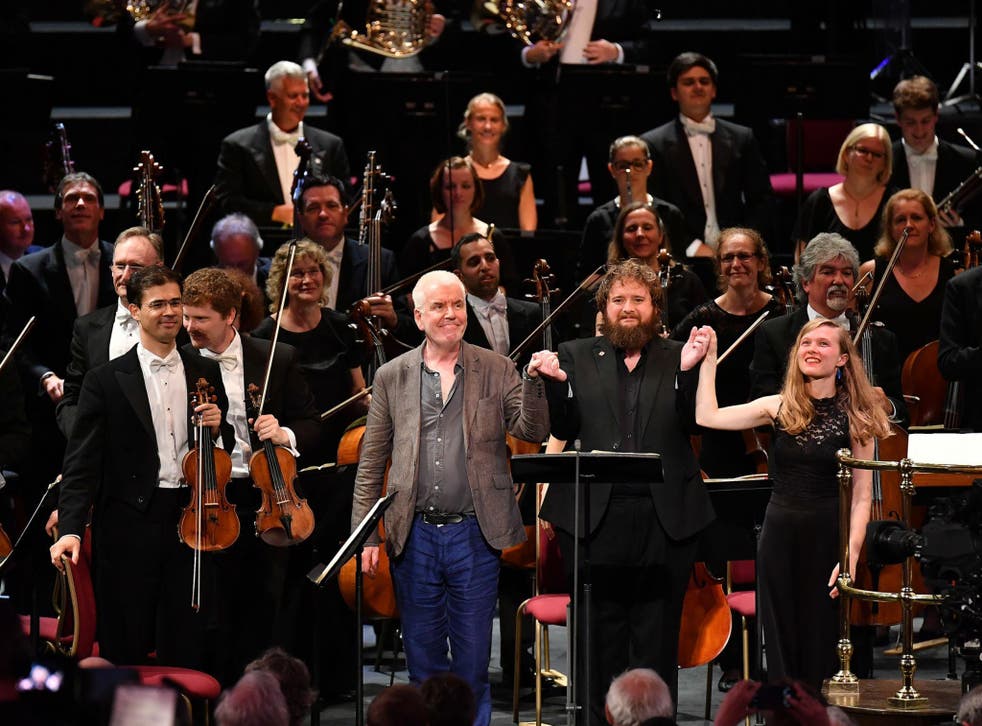 What happens to a classic concert programme – overture, concerto, symphony – when you add a piece by Irish maverick Gerald Barry into the mix? Nothing expected, that's for sure.
The addition of Barry's barely-ten-minute Canada for tenor and orchestra – the musical joker in the pack – to an otherwise solid evening of Beethoven and Stravinsky tilted the City of Birmingham Symphony Orchestra's entire programme on its axis, forcing the audience to hear these familiar works from a wonderfully strange new angle.
It's an effect entirely in sympathy with the questioning, unexpected style of the orchestra's young musical director Mirga Grazinyte-Tyla, whose decisions here once again established her as a distinctive, thoughtful interpreter. Juxtaposed with Barry's world premiere – a irreverent, witty comment on the brotherhood of nations, with a very game Allan Clayton as much a co-conspirator as soloist – Beethoven's Leonore No. 3 overture and the composer's Fifth Symphony emerged with their political colours freshly repainted, intensified.
Grazinyte-Tyla's style is interventionist; nothing happens by chance in her carefully calibrated musical world. But there's also a natural flow and energy to her work with the CBSO that keeps things from getting mannered. The rusticity (almost vulgarity) of the orchestra's wonderful horns balanced out the quietest of pianissimos, and every hushed phrase found its equal and opposite in moments of all-out climactic conviction.
Add to all this Stravinsky's playful neo-classical Violin Concerto with the peerless Leila Josefowicz a punky upstart soloist, absolutely at one with this knowing music, and you have pretty much a perfect Proms concert – caught somewhere between celebrating tradition and sticking two graceful fingers up at it.
Register for free to continue reading
Registration is a free and easy way to support our truly independent journalism
By registering, you will also enjoy limited access to Premium articles, exclusive newsletters, commenting, and virtual events with our leading journalists
Already have an account? sign in
Join our new commenting forum
Join thought-provoking conversations, follow other Independent readers and see their replies