Reverie, Lucy Parham, Henry Goodman, Wigmore Hall, London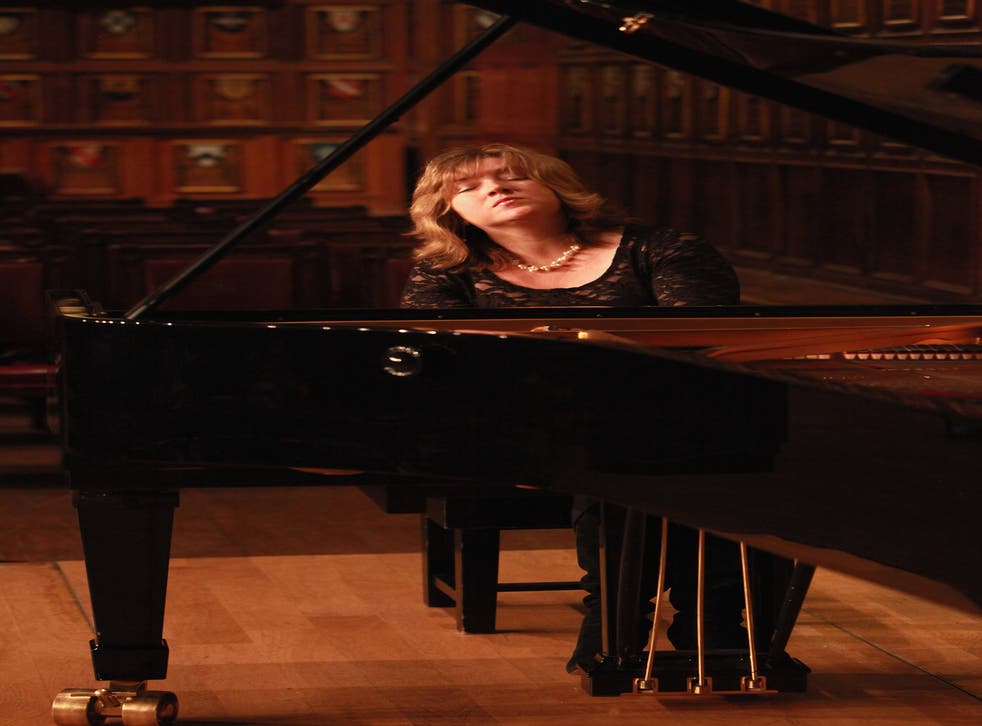 Pianist Lucy Parham is practiced at presenting composers' lives in words and music with the aid of actors, and Debussy is her latest. Not such an easy nut to crack as Schumann – no equivalent of the Robert-and-Clara household diaries – but as a letter-writer Debussy held forth with an engaging blend of pride and prejudice, hedonism and misanthropy.
His presence was vividly caught by those who observed him: his voice was described by one critic as 'strange, slightly veiled, articulated with a light staccato', while another characterised his gaze as 'caressing and inclined to mockery, sad and full of languor, passionate and thoughtful'.
Charm was his perennial weapon, exercised not least on the succession of wives and lovers he enjoyed and discarded in the course of his lonely social climb.
Dominic West had been scheduled to narrate, but Henry Goodman had to step in at the last minute, and when he took up position opposite Lucy Parham and her piano it was in full character. On went a beret, and out came a tirade in a thick French accent, which didn't augur well: these words-and-music portraits may be old-fashioned, but joke-accents are a creaky convention which does no one any favours.
The music in Parham's programme was chosen to reflect the mood of the letters, and this it did with great success: 'Reverie', the piece which gave the show its title, led on to the 18-year-old Debussy's 'Danse bohémienne' together with Tchaikovsky's withering judgment on it ('the form is terribly shrivelled, and it lacks any unity'). As Parham demonstrated, that judgement was over-harsh: the Russian master was trying to impose his own aesthetic on something which was simply alien to it.
After a while the joke-accent stopped grating, and one accepted this narrator as the real thing: Goodman is a brilliant character actor, and here he gave us a gallery of characters. And if his nudge-nudge stuff about Parisian demoiselles came close to caricature, he cast a bleak spell as the loneliness of fame and the bitterness of illness kicked in.
Meanwhile Parham's playing superbly covered the musical bases, from the lazy opulence of 'Soirée dans Grenade' to the glacial chill of 'Des pas sur la neige', from the tintinnabulation of 'Pagodes' to the chaste beauty of 'La fille aux cheveux de lin'.
Register for free to continue reading
Registration is a free and easy way to support our truly independent journalism
By registering, you will also enjoy limited access to Premium articles, exclusive newsletters, commenting, and virtual events with our leading journalists
Already have an account? sign in
Register for free to continue reading
Registration is a free and easy way to support our truly independent journalism
By registering, you will also enjoy limited access to Premium articles, exclusive newsletters, commenting, and virtual events with our leading journalists
Already have an account? sign in
Join our new commenting forum
Join thought-provoking conversations, follow other Independent readers and see their replies