The Royal Ballet review: A sunlit and sparkling triple bill with a touch of autumnal warmth
Kenneth MacMillan's bouncy 'Concerto', Frederick Ashton's 'Enigma Variations' and the tutued celebration of 'Raymonda Act III' display the company's depth of talent
Wednesday 23 October 2019 11:59
comments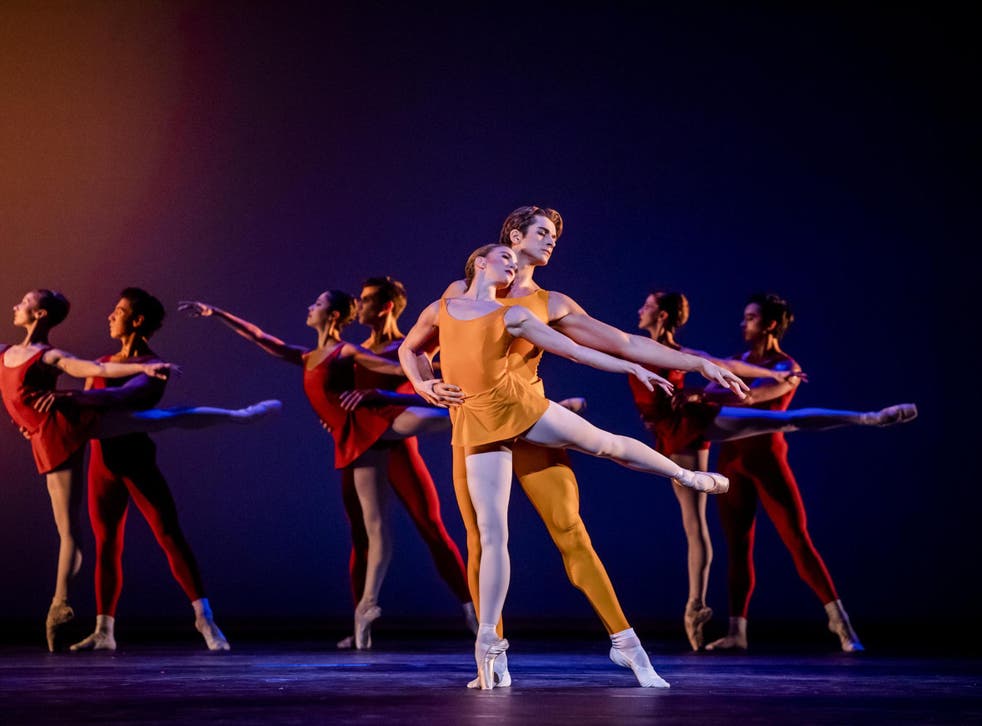 The Royal Ballet's new triple bill is sunlit and sparkling, with a touch of autumnal warmth. Bringing together Kenneth MacMillan's bouncy Concerto, Frederick Ashton's Enigma Variations and the tutued celebration of Raymonda Act III, it makes a rich evening of dance. It's a nod to the company's heritage, with two of its home choreographers and a 19th-century classic, while displaying the company's current depth of talent: all three ballets are packed with solo roles.
Created in 1966, Concerto was designed to show off a full company, bringing on ranks of dancers to the lively, sometimes martial rhythms of Shostakovich's second piano concerto. Anna Rose O'Sullivan shows gorgeous syncopation, matched by Marcelino Sambé's soaring jumps and vivid phrasing. In the slow movement, Lauren Cuthbertson shows a voluptuous flow of motion. This pas de deux was inspired by the movements of a ballerina warming up at the barre. Cuthbertson is sumptuous in the stretches and backbends, strongly supported by partner Reece Clarke.
Enigma Variations is hard to bring off. Elgar dedicated the score to his "friends pictured within", and that's what Ashton choreographed: it's a series of portraits of the composer's circle. There's a risk of tweeness or tweediness, but here the company project heartfelt character through the hyper-authentic layers of Julia Trevelyan Oman's Edwardian costumes. Conducted by Pavel Sorokin, it's a well-paced performance that keeps up momentum without sacrificing feeling.
The central trio is an image of friendship and support, understated but tender. Christopher Saunders is a grounded Elgar, with Laura Morera as his wife and Bennet Gartside as his friend Jaeger. Lifted into the air, Morera brings a sense of wonder to a moment of stillness. Calvin Richardson is a whirlwind as William Meath Baker, while Francesca Hayward dances Dorabella with trilling musical delicacy. Itziar Mendizabal brings a sense of mystery to Lady Mary Lygon.
40 of the greatest plays ever written

Show all 40
The third act of Raymonda is a Hungarian-themed wedding celebration, all dancing and no plot. It's like a chocolate cream praline in ballet form, with extra gilding and mazurka twiddles. Barry Kay's designs are opulent, while Glazunov's score switches from dreaminess to dash.
Sarah Lamb is a lucid Raymonda, though I'd like a little more grandeur. Vadim Muntagirov is a marvellous cavalier, with fluid line and crisp technique. Mayara Magri dances her solo with crisp authority. The corps de ballet show some tension in the opening Hungarian dances, but the accelerating finale is danced with gusto.
Until 20 December. Tickets: 020 7304 4000
Join our new commenting forum
Join thought-provoking conversations, follow other Independent readers and see their replies