The Corridor / The Cure, Aldeburgh, review: Birtwistle's opera makes chilly debut
The dramatic pulse of these works is weak, their cold cleverness failing to touch the heart
Michael Church
Monday 15 June 2015 09:23 Comments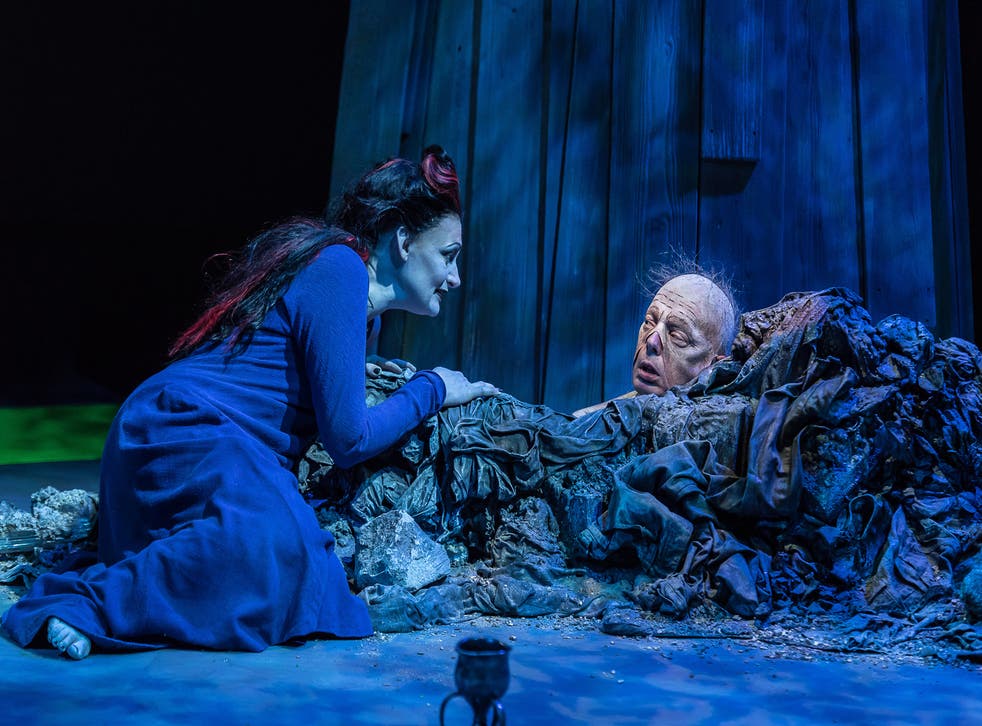 The new-music community turned out in force to watch the sixty-eighth Aldeburgh Festival kick off with the premiere of Harrison Birtwistle's scena for soprano, tenor and six instruments The Cure, in a double-bill under Martin Duncan's direction with his earlier scena, The Corridor.
And as the composer and his librettist David Harsent pointed out in a pre-show talk, these short works were, if not cognate, certainly connected by their themes. In The Corridor Orpheus takes his fatal look back at Euridice; The Cure sees Medea revive the ageing Aeson with a herbal potion.
And with soprano Elizabeth Atherton and tenor Mark Padmore sharing the stage with soloists from the London Sinfonietta under Geoffrey Patterson's direction in both works, that connexion became intimate.
This is a very Beckettian art-form, and Alison Chitty's designs with Paul Pyant's lighting conferred intense dramatic power on key moments, most notably Padmore's spooky transformation from Jason into his father.
As always with this composer, the vocal lines are alternately lyrical and jagged, while the instrumental writing – at moments reminiscent of Japanese gagaku - is ornate and intricate, with the harp performing a percussive function.
The performances of Atherton and Padmore suggest estatic rituals, but the dramatic pulse of these works is weak, their cold cleverness failing to touch the heart.
*Harrison Birtwistle's The Cure/The Corridor is at the Royal Opera House from 18 - 27 June
Register for free to continue reading
Registration is a free and easy way to support our truly independent journalism
By registering, you will also enjoy limited access to Premium articles, exclusive newsletters, commenting, and virtual events with our leading journalists
Already have an account? sign in
Join our new commenting forum
Join thought-provoking conversations, follow other Independent readers and see their replies