The Magic Flute, Coliseum, review: McBurney returns even more brilliant than before
The pervasive references to Shakespeare's Tempest are entirely justified by the way this drama plays out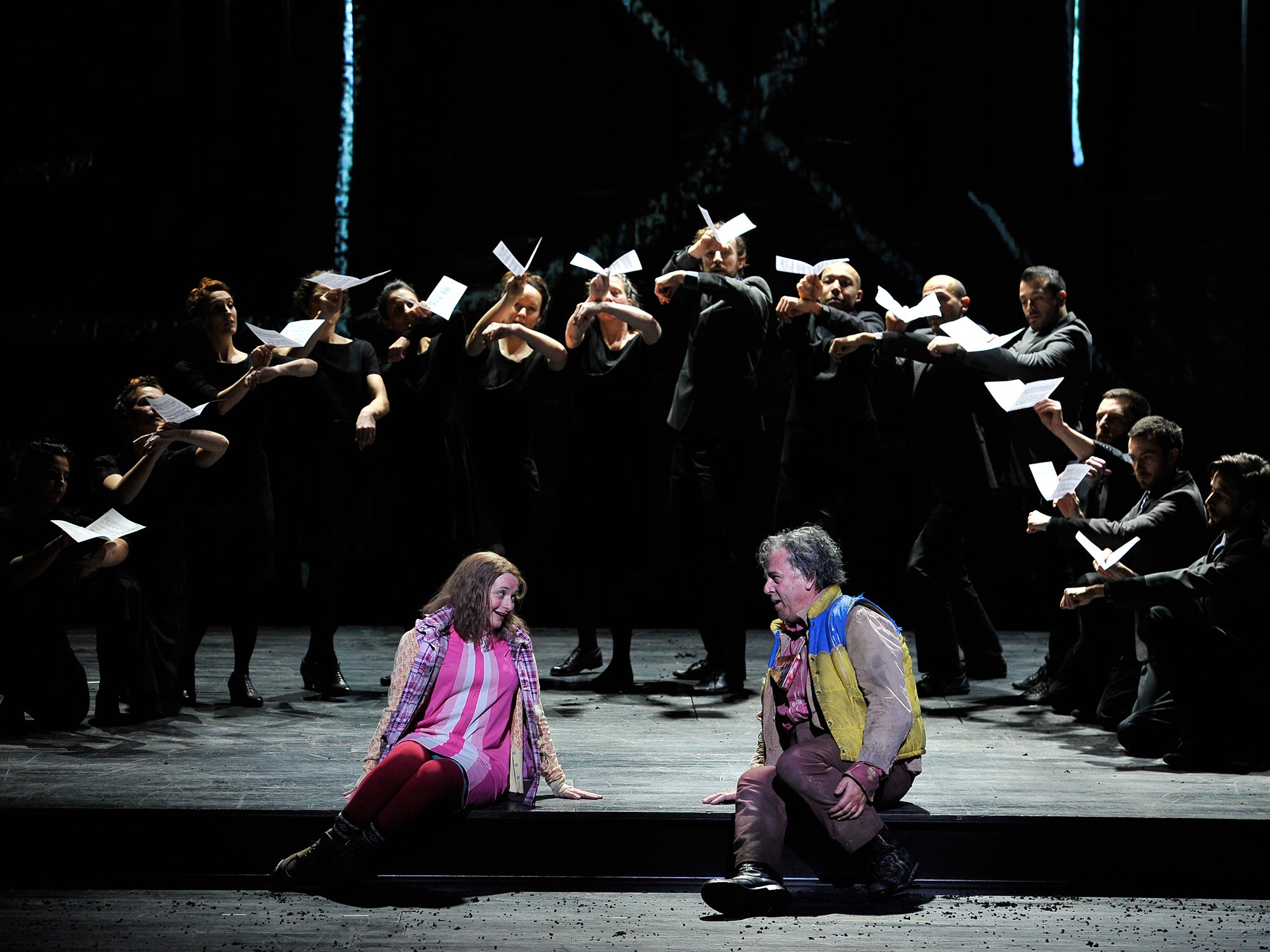 With the vultures circling round ENO yet again, it was appropriate that James Creswell's Sarastro should direct his impassioned plea for support not to his fellow-Masons, but directly to the audience in this revival of Simon McBurney's production. And, presented in shades of grey but bursting with colour and invention, this extraordinary show has now settled in marvellously.
The untamed wildness of the score finds its complement in the staging, with audience and performers in unusually close proximity, with the sound-effects artist presiding wittily in her kitchenette, the flock of doves being suggested by fluttering sheets of paper, and the chalk-drawn (in real-time) imagery morphing into 3D reality on several levels at once: we might be watching a work being created on the spot. The floating and tilting platform on which the singers perilously perch may at times be over-busy, but it does permit some truly magical moments.
The pervasive references to Shakespeare's Tempest are entirely justified by the way this drama plays out. Peter Coleman-Wright's Papageno may suggest a sophisticate playing a simpleton, but no praise could be too high for the feisty Three Ladies, the spooky Three Spirits, Allan Clayton's eloquent Tamino, Lucy Crowe's sublime Pamina, and Ambur Braid's brilliantly-conceived Queen of the Night. Mark Wigglesworth conducts with fizzing authority.
Join our commenting forum
Join thought-provoking conversations, follow other Independent readers and see their replies