Tosca English National Opera, London Coliseum, review: 'This is a Tosca well worth catching'
ENO's opera season goes from strength to strength with the revival of Catherine Malfitano's 2010 'Tosca'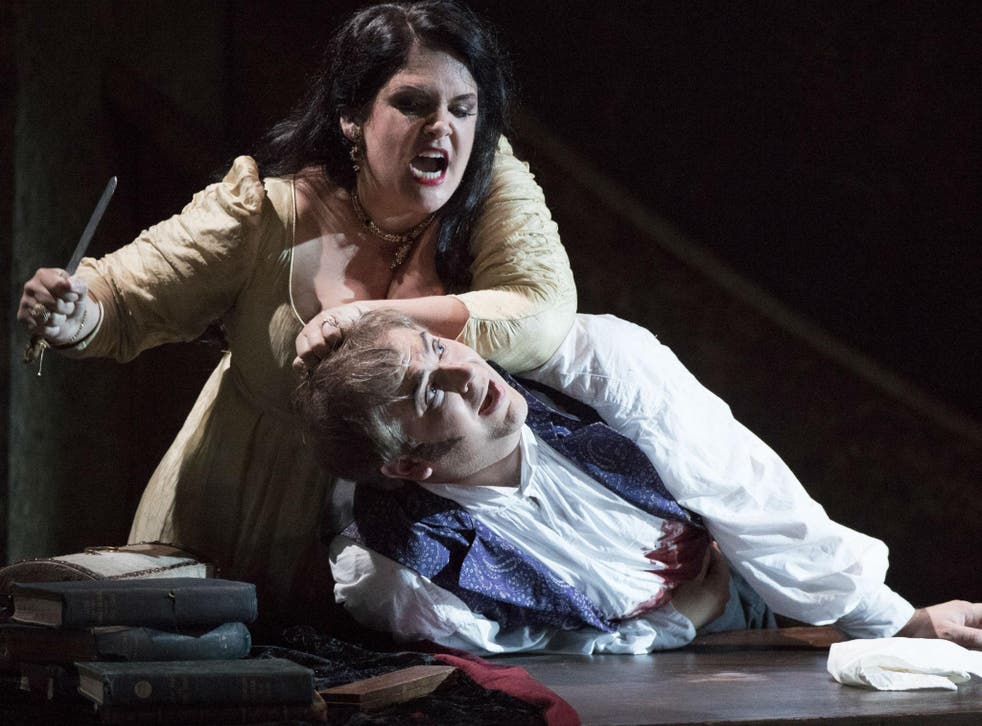 English National Opera's season opened last week with a rip-up-the-rule-book Don Giovanni – a brand new production that did everything asked of it and more. Now add to it this strong revival of Catherine Malfitano's handsome 2010 Tosca and you have the ingredients for precisely the kind of season this beleaguered company needs to help set it back on course.
Malfitano's Puccini is just traditional enough without feeling too literal. The conventional sets of Acts I and II open up into something more abstract in Act III – nominally the ramparts of the Castel Sant'Angelo, but actually a sort of heavenly half-pipe, giving out onto the cosmos where Cavaradossi's stars shine with implausible brightness.
Gwyn Hughes Jones's Cavaradossi certainly hasn't dimmed since his last appearance, radiating vocal health and strength in every polished phrase. It's a delight to hear a singer so utterly in his element. His Tosca (American soprano Keri Alkema) is a scrappier affair, but exciting in full spate, even if her "Vissi d'arte" suffers from emotional over-work. Bass-baritone Craig Colclough's Scarpia is a ghastly, nasty creation. Refusing to shroud his evil with too much vocal beauty, his is a character take on the role, and while some will regret the loss of tone, it's a fair price to pay for some effective dramatic tension.
With ENO's chorus and orchestra on top form, and conductor Oleg Caetani shaping a performance of delicious musical fluidity, this is a Tosca well worth catching.
Join our new commenting forum
Join thought-provoking conversations, follow other Independent readers and see their replies