Viral Laughter
Elsa Majimbo: 'If anything can be brilliant, it should be brilliant'
The 19-year-old's hilarious lockdown videos have landed her 2.2 million Instagram followers, and counts Rihanna and Naomi Campbell among her fans. She tells Isobel Lewis about her children's books, the responsibility of being a prominent African voice, and why she doesn't lack confidence
Monday 22 March 2021 18:07 Comments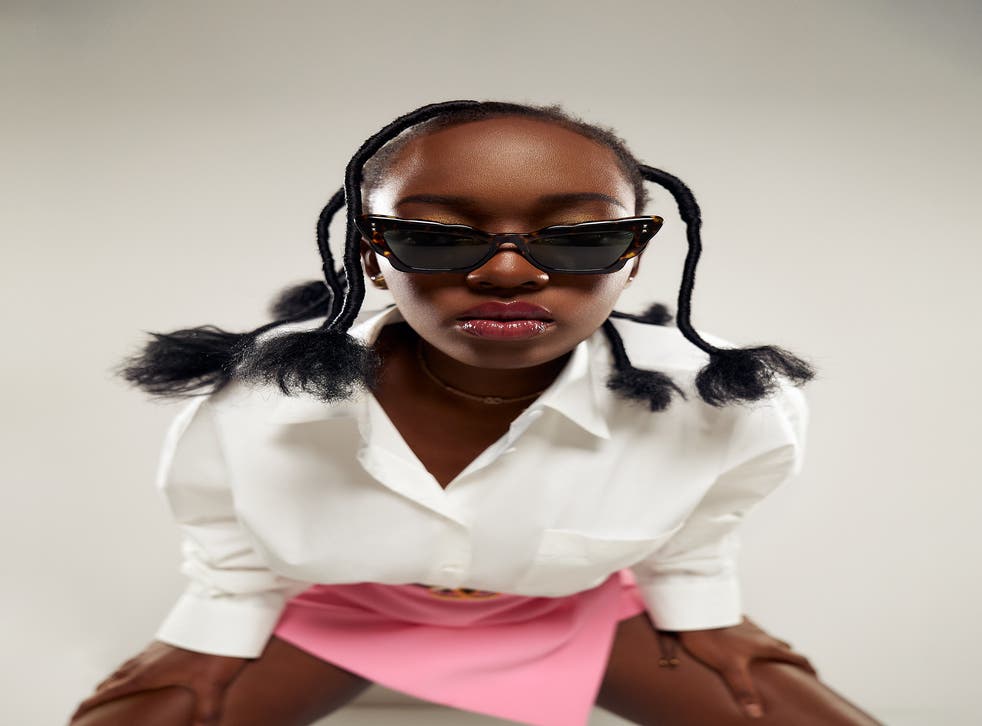 According to Elsa Majimbo, the funniest person in the world is Elsa Majimbo. When the 19-year-old Kenyan comedian was starting out, it didn't matter what anyone else thought, as long as she found herself hilarious. "I would literally watch my videos and I would laugh so, so hard," she says. "I was like, 'Girl you know what, you're funny, you have the it-factor, you're everything.' I just did things for myself, and I didn't really care if anyone else found me funny." Fortunately, they did.
If it sounds like Majimbo has confidence beyond her years, it's earned. The comic has been posting side-splitting videos on the internet for years, but has found a huge global audience since the Covid-19 pandemic hit. Voicing her inner monologue to her front-facing camera, she's managed to strike a chord with the socially awkward, producing the kind of clips you race to share in your group chat. "I was late, but I could have been later," one typical video says, lines peppered with her instantly recognisable laugh and tiny sunglasses. "I can come on time, but at what cost?"
With 2.2 million Instagram followers and 7.4 million likes on TikTok, Majimbo's reach is seriously impressive. Among her followers, you'll find Rihanna and Naomi Campbell, the latter of whose YouTube channel she starred on. She's also branched out beyond her quick comedy videos, starting an interview series called Bedtime with Elsa, for which she recently interviewed Usain Bolt, and an Ask Elsa advice series with dating app Bumble. "Only stop partying when the bouncers stop asking you for ID," she advises one viewer.
Many of Majimbo's biggest videos came in direct reference to the pandemic. In one of her earliest clips from March 2020, the comedian tells the camera: "Ever since corona started, we've all been in isolation and I miss no one." People loved it, though not everyone realised she wasn't kidding. "Not seeing people and having a reason not to see people, it was absolutely heaven, I loved it," she says. "People are like 'Ha ha ha ha', even my friends, and I'll be like, 'No, I'm being serious.' Nothing personal, just me."
But even when her videos are silly, Majimbo takes making them seriously. "I believe in good work and in putting something out that you will be proud of because I don't want something to go out and I'm just completely ashamed of it," she tells me. "I think if anything can be brilliant it should be brilliant." After all, if she doesn't like something, she doesn't see the point in doing it in the first place.
Majimbo is also acutely aware of the responsibility that comes with her platform – particularly, she points out, when so few voices from Africa make it big globally on social media. "I represent a very different kind of person than the ones who get a career off the internet, because they're usually white and from the west," she says. "I represent a minority that doesn't get a chance a lot of the time, so it's important for me to do new and unexpected things [so] that other women like me can get a chance."
Her latest unexpected project is a children's book – with hidden comedic meaning for adults – that has been produced in collaboration with designer fashion house Valentino. It's a pioneering collaboration, the first between a couture house and an internet figure.
Clearly Majimbo has ambitions beyond quick videos for TikTok and Instagram. She's keeping schtum about most of them – "I believe in moving in silence and speaking with action, not with words" – but says that she'll always post online, seeing her videos as her "babies". "They give me extreme joy, and no matter what, I'll always make them," she says. "I know my career will take a completely different path, but I will make them even if it's not for the public, for me."
She is certainly keen to give live comedy a go. Dave Chappelle and Kevin Hart are inspirations because "they've been able to make live funny on their own terms". With her innate sense of humour and confidence, it's hard to imagine Majimbo not smashing an hour-long comedy special on a platform like Netflix, just as they have.
While the last year has been fun for Majimbo, it's also taught her a lot about herself and the world. "I've always had this feeling that the things I'm taught are complete BS and I've been able to expand that from a feeling to a fact," she explains. "I've learnt that I'm able to do so many things and that there was always so much more in me. Everything that society teaches you, it's kind of useless and is just to keep you in a box." Now, there's nothing stopping her. "I'm my biggest inspiration because I believe I'm a badass."
Register for free to continue reading
Registration is a free and easy way to support our truly independent journalism
By registering, you will also enjoy limited access to Premium articles, exclusive newsletters, commenting, and virtual events with our leading journalists
Already have an account? sign in
Join our new commenting forum
Join thought-provoking conversations, follow other Independent readers and see their replies