Heads Up: Nine Lessons and Carols for Godless People
Hark the herald stand-ups sing: glory to rational thought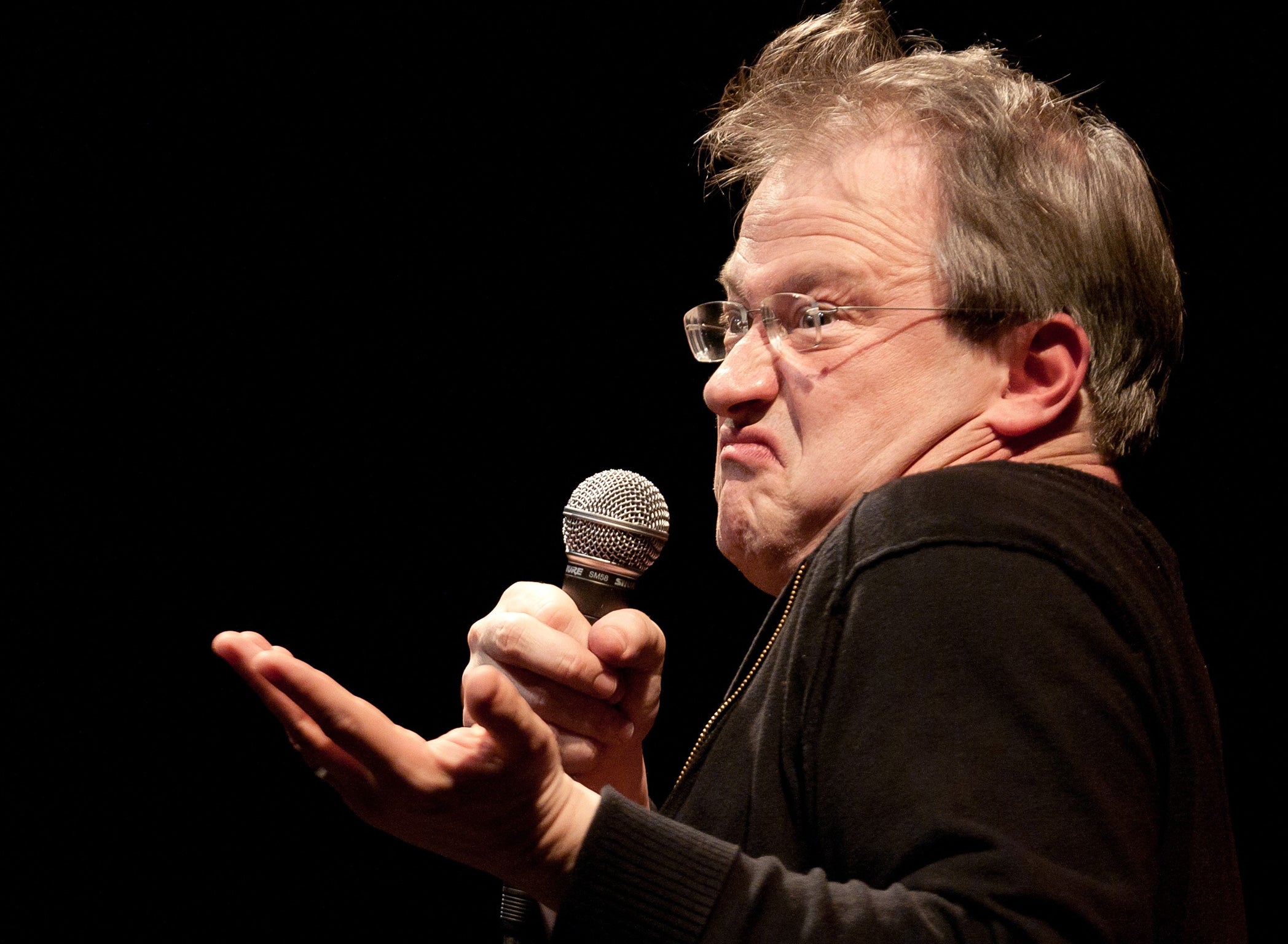 What are we talking about? A comedy, science and music show, with a varied line-up over nine nights. It's raising money for the Rationalist Association, a charity promoting reason, secularism and humanism.
Elevator pitch Oh come all ye faithful to rational thought, empirical evidence and having a laugh.
Prime movers Robin Ince, stand-up and science lover, organises the whole shebang each year, in association with the Rationalist Association.
The stars They pull in some of the best names in the business – performing every night are Ince, Josie Long, Richard Herring, Gavin Osborn, Joanna Neary, Phil Jeays and Matt Parker. And book tactically to catch Stewart Lee, Isy Suttie, Tony Law, Frisky and Mannish, Helen Arney, Chris Addison, Ben Goldacre, Mark Steel and Helen Keen.
The early buzz The Guardian wrote that "improbably enough, Robin Ince's annual bash for unbelievers has become as much a yuletide fixture as plum duff." Time Out were also pleased that the unlikely tradition continues: "The beautiful fusion of twisted variety night and splintered Royal Institute Lectures returns. Each night will consist of award-winning scientists, songwriters and comedians."
Insider knowledge It all started after Ince was invited on to a panel show discussion about "taking Christ out of Christmas", during which, he claims, he was accused of being a bit joyless, and of having a go at Christmas. His Nine Carols night became a vibrant riposte to that: it is, Ince explains, "a Godless celebration", but still "a proper celebration; of the Big Bang, of evolution theory and of comedy".
It's great that… it blends factual lectures with pure comedy, for those who like a bit of information with their entertainment. You might well come out knowing more about evolutionary biology, dodgy pharmaceutical company deals, code-breaking machines, and even, er, God particles.
It's a shame that… despite Ince's positive starting point, it has been known to stray into rather smug territory with their whole oh-so-very-rational, atheist thing, with sceptics and scientists taking easy potshots at more religious folk and their silly traditions .…
Hit potential A sell-out for the last four years, so likely to be a hit.
The details Nine Lessons and Carols for Godless People is at the Bloomsbury Theatre, London WC1, 15 to 23 December.
Join our commenting forum
Join thought-provoking conversations, follow other Independent readers and see their replies