Josh Widdicombe interview: Has Britain found its own Seinfeld?
With stage, TV and radio gigs, comic Josh Widdicombe is everywhere. Lucky he's so talented
Bruce Dessau
Sunday 23 February 2014 01:00 Comments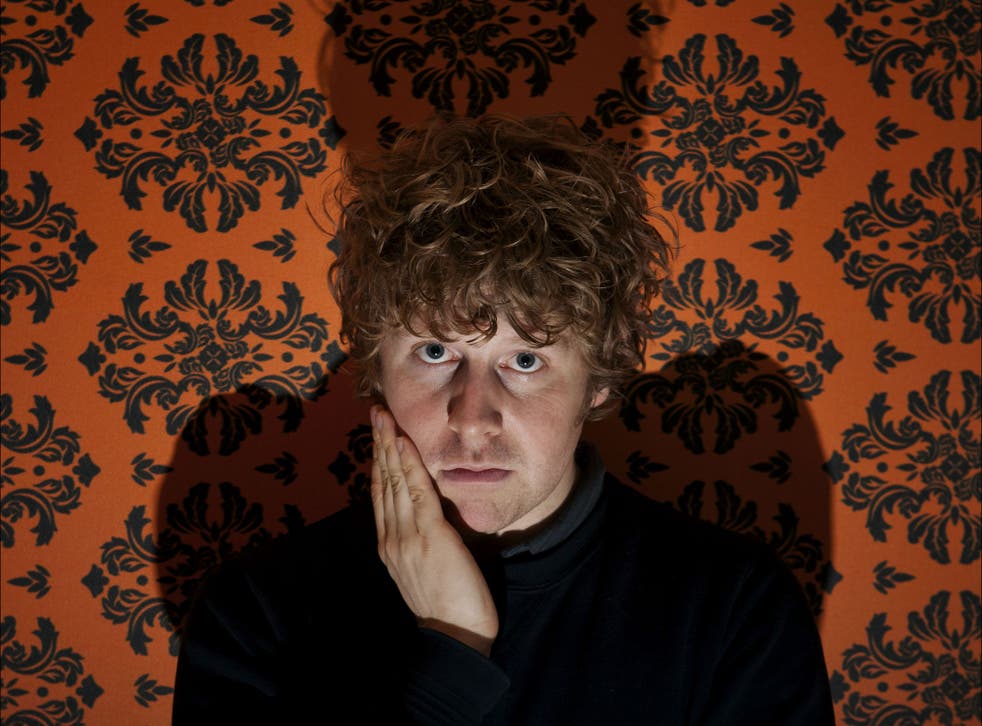 There are many comedians with complementary musical talents but Josh Widdicombe isn't one of them – which is why he recently found himself using a London Underground ticket barrier to help recreate a Blur song. To explain: he was filming an unconventional rendition of "Song 2" for his hit topical chat show The Last Leg. And, while his co-host Adam Hills sang, the tousle-haired 30-year-old waved his oyster card over the machine to recreate the track's sound effects. "I can't sing a note so I had to do something," he chuckles backstage at the Riverside Studios in Hammersmith, west London, where the show is filmed.
Thankfully, as one of the country's top observational stand-ups, he has other skills. His style is easy and accessible and the way in which he addresses everyday frustrations from computer problems to the pointlessness of breakfast bars has prompted some to dub him an English Jerry Seinfeld.
That might seem a grand comparison, but while he may not be in the Seinfeld league yet, his career is heading in that direction. As well as The Last Leg, which he presents with Hills and Alex Brooker, he has a Saturday morning show on XFM, has just shot a sitcom pilot, and is touring the UK throughout the spring. "I can't believe it. I'm just waiting for something to go wrong," he says.
So, how has this all happened so quickly? "If I could give any tip, it is split up with your girlfriend. I decided I'd better throw myself into this, otherwise I'd have lost everything." Hailing originally from Devon, Widdicombe left Manchester University with a BA in linguistics before doing a journalism course and drifting into sub-editing at The Guardian. His ambitions lay elsewhere, however, and after starting to perform in his spare time in 2008, he clocked up 400 gigs in two years, culminating in becoming Leicester Comedy Festival's Comedian of the Year in 2010 and bagging an Edinburgh Comedy Award nomination for Best Newcomer a year later.
Success has taken him by surprise, he says, particularly in the case of The Last Leg. A programme that started as a modest, late-night accompaniment to the London 2012 Paralympics, providing an irreverent take on disability issues, it proved so successful that it now runs even when there is no sporting event to talk about. Guests have included Boris Johnson, Clare Balding and Russell Brand. "We never planned it [to continue]. If we had, it probably wouldn't have happened. I only took the show because of the free Paralympics tickets," he says. Viewers love the obvious rapport between Widdicombe, Hills and Brooker, and it is a formula that could go on forever: "Let's not beat about the bush, we've all got our eyes on tickets for the Rio Olympics in 2016 …."
Widdicombe grew up obsessed with comedy. "I loved 1990s television: The Fast Show, Father Ted, Harry Enfield. Clive Anderson Talks Back. My favourite was Fantasy Football League. I thought it would be the most exciting thing ever to be friends with Frank Skinner and David Baddiel. In Edinburgh, I was in the same venue as David so we'd meet and chat and I'm thinking 'you're the guy that ...', but he doesn't want me going on about Fantasy Football League."
In some ways, indeed, The Last Leg has become a latter-day FFL – blokes sitting around cracking gags on a Friday night, messing about, doing lo-fi sketches. Mucking around with a ticket barrier is just the sort of prank Skinner and Baddiel might have pulled.
If he is excited about The Last Leg, he is even more excited by his own sitcom, which is semi-autobiographical and entitled Josh – another echo of Seinfeld. "The producer said: 'I think we could do a good sitcom about your stand-up character and his life', so it's a kind of appropriation of that … it's the thing I'm most proud of [so far]." A pilot will go out in the summer as part of BBC3's Comedy Feeds series.
The show has a strong pedigree: Widdicombe co-wrote it with fellow rising stand-up star Tom Craine, while the cast includes Jack Dee as Josh's landlord. Working with Dee was a particular thrill. "The thing about stand-up is that you end up meeting your idols. I knew Jack a bit, so I cheekily asked him if he'd like to be in the show and he said yes. He's a proper character actor and he was mind-blowingly brilliant. The part was initially based on an ex-landlord who had a big picture of himself in my flat that I'd wake up to every morning, but Jack made the part his own."
If there is a cloud on the horizon, it's that Widdicombe suspects he will never be fully satisfied. "You don't ever get to a place where you go 'I'm there now'. Successful comedians," he says modestly, "are just as neurotic as I am. As they say in football, winning your first League Championship is not the difficult bit, it's winning the one after that's toughest."
Josh Widdicombe is touring the UK this spring. 'The Last Leg' is broadcast on Fridays at 10pm on C4
Register for free to continue reading
Registration is a free and easy way to support our truly independent journalism
By registering, you will also enjoy limited access to Premium articles, exclusive newsletters, commenting, and virtual events with our leading journalists
Already have an account? sign in
Join our new commenting forum
Join thought-provoking conversations, follow other Independent readers and see their replies