Russell Howard's phone tantrum was pointless when live comedy is struggling
Unlike live theatre, stand-up comedy is a grey area when it comes to audience interaction and the allure of a camera phone to record it, writes Adam White
Friday 14 August 2020 14:28 Comments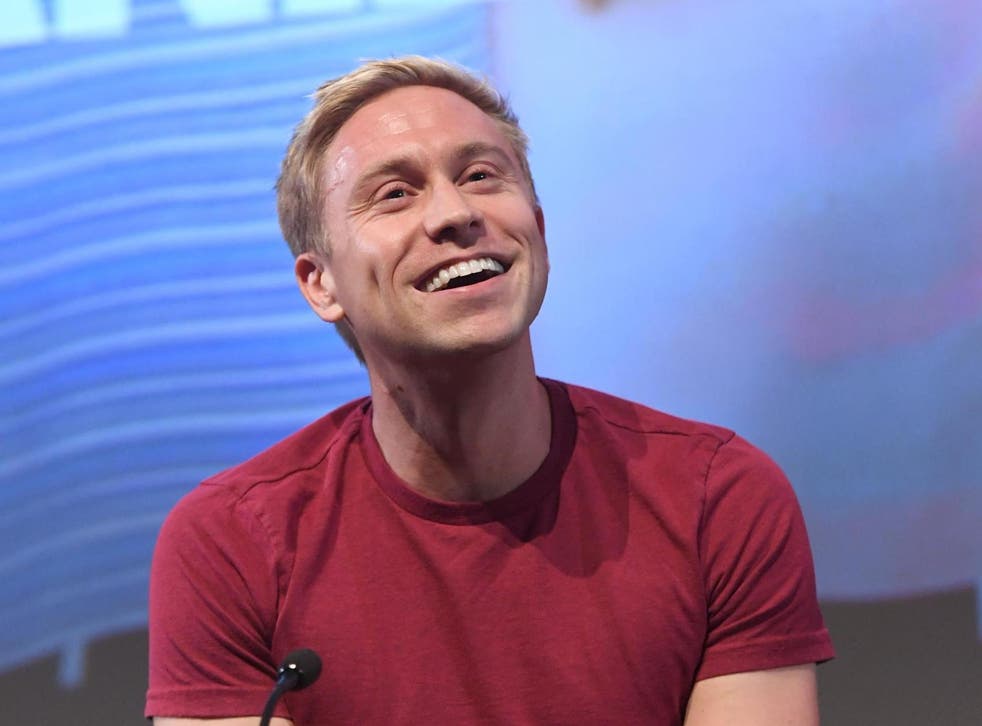 Russell Howard definitely had a point, but expressed it in the wrong way. When the Bristol-born comedian stormed out of a gig after five minutes, reportedly because a woman was recording his set on her phone, Howard illuminated what has become a heated debate in the world of live entertainment. He also set himself up for losing the argument.
In the past decade, camera phones have slipped seamlessly into our live spaces. We no longer bristle at the iPhones held aloft during concerts, so accustomed are we to craning our necks around shots of the stage glimpsed in someone else's viewfinder. Little else is safe, either – sports matches, cinemas, art galleries and fashion shows all feel like spaces where phone use is, if not encouraged, then certainly tolerated in one way or another.
Only live theatre has so far managed to draw a line under the matter, potentially because shoving a camera phone in the faces of actors working directly in front of you seems so obnoxious. There's also the fact that so many theatre actors go viral for loudly chastising audience members who dare to do so – the internet must surely recognise Patti LuPone as much for being a Broadway legend as she is "that lady who jumped off the stage at Lincoln Center and snatched the phone out of a texter's hand that one time".
Howard had every right to feel uncomfortable with being filmed, particularly if he was premiering new material, or (rightfully) concerned that the footage could be uploaded online. But by suggesting that the audience member in question wouldn't appreciate being filmed doing her job, he also misunderstood why she felt fine recording him in the first place.
Stand-up comedy exists in something of a grey area when it comes to how much an audience should give or take. Unlike most theatre, it involves something uniquely transactional, with performers directly willing their audience to interact with them, laugh at their jokes, or tell them, through pointed silence or even heckling, when none of their material is landing. In truth, it's a relationship that operates similarly to that of a musician at a gig and the audience watching them – both require something from the other for any magic to occur.
It's then not entirely unreasonable for an audience member to take that one step further, emulating the behaviours ubiquitous at concerts in an only-slightly-different context. It's arguably a little silly for Howard's phone-holding nemesis to assume he wouldn't have a problem with what she was doing, but Howard overreacted, too. Perhaps he was having a bad day, or perhaps there was more to the interaction than has so far been reported, but lecturing his audience member to "live in the moment", as reports claim, leaves a sour aftertaste.
We're in a strange and liminal time when it comes to live performance, with arts venues closing nationwide and Covid-19 health and safety procedures ever-changing. What no one should do is scare away those individuals willing to brave potential infection to support an industry currently on its knees. More than ever before, a person wanting to record an entertainer she adores for posterity is the least of live comedy's worries.
Register for free to continue reading
Registration is a free and easy way to support our truly independent journalism
By registering, you will also enjoy limited access to Premium articles, exclusive newsletters, commenting, and virtual events with our leading journalists
Already have an account? sign in
Join our new commenting forum
Join thought-provoking conversations, follow other Independent readers and see their replies